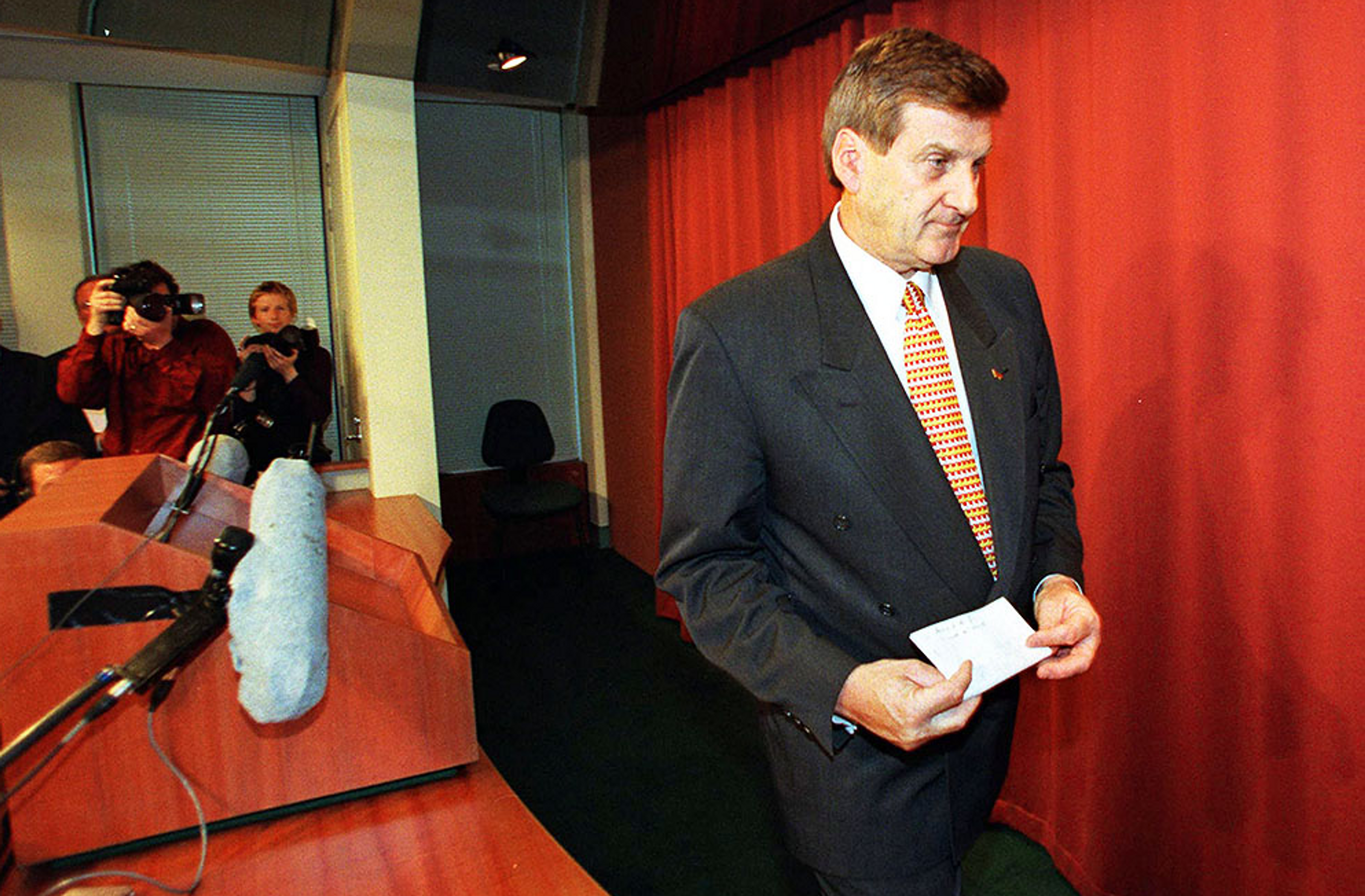 By Wilson da Silva
SYDNEY – The premier of a southern state promised on Thursday to block aboriginal land title as Aborigines laid claim to another large tract of Australia.
Premier Jeff Kennett said he would recall the parliament of Victoria for a special two-week session in July to pass laws denying aboriginal land claims in the state, a spokesman said.
Talks collapsed on Wednesday between Prime Minister Paul Keating and leaders of Australia's six states over how to handle a historic 1992 High Court ruling that handed ownership of government land to Aborigines.
The talks were deadlocked for two days before collapsing. Keating blamed the conservative states of Victoria, Western Australia and Tasmania for blocking progress and refusing to recognise the concept of native title created by the court.
Keating has proposed that Aborigines receive compensation from state, territory and federal governments for land now held by them and have some say in how the land is used as agricultural and mining leases expire.
Kennett's move drew a warning from Lois O'Donoghue, chairwoman of the Aboriginal and Torres Strait Islander Commission. She said a political response to the High Court ruling "might founder on rocks of recalcitrance and populist rhetoric on the part of some premiers".
Meanwhile, a fourth tribe in a week lodged a writ in the High Court demanding the return of land – in this case, 215,900 square km (83,400 square miles) of mostly sheep and cattle grazing land in Queensland.
"All land was illegally taken from aboriginal people...traditional land which they've never surrendered, which they've never ceded...in the colonial takeover of our people," Paul Coe, chairman of Sydney's Aboriginal Legal Service, told reporters.
"In my legal opinion, the claims are sound and we will win," said Coe, a lawyer of aboriginal background. He said the "ignorant, racist and greed-driven views" of premiers had forced Aborigines to seek their rights in court rather than await a political settlement.
The writ was lodged in Sydney on behalf of the Bidjara tribe of northern Queensland and claims a region bounded by the towns of Alpha, Emerald, Charleville and Roma.
It follows claims filed on Tuesday for an area of about 30,000 square km (11,600 square miles) surrounding the national capital, including Parliament House and the grounds of the High Court, and another for portions of southern New South Wales.
Last week Coe filed the first High Court claim of native title rights, asserting Wiradjuri tribe ownership of about 264,500 square km (102,100 square miles) of prime farming land in central New South Wales.
The High Court ruling recognises the prior ownership of much of Australia by Aborigines before the arrival of white settlers in 1788 and potentially gives them rights to large tracts of land.
The wide-ranging ramifications are only now being realised and are sending a shiver across the mining and farming industries.