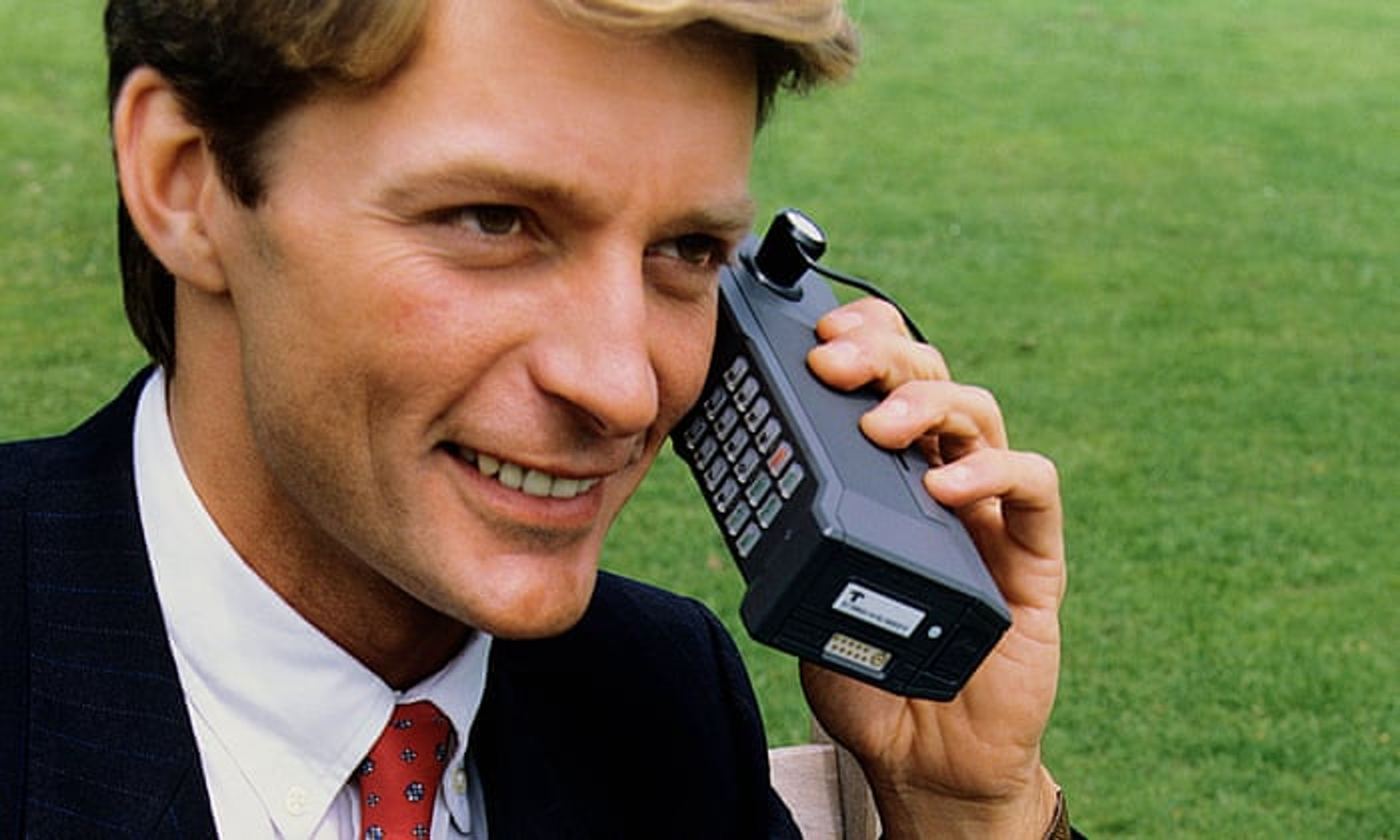 By Wilson da Silva
SYDNEY – An international consortium has fired the first shots in the battle to dominate Australia's newly liberalised telephone market – and the country's yuppies will be among the first to benefit.
"We expect to capture 30 to 35 per cent of the mobile telephone market within five years," said Leighton Farrell, spokesman for Optus Communications, which has launched Australia's second mobile telephone service.
"We'd expect 20 to 25 per cent of the market overall," he said in an interview.
Some industry analysts say Optus is being conservative and could grab a much larger slice of the A$9 billion (US$6.8 billion) annual market for communications.
Australia is Asia's most advanced telephone market, with more mobile and fixed telephones per capita than Japan. It is also one of the fastest-growing, Optus officials say.
Demand for mobile phones is rising by 22 per cent a year and 430,000 phones make about one million calls daily.
The market has long been the domain of two state monopolies, now merged into Australian and Overseas Telecommunications Corp (AOTC). It was opened to limited competition in November and will be fully opened from 1997. Analysts expect a rush of foreign interest that will leave AOTC with a fight on its hands.
"I think Optus will easily achieve (its target). A lot of potential users are waiting to see what it has to offer," said Len Rust of research firm IDC Australia.
"But Optus will have to deliver on price, service and quality if it wants to win."
Optus is led by the U.S. telephone giant BellSouth Corp and Britain's Cable and Wireless Plc, with 24.5 per cent each.
Australian transport and security group Mayne Nickless has around 20 per cent and, with other institutions, will hold 51 per cent of Optus through a holding company to be listed in Australia late next year.
Mayne Nickless has said it plans to reduce its stake once the holding company is listed.
Optus appears serious about tackling AOTC, which must fight a bureaucratic and plodding image built up over decades.
Optus plans to spend A$4 billion (US$3 billion) in its first five years and lay 250,000 km (150,000 miles) of optical fibre cable to connect Australia's major cities.
In August, China will launch the first of Optus's new generation of satellites, allowing Optus to run the world's first mobile satellite telephone service from next year.
The mobile satellite technology was developed by Aussat, which Optus bought from the government as part of the A$800 million (US$600 million) deal for its telephone licence. Optus says the technology is a year ahead of foreign carriers.
It allows mobile voice and high-speed data calls to and from anywhere in Australia or its seas, using only a hand-held device and a satellite dish the size of a dinner plate.
But Optus is not limiting itself – it wants to use the Australian market as a base to tap the estimated US$70 billion annual market for Asia's communications.
With partners Digital Equipment Corp of the United States, Japan's Fujitsu, Canada's Northern Telecom and Oy Nokia AB of Finland, it plans to spend A$400 million (US$300 million) on research and build an export business worth A$10 billion (US$7.5 billion) a year by 2000.
The Asia-Pacific region accounts for almost a third of world communications equipment sales and investment is forecast to grow at 6.7 per cent a year in the 1990s – faster than Europe's 4.4 per cent and North America's 2.8 per cent, analysts say.
Optus's satellites will also be carrying four channels of pay television. Its optical fibre network, which parallels the AOTC network, will be capable of carrying cable television and other high-grade communications.
AOTC has, meanwhile, been working to improve services, get closer to its customers and enhance its image.
"Competition we view as good for us, good for the industry, good for customers and the country," said AOTC spokesman Keith Anderson. "It drives us to perform better.
"People had nothing to compare us with before, now they will have. We're looking forward to competition," he said.