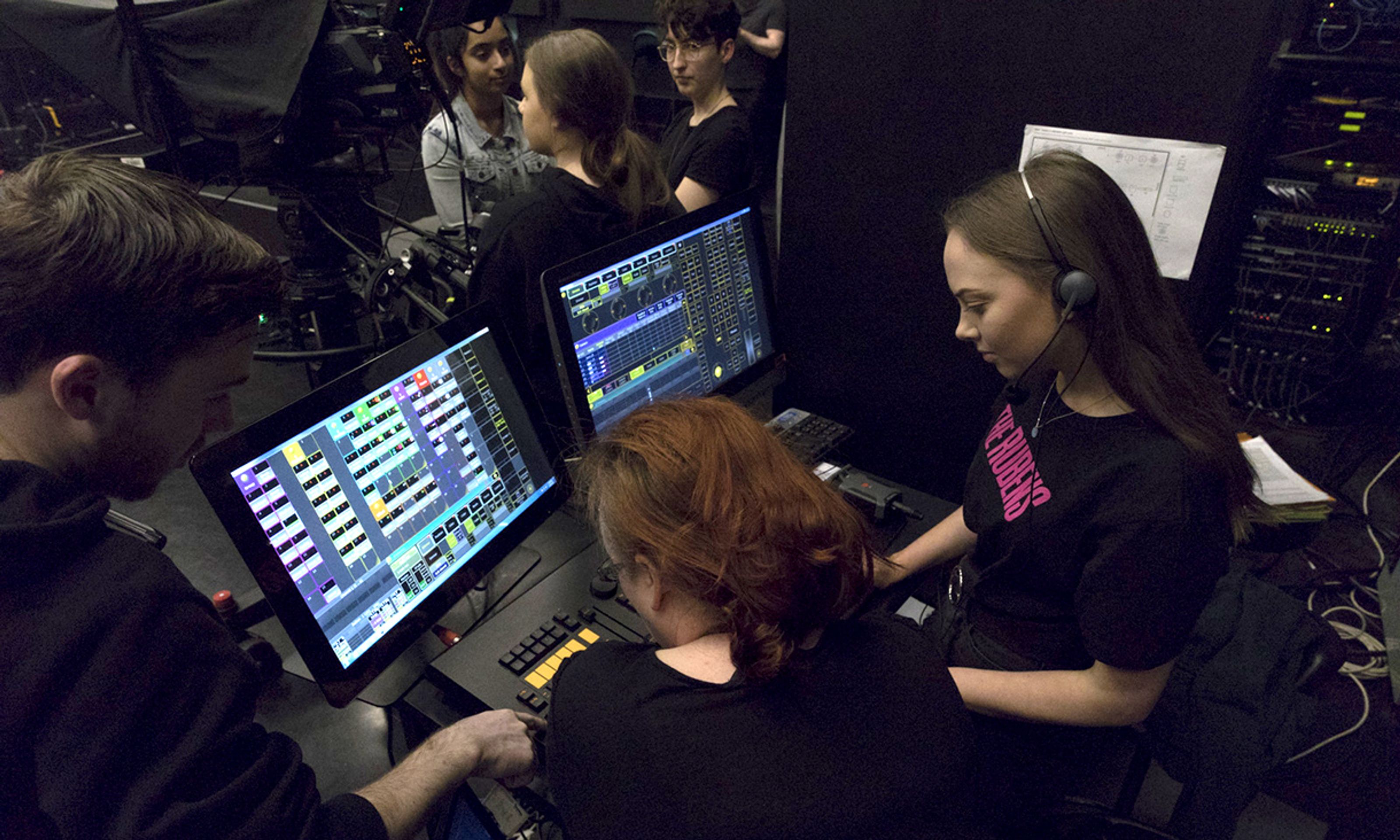 By WILSON da SILVA
THEY'RE Victoria's golden-haired boys and girls. And they know it.
"We've been privileged," said Judi Cooper, former journalist and ABC producer and now chief executive of eMERGE, the newly launched Victorian Cooperative Multimedia Centre.
We are in the stylishly appointed boardroom on the top floor of the Tea House, a part of South Melbourne history.
The premises have only just been completed. Computers are still being moved in, offices lie mostly empty, and the high-bandwidth cabling is still being installed. There is no sign on the door, and Cooper is "camping out" at another office while hers is being completed.
It has all the feel of a powerful idea waiting to catch fire.
The multimedia industry is one of the Kennett Government's high-growth priorities, and a darling of the Treasurer and Minister for Multimedia, Alan Stockdale.
Within the favored circle of multimedia operations, eMERGE is the showcase: a high-tech humidicrib for ideas, a combination of talent and technology meant to drive Victoria's nascent industry to the forefront of multimedia in the next century.
When it comes to multimedia, Premier Kennett believes he has picked a winner.
And he has stayed committed. Many were gratified when the premier, who is also Minister for the Arts, gave it such a high priority but most expected the enthusiasm to settle down into business-as-usual. It hasn't.
"You might have worried whether it was the first flush of an enthusiastic premier," says Cooper. "But it's lost none of the momentum. Treasurer Stockdale is very attentive. I was really surprised with that."
Like the industry it seeks to nurture, eMERGE is a hybrid: part educational institution, part laboratory, part think- tank.
Some of the heavy hitters in this emerging business have already put their money down, becoming so-called core partners: NEC, Shomega, Kodak, Oracle, Telstra. This requires a commitment of $400,000 a year in cash and in-kind support such as free services. Other groups have also thrown in their lot: the Australian Multimedia Industry Association, the Australian Foundation for Culture and the Humanities, and major Victorian universities - Melbourne, Monash and Deakin.
It is one of six cooperative multimedia centres established under the Keating Government's Creative Nation initiative, modelled on the more than 50 cooperative research centres first set up in 1991 between the CSIRO, industry and universities.
There is now a cooperative multimedia centre in every state.
But even at this early stage, one can see that eMERGE plans to be a high-octane outfit.
Last week, it was launched in a suitably multimedic style: wallscreens of digitised images interspersed with a narrowcast performance by Rachel Berger and a bemused Stockdale. The Treasurer interacted with an on-screen cartoon-character octopus which interrupted his speech with asides.
It was, by all accounts, quite a bash. In the office, the mood is one of getting down to business. One wall is filled with synopses for the new courses being offered by the centre - from Java programming to developing multimedia for ISDN broadcast.
About half of the centre's activity will consist of educational projects with a strong industry basis.
"We'll facilitate skills development so there are no skills bottlenecks to cripple the industry," said Cooper. "We'll facilitate research and development activities to sustain the industry and we'll make sure that the development of content, which is the end-product of the creative process, is linked to the commercialisation process."
The centre will do this by "diffusing information and knowledge throughout the industry and providing quality linkages within the industry", Cooper said.
Part of this will mean the high-tech production facilities soon to be established at eMERGE becoming part of the nexus of film and video production houses in the South Melbourne area. Later, it is hoped that the music and advertising industries, also clustered around the area, will also be interlinked - both with the centre and with each other.
In this way, digital products - QuickTime movies, interactive books, software, digizines, CD-ROM games, virtual reality domains, and interactive Websites - may be interchanged effortlessly between partners across a broadband network, and value added in the process.
Innovative techniques developed at eMERGE may be trialed by partners on real products, or partners may use the centre to add some fancy new application to products even as they are undergoing beta testing.
Will it eMERGE work? There is plenty of representation from big industry and big universities. But the content creators, who will fuel these industry development engines, are thin on the ground at present.
Associate members include Film Victoria and the National Gallery of Victoria, but there appear to be none of the creators' organisations or, it seems, even individual creators, on the register. There is, however, intended to be representation on the advisory board from people with artistic and cultural backgrounds who have some expertise in the multimedia industry.
It is early days yet. The high-tech humidicrib is warming away, nurturing this strange new hybrid lifeform until it can leave the chamber and start to take its first tentative steps.
This will come at the end of the year, when courses start and the first few research projects start taking shape.
The Tea House is largely empty. Since Museum of Victoria stores were moved out, it has been earmarked for multimedia.
Outside, the casino complex continues to take shape. Here, a gamble of another kind is being undertaken. But on this side of Clarendon Street, the odds look a lot better.