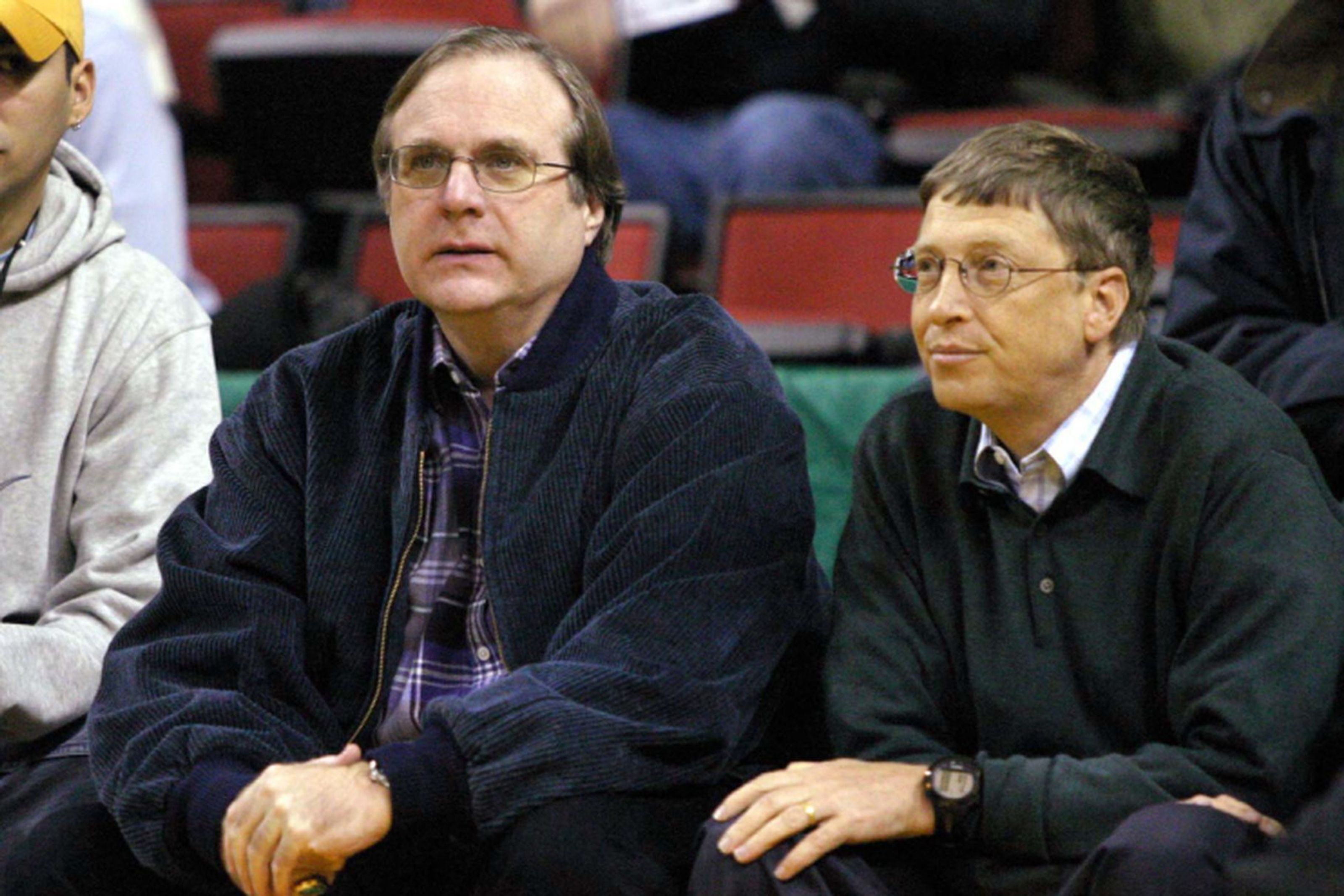 By Wilson da Silva
PAUL Allen once said he would be happy to call it quits after his first million dollars. Today, on the 20th anniversary of his co-founding of software giant Microsoft Corporation with school friend Bill Gates, he is a billionaire several times over.
He owns a US basketball team (the Portland Trail Blazers), Ferraris, Porsches, Lamborghinis, a six-acre lakeside estate near Seattle and a 150-foot yacht.
Although Microsoft now makes a million dollars about 16 times a day, it seems Mr Allen, who rarely talks to the media, is still perfectly happy to soldier on.
Mr Allen, who will be the keynote speaker at the Multimedia '95 conference in Melbourne at month's end, will arrive in his Boeing 747.
The more obscure half of one of the most successful partnerships in the history of computing, Mr Allen is even unknown to many who live and breathe computers. "I don't remember this guy's name ever turning up," said Mr Chris Avram, senior lecturer in computer technology at Monash University and a former industry executive.
Yet Mr Allen was there right at the beginning of Microsoft.
In 1975, at the age of 22, with the even younger Mr Gates, he entered the computing world in earnest. The two were brash enough to offer MITS, one the world's first microcomputer makers, a programming application language a month after reading about the company's build-it-yourself Altair 8080 computer in an electronics magazine.
MITS was impressed, buying a licence and hiring Mr Allen as its head of software.
A year later, Mr Allen quit his job at MITS to concentrate on Microsoft. By the end of 1978, Mr Allen and Mr Gates had made their first millions. The following year they moved to Seattle where they wrote programs for companies such as Ricoh and Texas Instruments.
IBM, scared into entering the PC business by the rapid growth of upstart companies like Apple and Digital Research, sought the help of the two men.
"It was a bit of surprise to everyone when Microsoft, a company no one had ever heard of, was picked by IBM as the operating-system provider," said Monash's Mr Avram.
It was at this early stage in the company's history, 1983, that Mr Allen disappeared from day to day operations, having been diagnosed as having Hodgkins' disease. Years of treatment followed and he went into remission.
When he recovered, the idea of returning to the hard drive of Microsoft did not appeal. "To be 30 years old and have that kind of shock - to face your mortality - really makes you feel like you should do some of the things that you haven't done," Mr Allen said.
These days, his 14 per cent stake of Microsoft is worth $US4 billion. He also has investments of $US1.2 billion in more than 20 information and entertainment companies and recently paid $US500 million for 18 per cent of the Dreamworks SKG film studio.
Although still an electronics enthusiast, Mr Allen finds time to collect original Roman statues and paintings by French impressionists and to jam with his five-man band, The Threads.
Also a collector of Jimi Hendrix memorabilia, he is building a $US50 million museum to house his 6000-piece collection of the idol's guitars and gold records.
These days, Mr Allen is focussing on the infobahn (the information superhighway), which he sees as the progenitor of the next wave of technological revolution.
He is mindful that most companies that ride a technological wave in one decade miss a ride on the next.
At Microsoft, where he remains a director and a personal friend of Mr Gates, Mr Allen is trying to prove that wrong.
Just in case he is wrong about Microsoft, he has another 21 investments. All he needs is for one of them to take off and he will make another billion or so. Perhaps then he will call it quits.
The Paul Allen and Bill Gates story.
January 1975: MITS Altair 8800 self-assembled computer makes the cover of Popular Electronics. Paul Allen and Bill Gates develop the BASIC Interpreter programming language for the Altair.
November 1975: In a letter to Allen, Gates refers to their partnership as "Micro-soft".
June 1981: Microsoft becomes a private corporation - later listing.
February 1983: Allen quits as Microsoft's Executive Vice President, but stays a director.
July 1990: Microsoft becomes the first software company to make more than a billion dollars.
August 1994: Microsoft launches Windows 95 operating system in the the biggest product launch ever.