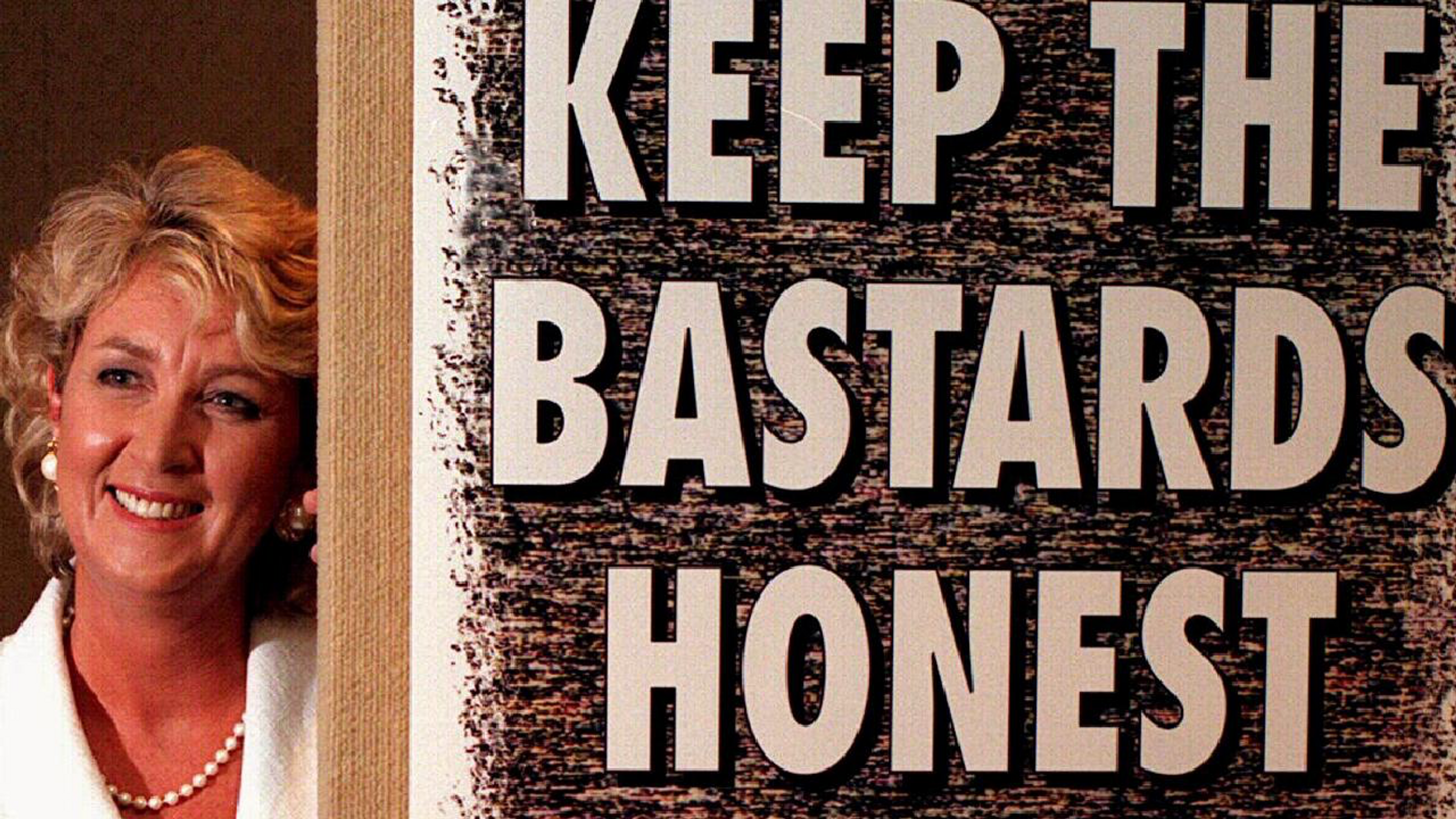 By Wilson da Silva
SYDNEY – They are polite, talk of caring and sharing and thank the press for coming to their news conferences. They wear black in memory of rape victims in Bosnia and carry handbags into the Senate chamber.
They are Australia's two female Green senators who, through a quirk of electoral fate, have become the most powerful women in Australian political history, blocking budget bills and humiliating the Labor government of Prime Minister Paul Keating.
For nine weeks Keating and Treasurer John Dawkins have shuttled between the Green senators, Christabel Chamarette and Dee Margetts, and the seven Democrats led by Cheryl Kernot and deputy leader Meg Lees, vying for their support.
For Australian feminists, some of whom have long decried Australia as a misogynist nation, it has been a delicious sight watching the two most powerful men in the country listening carefully and respectfully to the wisdom of female politicians.
It has not been easy for some. "You are not like other politicians. I don't know how to deal with you," Foreign Minister Gareth Evans, Labor's leader in the Senate, was quoted as saying in newspapers after one meeting with Chamarette.
But Labor has no choice. Although Keating scored the electoral miracle of returning the 10-year-old government in March with an increased majority, he failed to capture the Senate, or upper house.
Labor won 30 seats there, the opposition Liberal-National conservative coalition 36, the leftist Democrats seven and the Greens two, with one conservative independent from the island state of Tasmania reclaiming his long-held seat.
This took female representation in the Senate to 21 percent, while it remained static at 8.8 percent in the lower house.
The result means that to override the conservatives, Labor needs not only the vote of the Democrats – on whom it has often been able to rely on important bills – but also the two Greens.
The conservatives, who had been routed in the election, smelled blood and adopted obstructionist tactics, handing unprecedented power to the minor parties, especially the Greens, widely considered political novices.
With their new-found power, the Greens led opposition to the widely unpopular budget for the year to June 1994, tabled on August 17, and reviled by voters and criticised by the press.
They refused to budge on their demands for changes despite intense pressure from the government, which warned their actions would spark a currency crisis and wreck economic recovery.
During the impasse, the Australian dollar fell to a seven-year low of 64.2 U.S. cents. Still, the Greens stood their ground, prompting charges of political stupidity.
"They're terribly confused and bewildered," Brian Costar, associate professor of politics at Melbourne's Monash University said.
"I think they're dazzled rabbits in the headlights. They're erratic, but uncompromising in their erratic behaviour," he said. "They're more like peaceniks than Greens."
"Regular" politicians the Greens are not. Margetts, 38, was a leading peacenik in Western Australia and a one-time barmaid with degrees in anthropology and philosophy who was elected in March. Her last job was as a veterinary clinic receptionist.
Chamarette, 44, born in India of British and mixed backgrounds, was a clinical psychologist before replacing her party's anti-nuclear senator who resigned in March last year. She is heavily involved in the Anglican Church and has worked in Bangladesh and with Aborigines in Australia.
Australia's third most powerful female politician, Democrats leader Kernot, who negotiated an extra A$1 billion (US$670 million) in government spending over the next four years before backing the budget, has mixed views about the Greens.
"I think the challenge of politics is to hear all the debates and make the decisions," she said.
Asked if the intransigence of the Greens was good for Australian politics, she said from Canberra: "I'm not sure yet. It's a fairer budget, but at what cost?"
The budget – with cuts in state spending, hikes in indirect taxes that largely offset personal tax cuts – finally passed the Senate on October 22, but only after the Greens squeezed A$634 million (US$425 million) of concessions from Treasurer Dawkins.
But this year's budget may only be the first flexing of feminine political muscle.
Australia's Senate is one of the most powerful upper houses in the world, political analysts say, and Kernot sees plenty of opportunity before the 1996 election to reshape Australian politics into a more "caring, sharing", less aggressive model.
"Male politicians are seeing more women (in powerful roles in parliament), and it changes things, it challenges the system substantially," Kernot said. "It is a challenge to use that power responsibly."
And what do the Greens see ahead?
"We will use whatever opportunity to show (the government) the connections between environmental sustainability, the economy and social equity," Margetts said. "It's no good having a terrific environmental policy if your economic policy is going exactly the opposite way," she said.