EAST TIMOR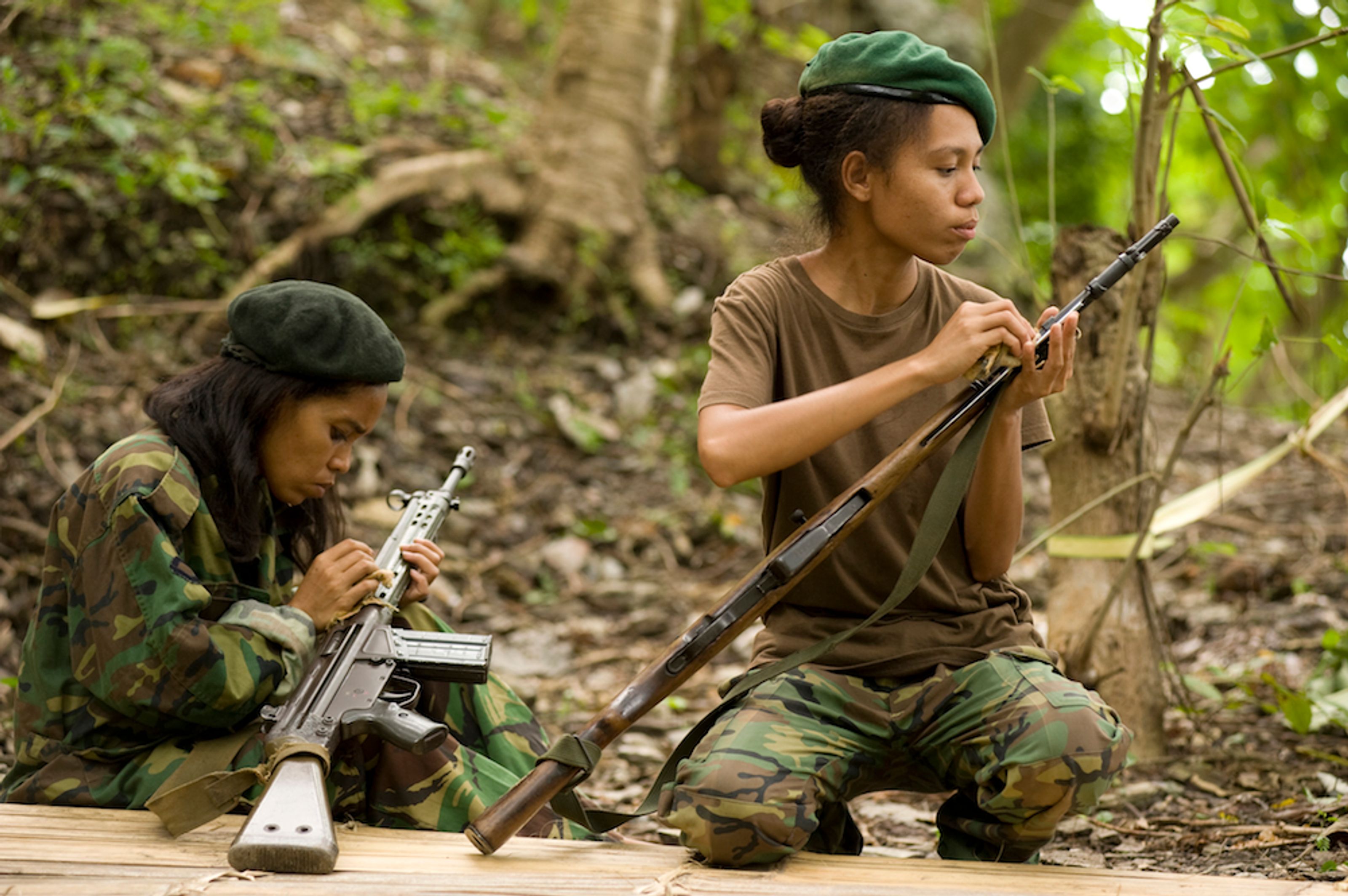 East Timor may won the war for independence, but its women have another battle ahead – against their men.
By Wilson da Silva
THEY FOUGHT in the jungles as guerrillas, they worked as agents in the clandestine underground. During the 24-year liberation struggle against the Indonesian occupation, East Timor's women distinguished themselves again and again. But that was then; this is now.
A visit to any church on Sunday will see the aisles packed with men in their best shirts and women in colourful frocks. But not a single woman wearing trousers. That's because the bishop has already told them in his sermons that he doesn't think women wearing pants is appropriate for mass.
In fact, East Timor's Catholic Bishop Carlos Belo, who shared the 1996 Nobel Peace Prize with roving Timorese diplomat José Ramos Horta, is turning out to be something of an arch-conservative on gender issues. His musings from the pulpit have ranged from appropriate comportment for women in public to the dangers of posed to Timorese society by the rash of bikinis seen on Dili's beaches, mostly adorning Western aid workers and the thousands of United Nations personnel from all corners of the globe.
And his words carry weight with the de facto government of the next two to three years, the U.N. Transitional Administration in East Timor (UNTAET). Every new female U.N. worker arriving in East Timor now gets, as part of their welcome pack, a memo requesting they dress with discretion and sensitivity to local customs. Of course, what is considered discrete in Syria may have a wholly different meaning in Sweden.
"It's a culture clash of sorts," says one American observer. "But I don't think many of the men appreciate how things have changed. A lot of the leading Timorese women have lived overseas … they're informed, they're educated. They are not going to put up with this."
Even within the umbrella pro-independence movement, the National Council of Timorese Resistance (CNRT), which won 78.5 per cent of the U.N. referendum last year, support for women's issues appears to be flagging. In a recent reorganisation, one of the bodies created by its president and former guerrilla leader Xanana Gusmão upon his release from house arrest in Jakarta, the Gender Equity Commission, was abolished. When one of its members, Milena Pires, asked why, she was told "None of you were here to defend it". The reorganisation took place while its members had been overseas.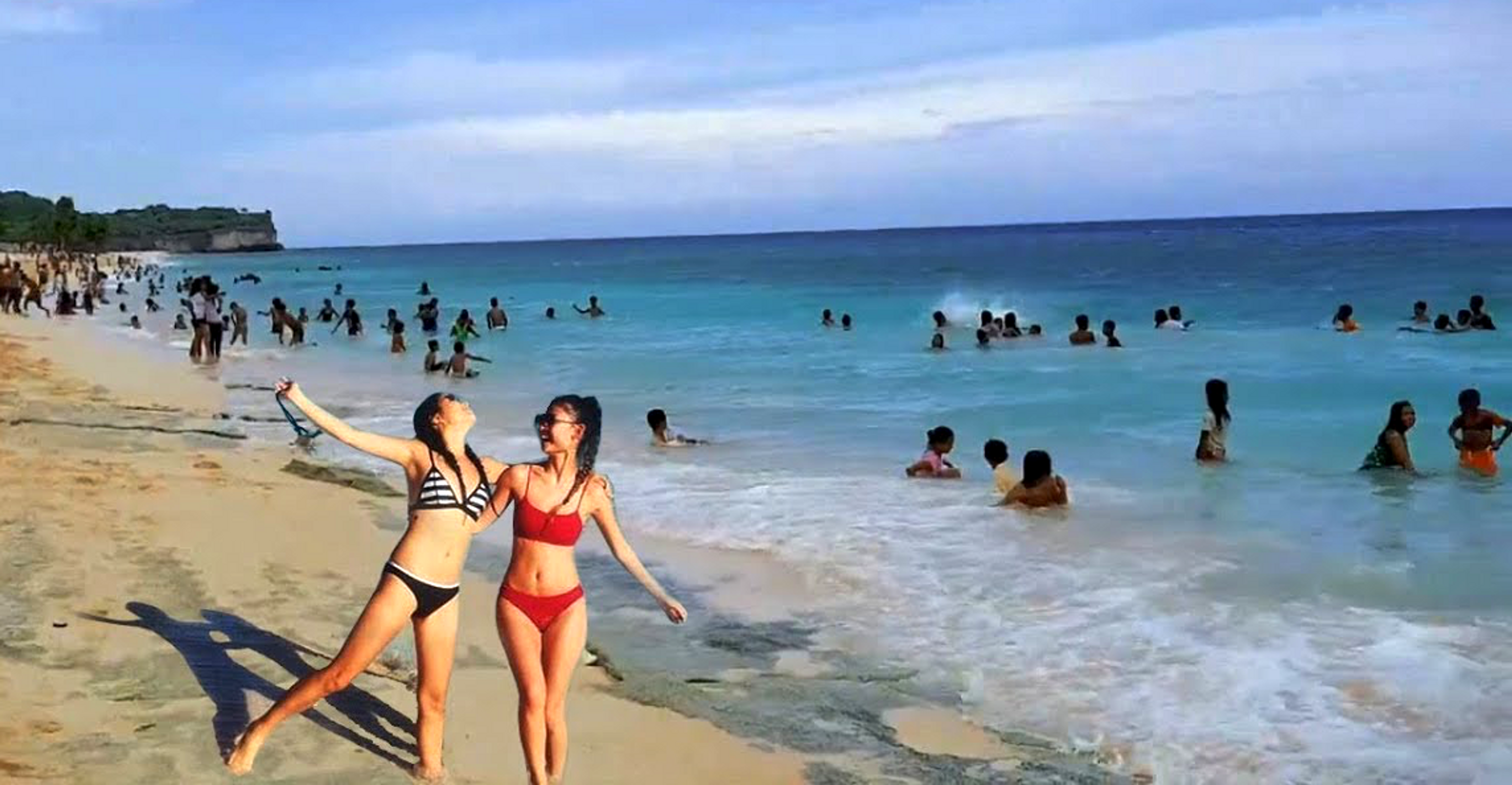 The CNRT does not have a policy on gender equity and women's rights, although the constitution that established the unified resistance group in April 1998 commits it to "strongly uphold the rights of women". The commission was meant to develop, propose and oversee implementation of policy, and be responsible for informing Timorese women of their rights as well as raise awareness.
Now members of the commission are fighting a rearguard action to revive it, and they have the support of Gusmão as well as Ramos Horta, who is also vice-president of the CNRT.
But even this does not appear to be enough. What women are encountering is an entrenched bias against taking them seriously as partners in power, and a determination – particularly among men who stayed inside during the 24-year Indonesian occupation – to go back to the old ways of doing things.
"There is very much a patriarchy at work here and it's really entrenched, even at CNRT level," says Ines Almeida, press secretary to Gusmão. "For women here, it's another struggle just to have their own basic rights recognised. We're starting from scratch."
Almeida has lived most of her adult life in Sydney, where she worked in the NSW Premier's Department by day and by night was a senior official of the respectable East Timor Relief Association, a necessary front for resistance operations during the long years in which Australian governments eschewed any support for the Timorese cause.
She helped develop resistance policy and put out a political newsletter, The Matebian News. She participated in the 1997 U.N. Women's Conference in Beijing, and took part in U.N.-sponsored dialogues on the question of East Timor. Not aligned with either of the major parties, the leftist Fretilin or the more conservative UDT, Almeida has support across the many Timorese political factions.
She fears that with the war of liberation over, the voice of Timorese women will be once again subsumed, unless steps are taken early in the formation of the Timorese political process to consolidate the gains women have made.
Under the traditional Timorese system, the political role of women was severely limited; while they can be chosen as members of the council of elders and fulfil a respected social function, men hold all decision-making power and leadership roles at a local level, such as the head of the village, or chefe de suco, and the lian nain, or arbitrator of disputes.
In situations of rape, a system of compensation known as kaso sala is widely practiced. Cases are taken to the lian nain, who sets a monetary payment for the pain suffered, and such compensation is assumed to restore the dignity and honour of the woman and her family. In remote areas where kaso sala dominates, victims have no recourse other than traditional law.
The U.N. is aware of the tension. "Men and women's role in society has changed substantially as a result of the major social disruption of the last 24 years," notes a World Bank report. "The struggle for liberation has seen women participating in all aspects of the clandestine front and even in the armed resistance as Falintil guerillas … With the arrival of political freedom, women are concerned that society will respect the new acquired roles of women and will not force a return to traditional roles."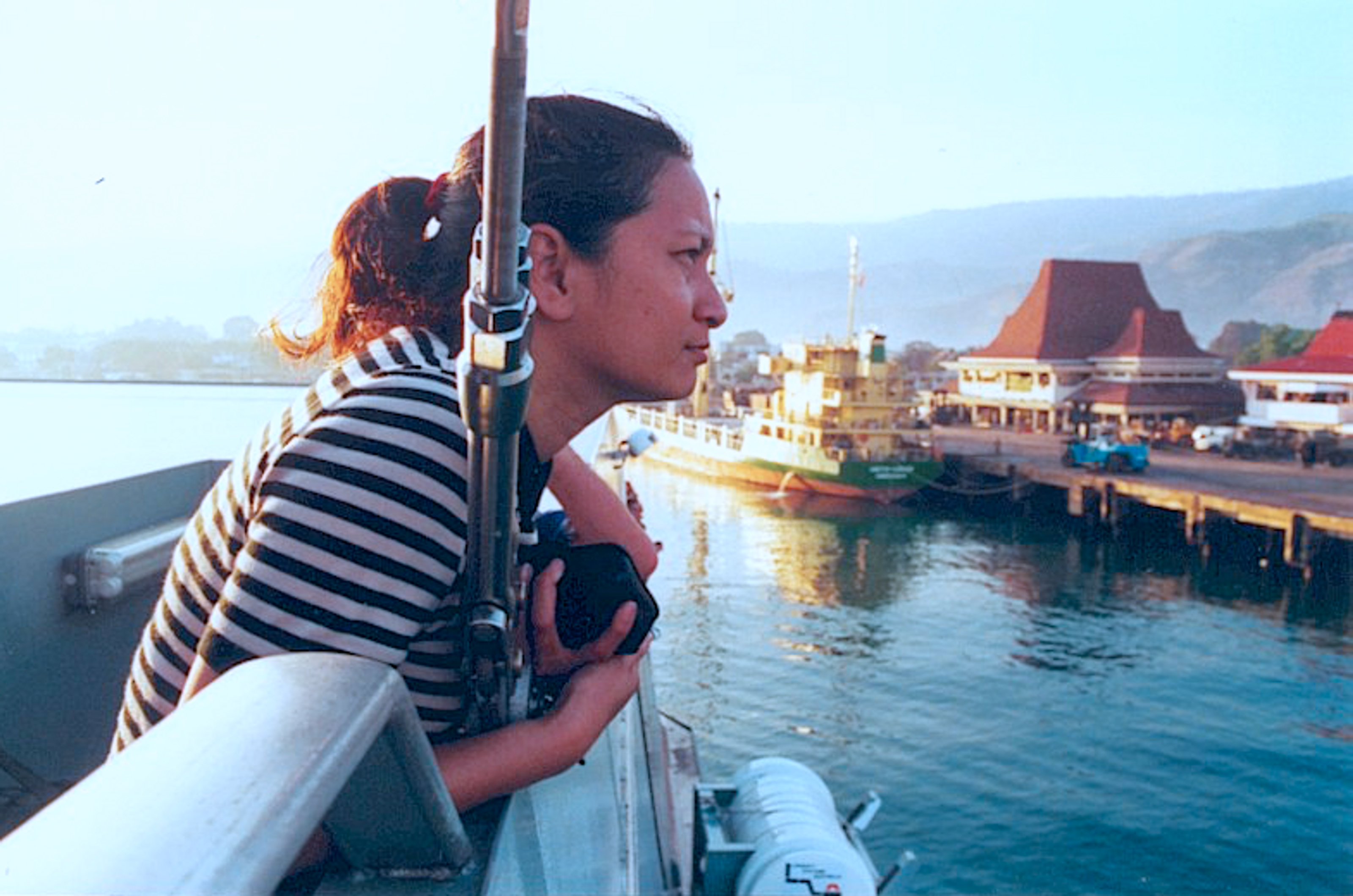 The World Bank has been one of the first to put it's money where it's mouth is. In February, visiting bank president and expatriate Australian, James Wolfensohn, announced two-year, US$18 million development grants aimed at projects in the regions. How the money is spent is up to the community, but in a deft blow to the patriarchy, expenditure decisions can only be made by elected representatives from each village, 50 per cent of whom must be female.
UNTAET is headed by the serious but affable Brazilian diplomat, Sergio Vieira de Mello, whose experience extends from Cambodia to Kosovo. His task is enormous: most of Dili is a burned-out shell, public infrastructure like power and water damaged and sporadic, the civil administration being rebuilt but barely operational, and telecommunications is restricted to mobile and satellite phones. In this environment, gender issues have, until recently, taken a back seat.
But on March 8, International Women's Day, he announced the appointment of a gender affairs adviser, promised establish a crisis centre for rape and domestic violence and to reserve a proportion of jobs in the new civil service and police force for women. He also pledged to create a support group for widows who, thanks to 24 years of guerilla war and the summary disappearance of activists, now head nine per cent of households. In total, women now represent 57 per cent of the population.
A number of Timorese women have already been appointed to senior roles in the U.N. administration: Isabella Ferreira heads the East Timor Human Rights Commission, Lucia Lobato runs the Judicial Services Commission, which is responsible for the court system and which in turn has appointed three women among the first 10 judges and prosecutors.
Fernanda Borges, a former member of the CNRT's economic development committee, is now UNTAET's acting head of finance, development and economic affairs, and tipped by many as a future treasury secretary of an independent East Timor. Her family fled East Timor after Indonesia's 1975 invasion and she grew up in Darwin, later studying economics at the University of Wollongong.
While women applaud UNTAET's moves, they wonder if they will have any effect on perception: no only amongst Timorese men, but amongst the women. Take the National Consultative Council (NCC), a 15-member "mini-parliament" appointed by the UN with Timorese from all political factions. Three of the 11 Timorese members are female. But they have little political experience and, according to one frustrated woman activist, they "don't even know why they're there". After 24 years of operating in the clandestine movement, they are used to following orders, not arguing a position.
"They haven't been exposed to the democratic process, they haven't had to fight for their point of view," agrees Almeida. "That's not just the women but the men too. We're not at war anymore, we can discuss and disagree with each other now. That's a bit of a shock for some people on the inside."
But it's the total inability of many men to see gender as a genuine political issue that most infuriates women. Take the Organisation of Timorese Women (OMT), the only women's group to survive the CNRT reshuffle. Originally a front for resistance operations by Timorese women of the clandestine underground, it has since been relegated to arranging the cooking, decoration and entertainment at receptions and official functions. Even in this, male CNRT officials often interfere and over-rule decisions taken by the women. Or worse, men take all the decisions and then pass them to the women to implement. This is particularly prevalent in the towns and villages outside of the capital, Dili.
Take the visit of Portugal's President Jorge Sampaio in February. It was the first by a head of state of the country that was once the territory's colonial master for 460 years and a country that had, diplomatically and financially, long supported the Timorese cause.
Two female NCC members, Felicidade Gutteres and Genoveva Martins – in theory, the most powerful women in the country – were put in charge of arrangements for Sampaio's visit; receptions, guards of honour, travel arrangements, and so on. But the CNRT leadership in the regional town of Liquiça refused to cooperate, and boycotted the visit. Whereas the streets of Dili were festooned with little flags and thousands of people turned out to hear Sampaio speak, only an embarrassing smattering greeted the Portuguese leader in Liquiça. The reason? The men refused to take orders from women.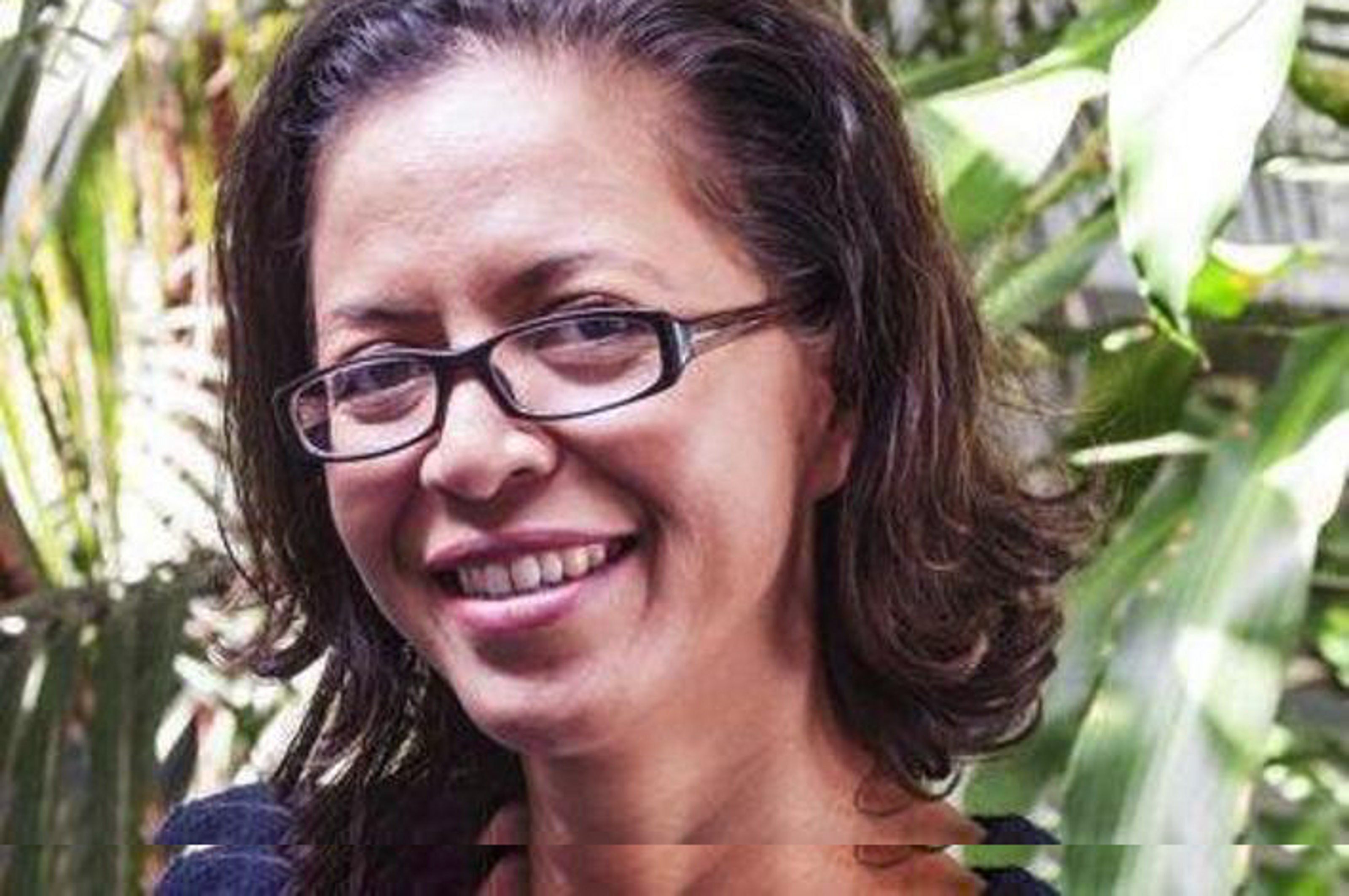 "They just give us orders, and this is happening more and more," says one woman who declined to be named. "The women have no decision-making power whatsoever, it's like they belong in the kitchen. And if something goes wrong, the comment is, "You give it to a woman to run and this is what you get'." The OMT office in Liquiça is often used as a warehouse by the men, who dump things in the rooms without even asking the women running the office, she said.
"Society here is very paternalistic," says a very polite Ubalda Alves, advocacy officer at Fokupers, a Timorese women's forum operating since 1997. "Boys get preferential treatment in education, it's considered useless to give girls a good education when they're just going to leave and have children. This attitude also affects women, it makes them accept a subordinate role, not to question things." Alves knows from personal experience: a literature major, her father refused to support her and tried to persuade her from studying. She ended up borrowing money from an uncle to get her through university.
Fokupers has noted an increase in domestic violence since the Interfet multinational force drove out the pro-Indonesian militias and UNTAET took control in late October. Thanks to a laissez faire, no-tax economy where beer is cheaper than soft drinks, alcoholism has been skyrocketing. The peacekeepers may have brought an end to the senseless and arbritary violence of the Indonesian occupation, but society has broken down, three-quarters of all homes have been destroyed and unemployment is running at 80 per cent.
Unemployed youths roam the streets with nothing to do while U.N. staff drive past in Range Rovers and eat at the plethora of new cafes that have sprung up to chase foreign dollars. In a society where rape was rare, Dili has experienced a spate of them in the past three months, especially in poorer suburbs like Beccora. This is in a country where every town and village is already populated with women who have been traumatised by rape perpetrated by Indonesian soldiers over the years, and most recently by their departing militia henchmen.
UNTAET's de Mello is acutely aware of the problem, but says the U.N. can only do so much. "While it is easy to destroy, it takes time to rebuild in a sustainable manner," he said. "We are in that very delicate, difficult phase which precedes the actual implementation of the large-scale, labour-intensive programs."
Alves says the task ahead is enormous: laws need to be changed to allow women access to loans, to inherit property, to make economic decisions at a family and village level. And women need education: 64 per cent are illiterate. "Women need a role in decision-making process, at the community level and the national level," Alves said. "Women's issues need to be taken seriously. Timorese women should be involved in writing the new constitution. That's the only way we will change things."