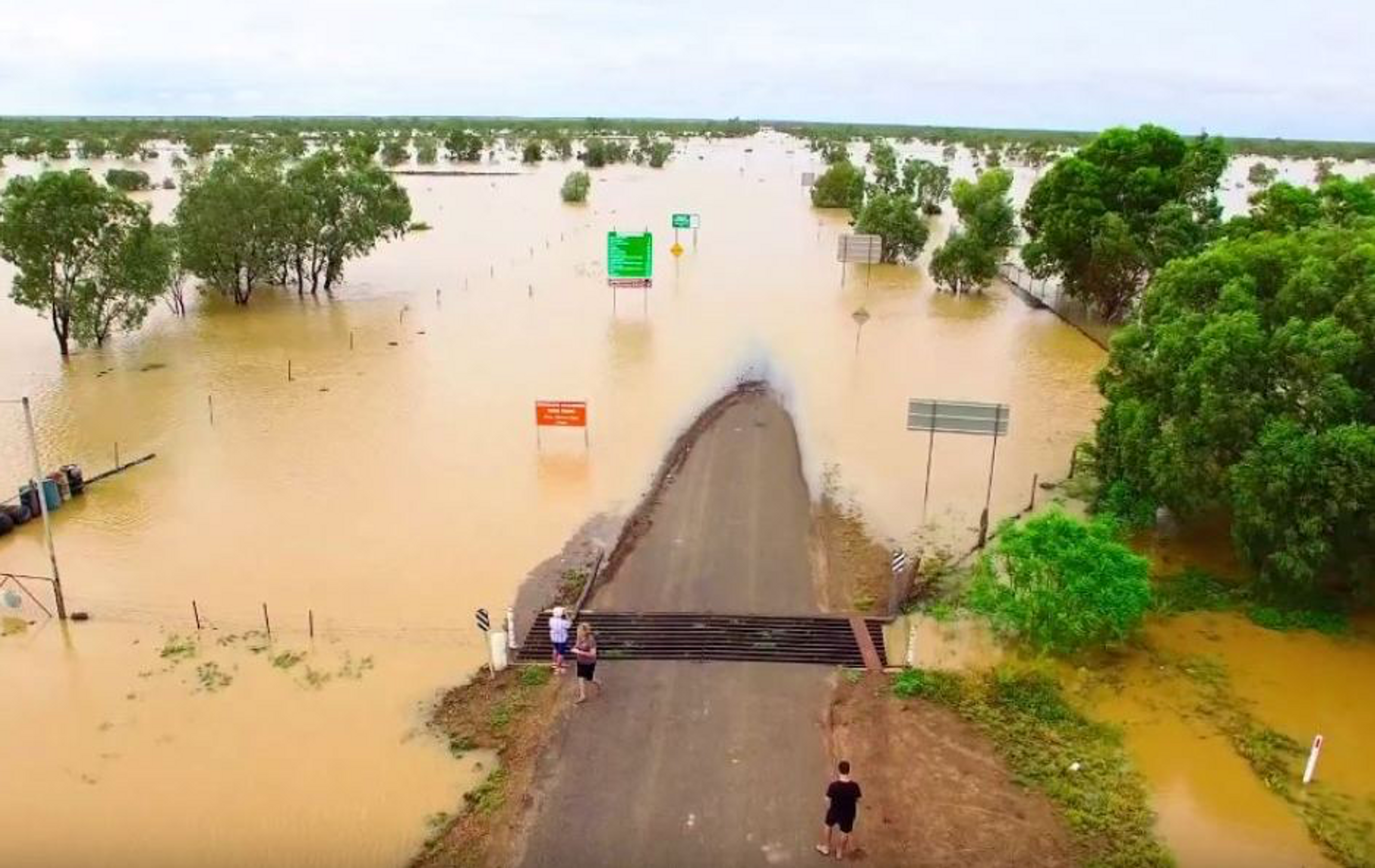 By Wilson da Silva
CUNNAMULLA, Australia – Army helicopters and volunteers in boats were continuing today to evacuate Australian outback residents stranded by the worst floods to hit the world's driest continent in 100 years.
Police said four people had died in the floods that have swept across vast tracts of normally arid open country in the eastern states of Queensland and New South Wales.
The floods, following heavy rain over the past three weeks, now affect more than one million square km – an area about double the size of France.
It may be the worst natural disaster in Australia since Cyclone Tracey destroyed the northern city of Darwin in 1974, killing 50 people, politicians and relief workers said.
About 12 helicopters ferried 400 people out of the northern New South Wales town of Nyngan after floodwater burst through a levee of sandbags that the townspeople had built over the past week in an attempt to stem the rising tide of muddy water.
About 1,000 of the town's 2,500 people were scheduled for evacuation to nearby Dubbo where they will wait for the Bogan river to fall.
In Cunnamulla, a Queensland cattle town about 400 km north of Nyngan, helicopters and Hercules transport planes were waiting for a final decision on whether to evacuate the town's 1,500 inhabitants.
Rescue workers believe levees will hold back the flood tide moving down the Warrego River, which completely inundated Charleville, 100 km to the north, over the past two days.
Talk of a war zone in the area was quite appropriate, Queensland premier Wayne Goss told reporters, adding he feared some towns would never be rebuilt after the devastation.
The Bogan and Warrego both flow into the Darling River and rescue officials fear flooding could continue for days and perhaps weeks.
It would be at least a week before final livestock losses and damage could be evaluated, Goss and New South Wales premier Nick Greiner said. Preliminary estimates put the bill in each state at several tens of millions of dollars.