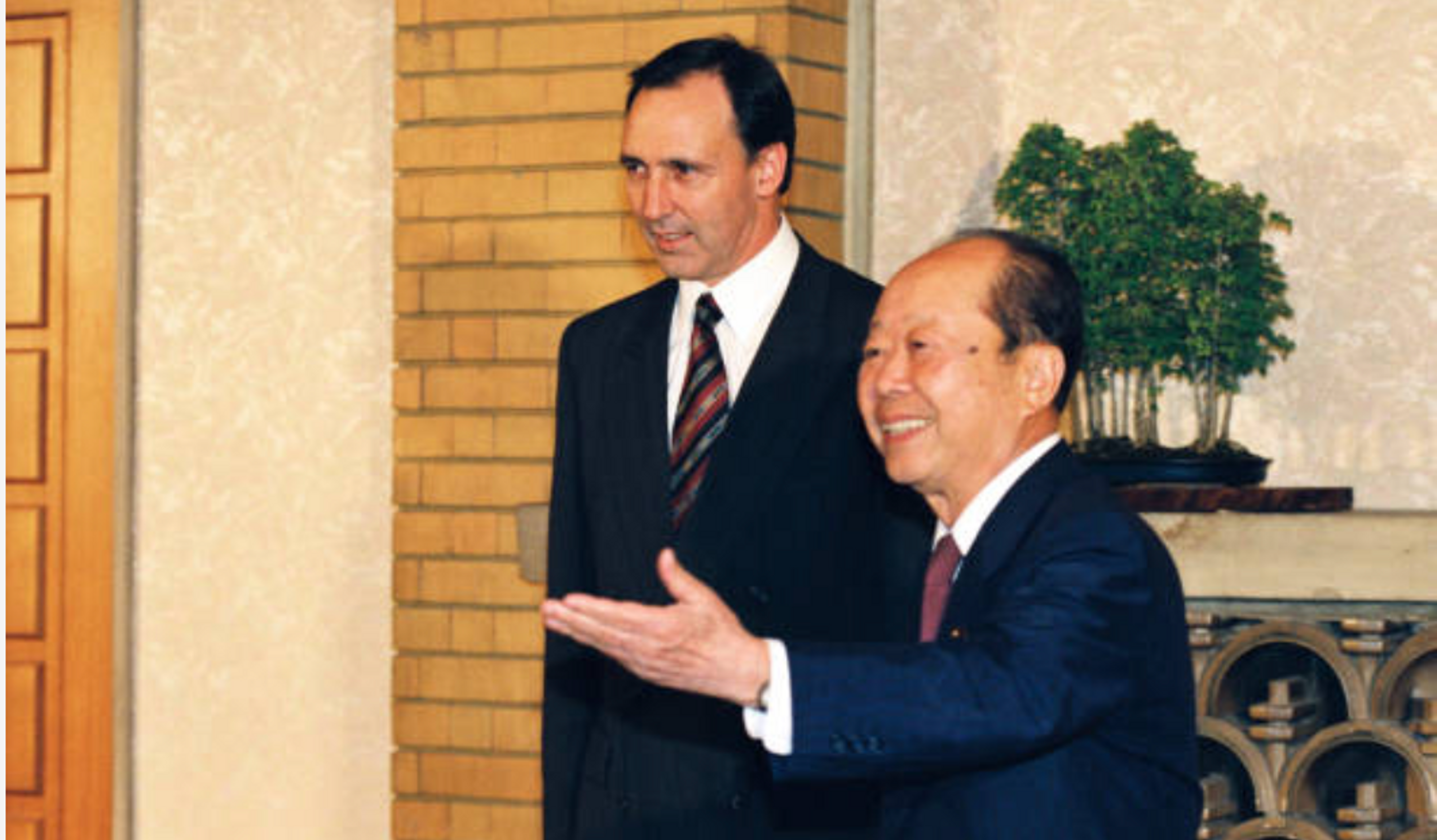 By Wilson da Silva
CANBERRA – Japan has no intention of withdrawing its troops from U.N. peacekeeping forces in Cambodia, despite increasing violence by Khmer Rouge guerrillas, Prime Minister Kiichi Miyazawa said on Friday.
"We believe that the framework for peace is not yet destroyed," Miyazawa told reporters in Canberra.
"What is important is that the May elections be conducted in a neutral manner in accordance with the Paris peace accord.
"Japan has no intention of withdrawing its defence forces in the midst of this sort of process," he said.
Cambodia four warring factions signed U.N.-sponsored peace accord in 1991 but the Khmer Rouge is boycotting the May 23-27 poll and has threatened to disrupt it.
More than 100 people died in political and ethnic violence in March, most of it blamed on the Khmer Rouge.
Japan has about 700 troops in Cambodia, part of a U.N. peacekeeping force created under the accord which formally ended 13 years of civil war.
Miyazawa, on a visit to Australia, backed Australian Prime Minister Paul Keating's proposals to broaden the Asia Pacific Economic Cooperation (APEC) group into a key economic consultation body for the region.
"For European countries there are forums for consultations, but there is none for Asia-Pacific," Miyazawa told a news conference in Parliament House after two hours of talks with Keating and members of his cabinet.
"Within such framework, both Australia and Japan should play leadership roles. Of course, the United States as well.
"To turn APEC into a forum for consultations and for discussions on regional economies I think is an idea I wish to lend my full support to," Miyazawa said.
APEC is a regional economic forum founded by Canberra in 1989, grouping mostly Asian countries well as Canada and the United States.
Miyazawa said it would be too ambitious to expand APEC beyond economics and into security issues which could present problems for China, Hong Kong and Taiwan.
"It is because APEC is concentrated on economic affairs that so many countries have become members.
"But should it also take on security matters, that would take on a political colour as well," he said.
Miyazawa said he had found support from Keating against U.S. demands for targeted access to Japan's markets.
"I've already said very clearly that I cannot accept managed trade," he said. "I told this to President Clinton and Prime Minister Keating is also opposed to that idea. Managed trade would run counter to the principles of free trade..."
Earlier Australian Foreign Minister Gareth Evans said in a radio interview that Australia would back Japan against any U.S. demands for managed trade.
Miyazawa was watched by hundreds of Japanese tourists and other onlookers on his arrival to a 19-gun salute at Parliament Building. He flies to New Zealand on Saturday.