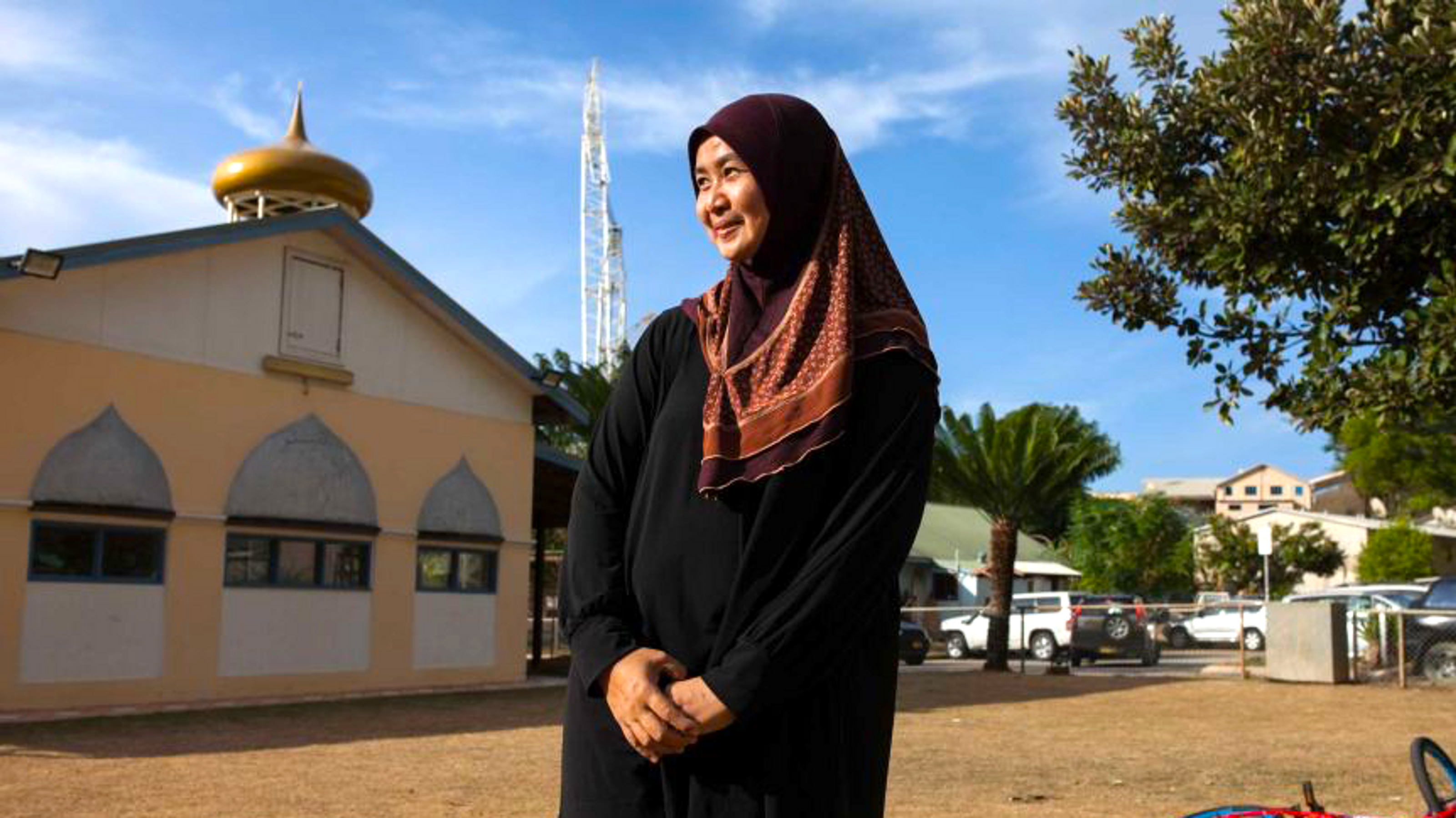 By Wilson da Silva
COCOS ISLANDS, Indian Ocean – A wide blue lagoon encrusted with coral reefs and rimmed by a smattering of palm-fringed islands. An easy-going Malay people with an Islamic tradition.
It hardly sounds like Australia.
But the Cocos Islands, an idyllic collection of 27 isles nearer to Beijing than Sydney, is Australia, its western-most territory and a quirk of history now opening up to the world.
They are a colonial beachhead far from the metropolitan heart, with a colonial economy and a sleepy paradise mentality.
Since the Cocos Islands officially joined Australia in 1984 after a United Nations referendum, Canberra has spent millions upgrading infrastructure and raising living standards.
Although stunningly beautiful, few tourists visit the atoll of 700 people and five million coconut trees 2,770 km (1,720 miles) northwest of Perth, between Indonesia and Antarctica.
Islanders lead a sleepy life fishing the abundant seas in their jukong sailboats, working for the cooperative or the Australian government and attending a mosque five times a day.
The islands are a coral cap almost one km (0.6 miles) atop a volcanic sea mountain. Southeast tradewinds dominate, creating a pleasant tropical climate most of the year. Passing cyclones bring squalls but they rarely reach the islands.
Australia has a major quarantine station here, a meteorological outpost, a conservation office, an air traffic centre and a small air force facility.
A long runway handles large military planes and was used recently to ferry Australian soldiers to Somalia.
Much of the economy is ancillary, depending on these and other government services such as health centres and schools to create a market for small businesses. About 35 per cent of the population receive unemployment benefits.
Australia's largesse will not last for ever and residents know it. Paid mainland wages and used to a modern existence, they have few natural resources and cannot compete with the pay scales of their Asian neighbours.
"There aren't many options for Cocos," said Ron Ward, the white general manager of the Cocos Islands Cooperative Society Ltd, the islands' biggest and almost only private company with a turnover of A$6 million (US$4.1 million).
"Unless we get small-scale tourism, we are going to have large-scale unemployment. There are no jobs for the kids leaving school now. Really, it's the only hope," he said.
Unemployment is forecast to reach 45 per cent in the next few years, so residents are staking their future on tourism.
A consultants' report found Cocos a desirable destination that with minimal promotion could bring 1,200 tourists a year, generating A$2.6 million (US$1.77 million). Fewer than 200 tourists now visit and Cocos is not advertised.
To tap this market the cooperative is building a A$2 million (US$1.36 million) resort on one of the islands' best beaches, and training their staff.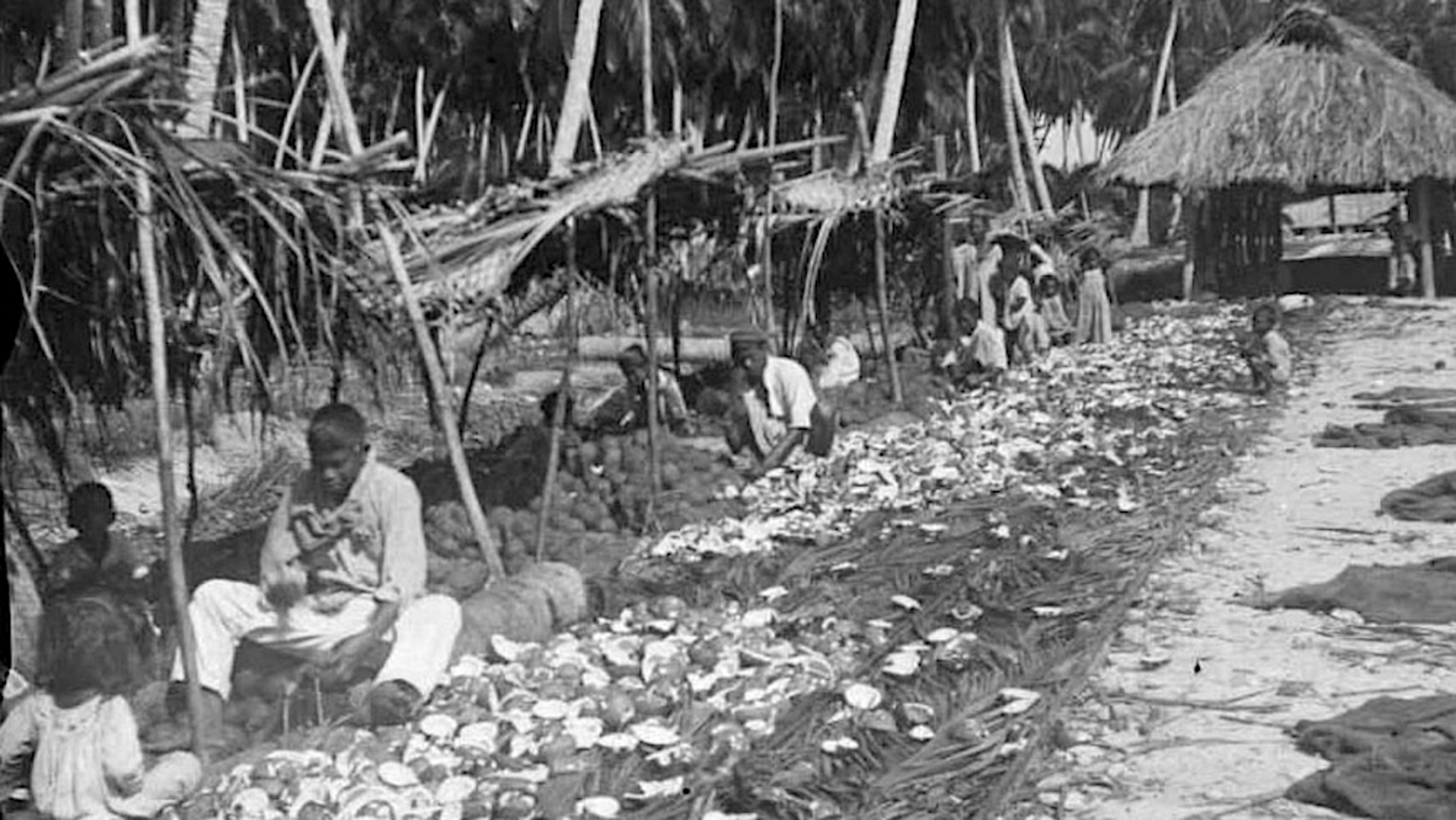 "We cannot go back to the old ways," Cree bin Haig, the Malay chairman of the cooperative said through an interpreter. "All we have are coconut trees. We need industries."
One of their drawing cards for the growing world market in "ecology tourism" is North Keeling Island, an unspoiled and almost untouched atoll habitat for 50,000 birds.
The jungle isle 24 km (15 miles) north of Cocos is a rich breeding ground for 11 species and one of the last remaining biologically diverse oceanic atolls.
Birds crowd the sky above and speckle the treetops. Dense jungle maintains a humid microclimate on the island where hermit crabs crawl ashore to escape the sun.
The World War One wreck of the German battleship Emden, sunk by the Australian cruiser Sydney in 1914, lies just below the waterline.
But it is also popular with Cocos Malays who illegally hunt red-footed boobies and other birds. In good times a quota of 2,000 is allowed yearly, but a 1989 cyclone devasted numbers and culling was halted.
Despite this, 6,000 birds have been poached in the past 18 months, damaging breeding stock.
"I can understand the Cocos Malays wanting to harvest birds as they did before," said Conservator Jeff Tranter, the environmental authority on the islands.
"But the Cocos Malays have no culture in harvesting birds. They are not indigenous and have not reached an equilibrium with the environment like most native people. They were brought here and have a farming and exploitation culture."
Authorities are planning radar beacons to warn of approaching boats and catch poachers.
The islands' first recorded sighting was in 1609 but they were not claimed by Britain until 1857 – by mistake.
Sent to claim the Cocos of the eastern Pacific, Captain Fremantle landed 2,500 km (1,550 miles) off target. The error was not realised by London's Colonial Office for 30 years.
Officially they are known as the Cocos (Keeling) Islands after their discoverer, to avoid conf usion with the small Cocos in the Bay of Bengal and Fremantle's original destination.
The enterprising British merchant John Clunies-Ross founded copra plantations here in 1831 and brought Malays and Indonesians to work them. The islands were in 1886 granted to Clunies-Ross and his heirs by the British crown.
The Clunies-Ross family ran them as a fiefdom. Islanders were not permitted to leave and were paid in tokens redeemable only in the Clunies-Ross stores.
The family gave the Malays names like "Yes", "Dollar", "Champagne", "Darling", "Wedding" and "Weekly" which remain today, passed down the generations.
The Cocos were administered by colonial Sri Lanka and then Singapore, and in 1955 transfered to Australia.
Allegations of slavery and feudalism brought a U.N. decolonisation mission in 1974, leading Canberra to buy out the Clunies-Ross for A$6.25 million (US$4.2 million) in 1978.