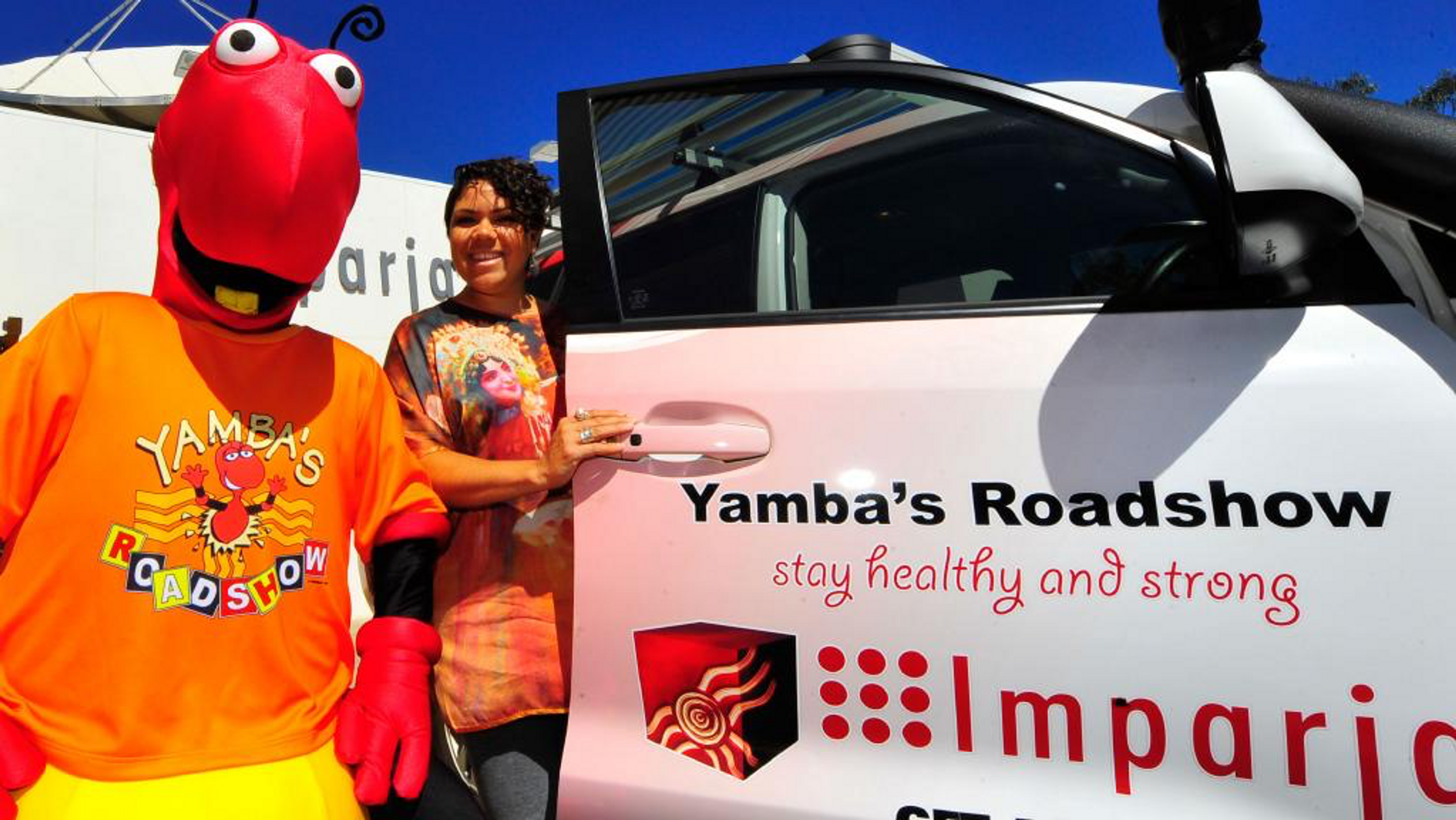 By Wilson da Silva
ALICE SPRINGS – A culture 50,000 years old has taken to the air in its fight for survival.
Australia's Aborigines are using satellites to beam traditional storytelling in their native languages across the remote wastes at the heart of the country.
"It's important for the children to use their language and keep it strong," said Annette Williams, an Aborigine training as a teacher at the Santa Teresa Mission traditional lands on the edge of the Simpson Desert, in the heart of the outback.
Imparja Television beams programmes to 120 satellite downlinks across two-thirds of Australia – mostly in sparsely populated areas – from television studios in Alice Springs, said station manager Dion Weston.
From Bathurst Island in the far north, Streaky Bay in the deep south and Brewarrina in the east, aboriginal communities with satellite dishes pointed skyward tune in to shows with names such as Nganampa Anwernekenhe.
"When the videos and TV came, people watched the action stuff and didn't talk to the old people," said Yuma Cavanagh, a journalist working in the Eastern Arrernte language. "Lots more people find out about their culture now."
Programmes are broadcast in the seven main tongues, with English subtitles. A daily 15-minute news bulletin in English concentrates on local and Aboriginal issues. It is followed by national news bought from the big networks.
But Imparja, which outbid another private company for the TV licence in 1988, operates on a commercial basis, carrying advertising and turning over an annual Australian $4 million (US$2.7 million), Weston said.
At the moment it does not make a profit, using any gains to pay off part of the A$4.3 million (US$2.9 million) transponder cost. The company coyly puts its share at "a couple of hundred thousand dollars". The rest of the satellite bill is covered by state subsidies.
Only a quarter of its viewers are Aborigines, and around 80 per cent of the programming carries such standard Australian fare as dramas like A Country Practice and The Flying Doctors, current affairs shows, sport and documentaries.
Viewing figures would suggest that it is these "hospital-life-in-a-country-town" potboilers and not the cultural programming that attract viewers and so, presumably, advertisers.
"'A Country Practice' is avidly watched," said Weston. "When it's on, we grab 60 to 70 per cent of the audience."
The show certainly seemed to captivate the residents of Santa Teresa, 130 km (80 miles) southeast of Alice Springs along a red dirt road past rolling hills and dry riverbeds.
Founded in 1953 by Roman Catholic missionaries and since given to Aborigines, entry to the community of 450 requires a permit and traditional laws and customs apply.
A satellite dish dominates the highest hill, capturing Imparja and rebroadcasting it for local reception.
Imparja is majority-owned by CAAMA, the Central Australian Aboriginal Media Association, and the rest by aboriginal land councils (collectives) and other native groups which make money from their business holdings as well as from leasing out mining rights on their land.
CAAMA began in 1980 as a donation-funded aboriginal radio station with three people and borrowed equipment before expanding into television.
The network now runs an FM and a shortwave service broadcasting in English and aboriginal languages 18 hours a day to an audience estimated at 120,000.
It also runs arts and crafts stores and a film production firm which produces shows for the major networks, documentaries and videos for corporate customers.
With little indigenous music around, its recording firm built up a stable of aboriginal bands performing rock, folk and jazz. Bands such as Warumpi and The Coloured Stone have used the firm as a springboard to fame in Australia, also touring abroad.
Each of the units operates commercially, returning a profit which is distributed among CAAMA's aboriginal owners, said general manager Owen Cole.
The successful CAAMA venture is one of a number now operated by Aborigines and includes hotels and resorts, shopping centres, supermarkets, car dealerships and trucking companies.
Most were started with seed funding from Canberra, which annually spends A$887 million (US$594 million) on aboriginal affairs.