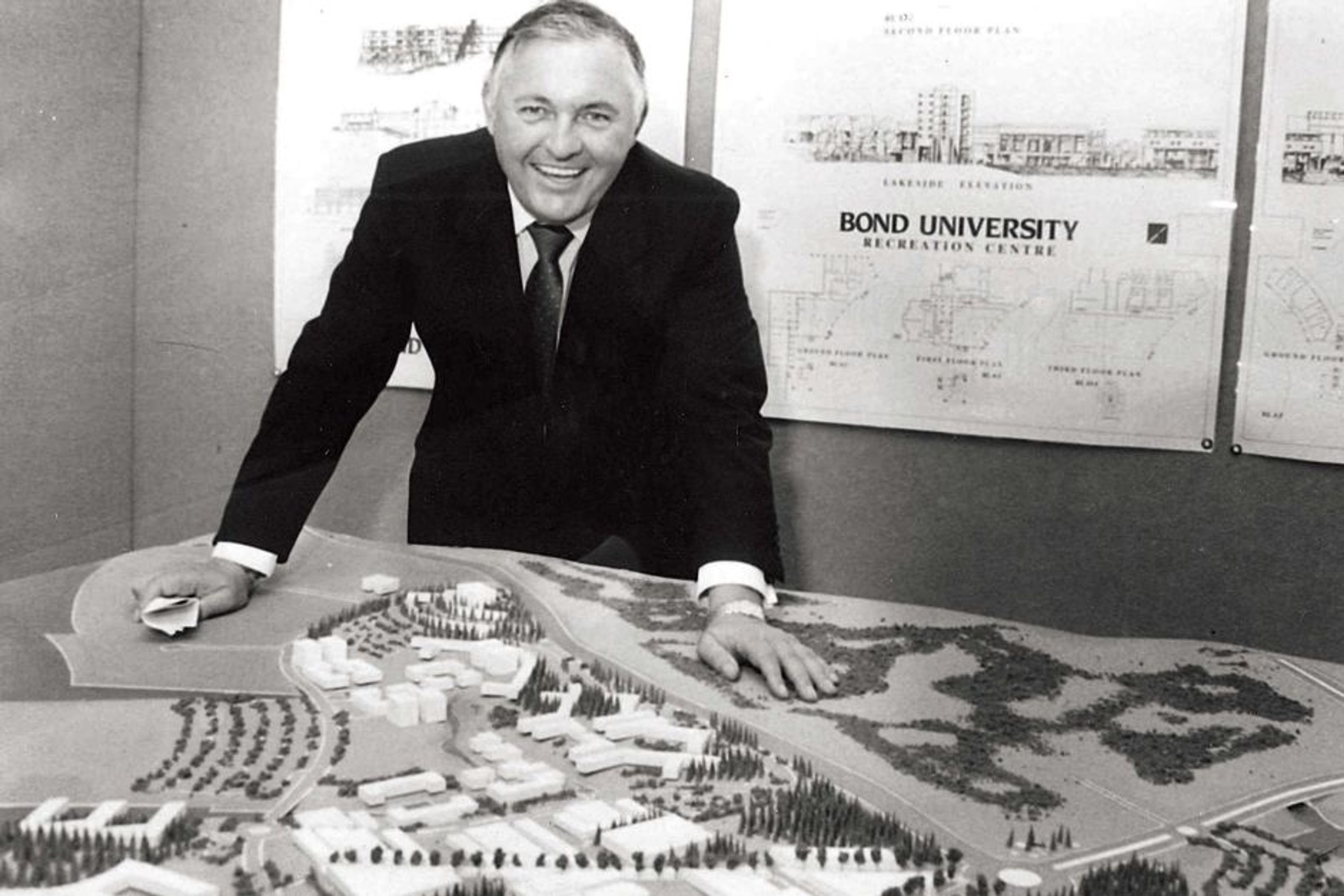 Elusive Australian financier required to pay banks $190 million
By WILSON da SILVA
Sydney AUSTRALIA: Alan Bond, once called Australia's corporate Houdini, was unable toescape being served with a bankruptcy notice yesterday.
After a six-day chase, agents acting for a group of banks caught Mr. Bond at Sydney's Kingsford-Smith Airport to serve him with the $190-million (U.S.) notice. Solicitor Hamish Young, acting for a group of banks led by HongkongBank of Australia Ltd., told reporters the notice was served after Mr.
Bond arrived on an early morning flight from Bali. It requires Mr. Bond topay the amount within 28 days.
Mr. Bond said "thank you," folded the notice and put it in his pocket,Mr. Young said.
The notice was the second Mr. Bond has received from the same group ofbanks over a personal guarantee he gave on a loan to his family company,Dallhold Investments Pty. Ltd.
Mr. Bond sued the banks in September saying the bankruptcy notice wasinvalid, but lost the case.
A few days later the former tycoon was chased by a court official in acar after leaving home and was finally handed the notice in a Perthparking lot.
But the notice was later deemed invalid on technical grounds, and afresh notice - which the banks say removes the technicality - was issuedbefore Christmas. Process servers spent the Christmas holidays stalkingMr. Bond's house, to no avail.
Mr. Bond has said in statements tendered to the courts that he had adeficiency of assets over liabilities of about $30-million.
Once among the cream of Australia's entrepreneurs, Mr. Bond built uphis Bond Corp. Holdings Ltd. into a $7.6-billion brewing, media, resourcesand real estate empire in the 1980s.
At his peak, he paid $37-million for the Van Gogh painting "Irises,"was made Australian of the Year and became the first successful foreignerin 132 years to wrest the America's Cup yachting trophy from the UnitedStates.
But after racking up huge debts and reporting one of the country'sbiggest corporate losses, Mr. Bond resigned in September, 1990, as BondCorp. chairman, leaving the company restructuring itself to stave offliquidation.