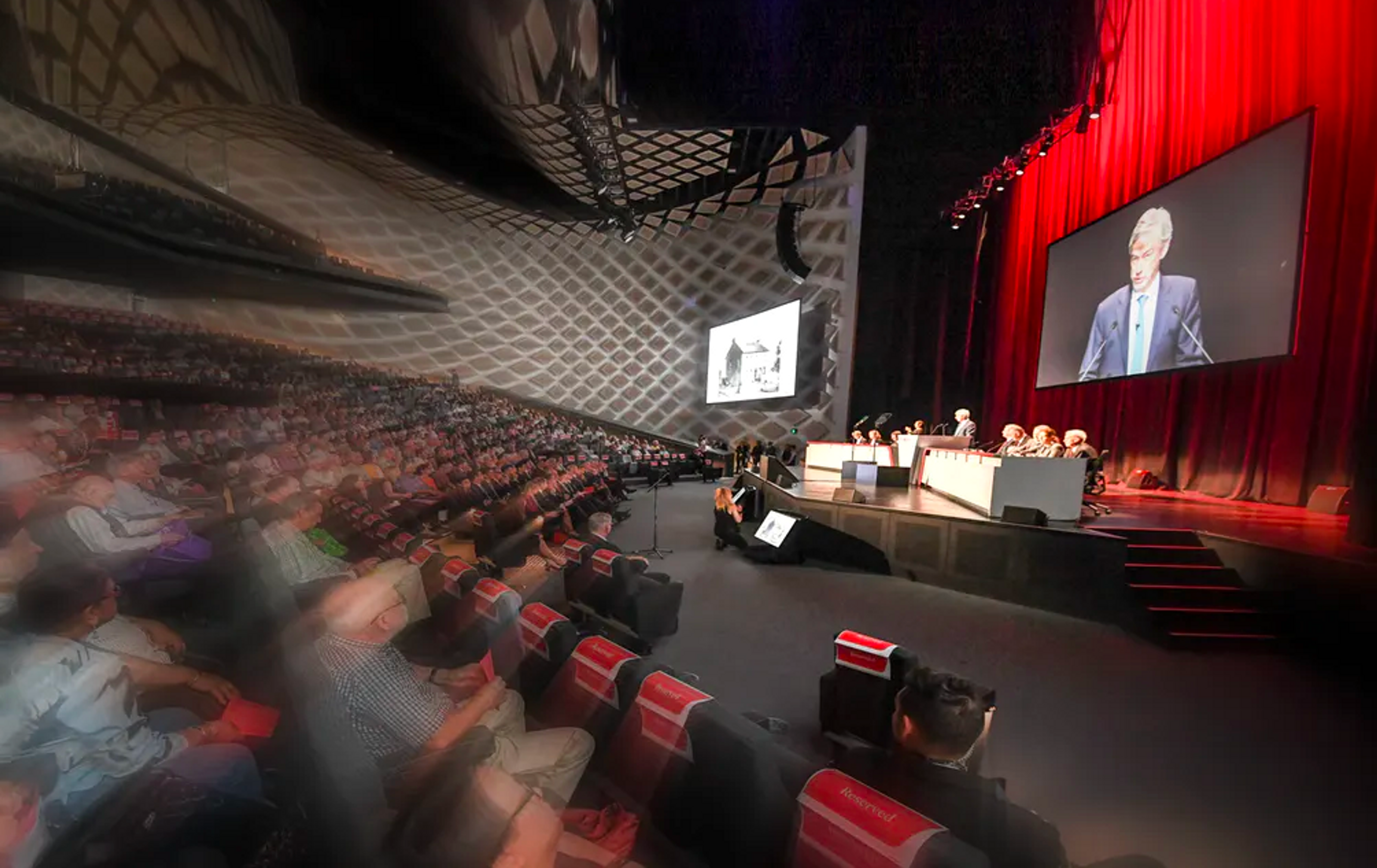 By Wilson da Silva
SYDNEY – The directors of Westpac Banking Corp were grilled by hostile shareholders at the Australian bank's annual meeting on Tuesday despite a management plea that they not seek revenge on the board for the bank's problems.
The heated meeting, attended by more than 5,000 people, was adjourned after about eight and a half hours and will resume on January 27.
Shareholders of Australia's oldest bank had lots to complain about – including a net loss of A$1.56 billion (US$1.06 billion) in the year to September and a share price which has fallen by half since the last annual meeting.
They lined up at the cavernous Sydney Convention Centre to demand their pound of flesh.
"After 175 years, we are down in our knees and in the gutter," shareholder Jack Tilburn chided to repeated rounds of applause. "How long can we keep going like this?"
"I really think you've got to get your heads out of the sand," another shareholder shouted, attracting applause.
Most notable of the disgruntled shareholders was one who did not show up – Kerry Packer, Australia's richest man, who quit Westpac's board on January 14 only a week after joining.
Packer, the country's biggest magazine publisher, became the bank's second largest shareholder in December when he bought a 10 per cent stake.
Westpac has said Packer and his nominee Al Dunlap quit after a disagreement over restructuring plans. Both men declined to comment but newspapers reported widely that Packer had insisted on a faster pace of change and more asset sales.
The bank's biggest shareholder, the Australian Mutual Provident Society – traditionally a staunch supporter of the board – told the meeting Packer had made a point.
"(Packer's) sense of urgency parallels the sense of urgency of AMP," AMP managing director Ian Salmon said.
"We need to move forward as fast as possible."
Bank chairman John Uhrig urged shareholders, who filled two large halls in the centre, to maintain cool heads, saying the bank's board had realised there was a need for major changes but that revenge on the board would achieve nothing.
"There are proprietors...whose primary interest is to seek vengeance because of the poor profit performance," Uhrig said, his image broadcast onto huge screens in each hall.
"I have personally always found the need for vengeance to be quite unproductive in creating solutions to problems. Despite what you may have believed in the past, the current board knows there is a need for drastic change," he said.
Uhrig said recent events had created a sense of turmoil and might to onlookers "be worrying, amusing, enthralling, entertaining or even breath-taking, they are not part of what I would describe as the main game."
An irritated Uhrig at one point threatened to eject one shareholder from the meeting for interrupting.
Attendees were in a rebellious mood, voting strongly against four of the five board nominees proposed by Westpac and forcing a show of hands.
On January 27 the meeting will consider the re-election of Uhrig and another director, John Reid, to the board as well as determine the outcome of a poll on the nomination of an independent candidate, John Warnock.
Westpac shares took another hammering as the meeting progressed, falling to a low of A$2.76 ($1.87) on volume of 7.22 million shares. They closed at A$2.79 ($1.89), down six cents from the day before.
Uhrig said Westpac's search for a new managing director to replace Frank Conroy who quit in December was incomplete.
Westpac had said it intended to announce the appointment of a new managing director by the time of the annual meeting.