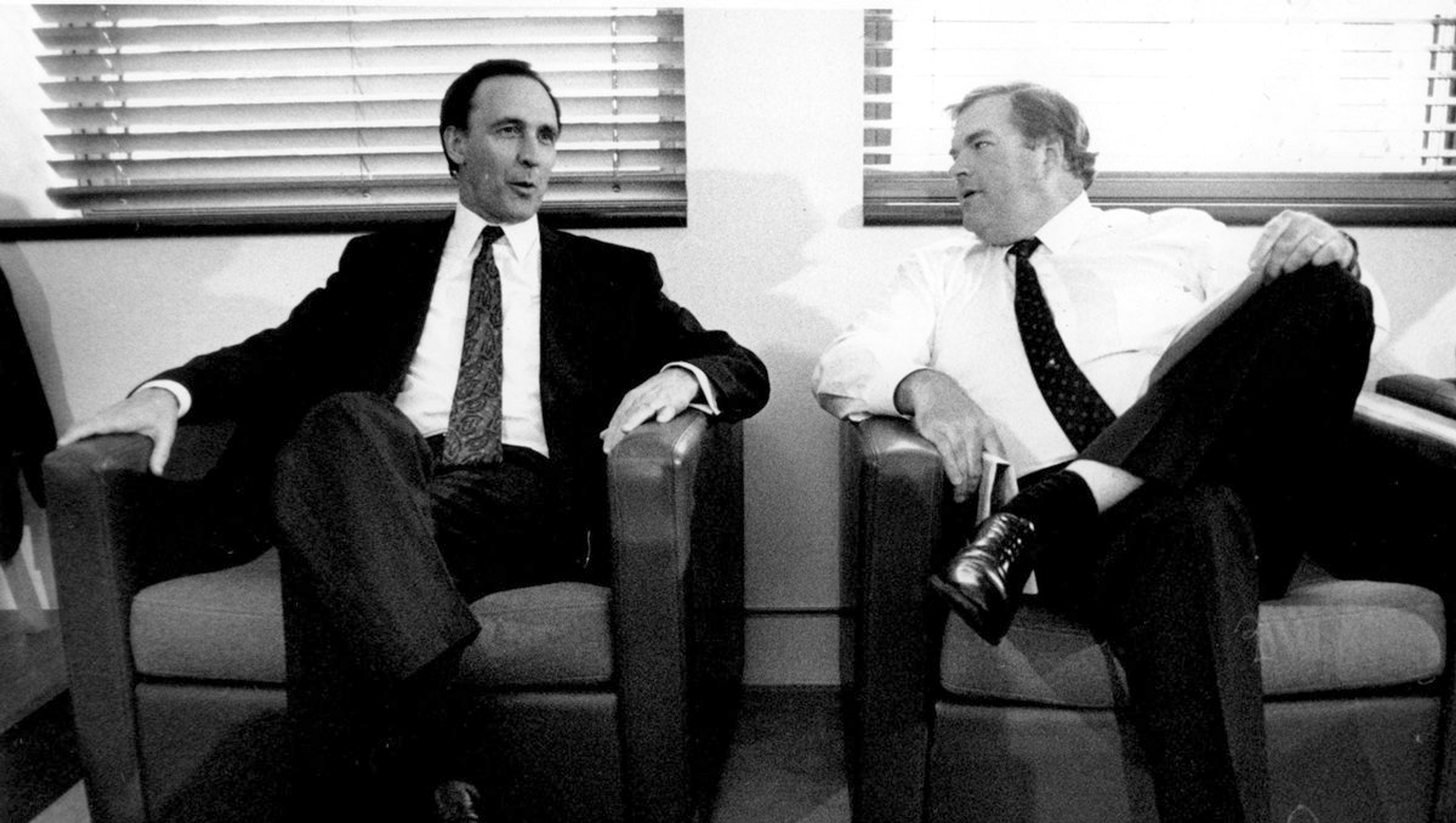 By Wilson da Silva
SYDNEY – Australian Prime Minister Paul Keating on Wednesday put the nation on course to become a republic, replacing Britain's Queen Elizabeth as its head of state, by giving a committee three months to study the options.
Keating announced the appointment of a committee of eminent Australians from diverse backgrounds to advise by September on the changes needed to convert Australia from a constitutional monarchy to a federal republic.
"I think we should start now on the journey to the creation of an Australian republic," Keating told 300 of the country's reformist luminaries, members of the Evatt Foundation.
"The fact is Australia will be taken more seriously as a player in regional affairs if we are clear about our identity and demonstrate that we really mean to stand on our own feet practically and psychologically," he said.
Chaired by high profile lawyer and merchant banker Malcolm Turnbull, the 10-member committee includes Aboriginal leader Lois O'Donoghue, Greek-born TV anchorwoman Mary Kostakidis and former conservative New South Wales Premier Nick Greiner.
Queen Elizabeth is Australia's titular head, and Keating technically rules at her pleasure, answering to her representative, Governor-General Bill Hayden.
On Tuesday new Attorney-General Michael Lavarch broke almost a century of tradition by becoming the first Australian minister not to pledge allegiance to the Queen when sworn in.
Lavarch instead pledged to serve "the Commonwealth of Australia" – the country's official title – instead of "Her Majesty Queen Elizabeth II, her heirs and successors". All future ministers are to use the new oath.
A magazine poll this month found 73 per cent of Australians favour a republic with an Australian head of state.
Since toppling predecessor Bob Hawke in a party room challenge 16 months ago, Keating has championed the issue. The day after the challenge, he had the Australian flag – which sports a British Union Jack – removed from his official car.
During Queen Elizabeth's visit here last year, Keating triggered a storm in British newspapers when he put his hand on the monarch's waist as he introduced his ministers to her.
Since Labor won office in 1983, "Advance Australia Fair" has replaced "God Save The Queen" as the national anthem, a seven-pointed star replaced the crown in the national crest and British citizens lost their right to vote in Australian elections.