WILSON da SILVA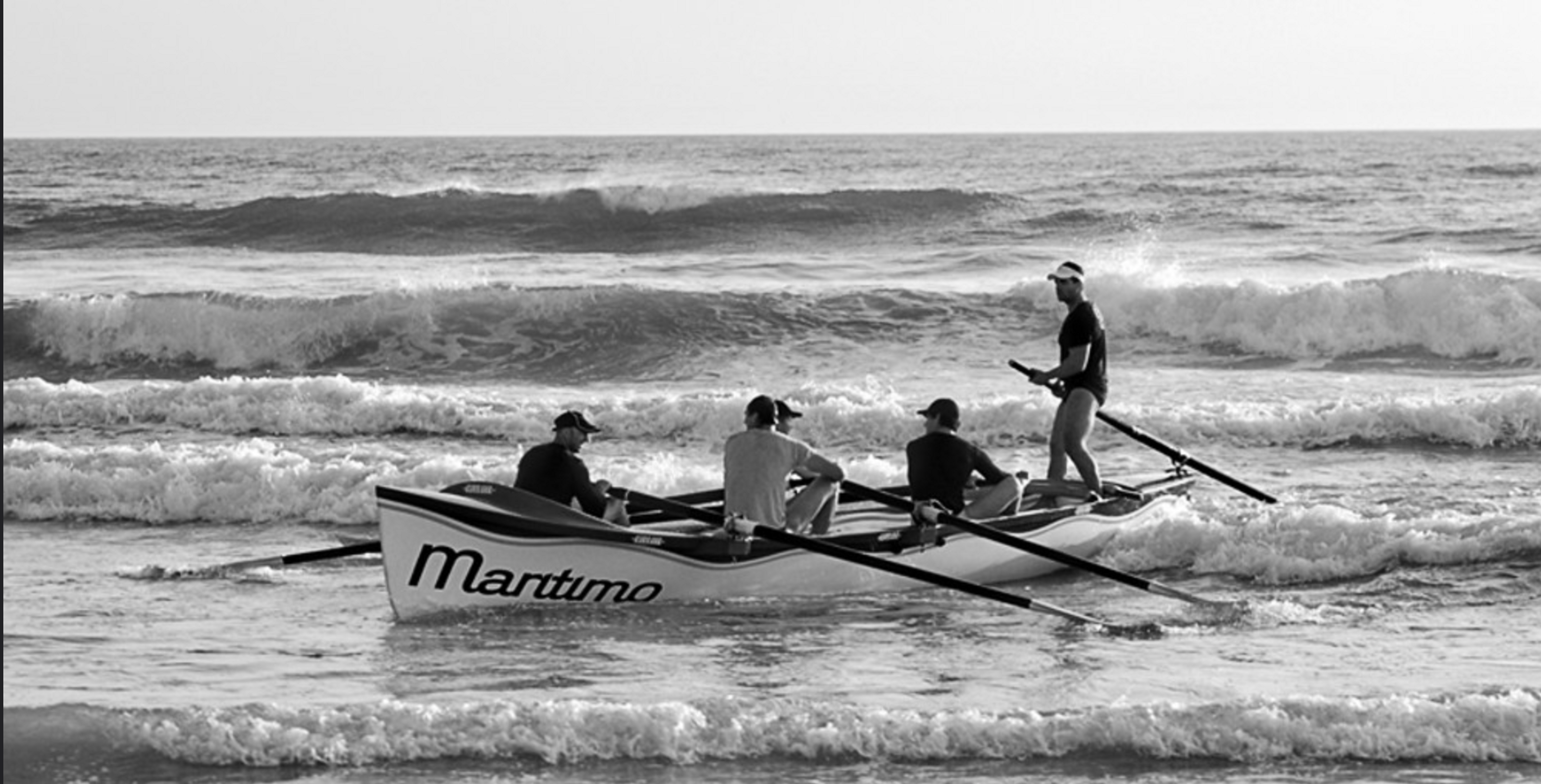 "I DON'T know why more people aren't in it," said Shane Serhon, 22, a volunteer lifesaver at the Tamarama Surf Club. "You make a lot of friends and you're doing some good too. And you can come here, take a hot shower, change clothes, and have a drink at the bar."
Shane is keen about the coast. He has been involved with surf clubs ever since gaining his lifesaving certificate at the age of 14. Many of his fellow lifesavers are old boys from Sydney High and Waverley Boys High.
"Half the blokes here are schoolmates. I guess we kinda just graduated to Tamarama Surf Club," he says.
Normally, Shane and fellow volunteers are rostered to patrol the beach on weekends and public holidays. "Patrolling" means sitting in an enclosed shelter, its outside covered with advertising, and looking out towards the water.
There are long hours looking at a bright sky and sun-drenched sand, sometimes during days that see little action. Other days occupy the lifesaver's time to the maximum, from policing the water when the flags are up to keeping people from getting too rowdy on the beach.
On a shift, Shane said he hardly thinks before going out on a rescue.
"You see someone in trouble and you just put your head down and go for it. There was this fellow once who got washed up on the south-end (of Tamarama Beach). We got there on rescue boards - he was in a really hairy position near the rocks. The others rescued the guy while I fought the tide to get his boogie board back. I didn't think - I was risking life and limb to get this bloody board."
But the work of a lifesaver does not stop with his or her shift. Shane has rescued people from danger a number of times while just swimming around the beach.
"We have days where the water is dead flat but the rips are pulling strongly," Shane said. "People just go out, they don't realise how strong the rips are and how quickly they can snap you away."
The beach is also too small to allow fibreglass surfboards to be used when the flags are up, a fact most local surfers know. It is the inexperienced surfer that tends to try fibreglass boards at Tamarama, and getting them to go elsewhere can be difficult when not all accept the lifesaver's authority.
MATTHEW Vesper thinks there is no better way to study than to sit in the lifesaving patrol box whiling away a few hours in the sun, clear sky and fresh air of Bronte Beach.
He joined the Bronte Surf Lifesaving Club at the age of 13 as a "nipper", along with a large group of his friends. He enjoys the club's facilities, and likes the inter-club competitions such as paddle boarding and surf-skiing.
Matthew, 19, is studying law at Sydney University. He patrols the beach at weekends for four or five hours once a fortnight. If it is a "slow" day, there is plenty to talk about with friends, and there is always time to read.
"The bulk of the work is telling people to keep in the flags," he said. "Preventative, you know."
But there have been times when rescues were the order of the day. One memorable but very hot afternoon a few years ago the squad of about 10 volunteer lifesavers at Bronte was stretched to the limit coping with almost 70 calls in three hours.
"It was an incredible day," Matthew said. "There was a really bad rip and we were frantic. We were out on the water all the time, pulling people out."
Technology has added a number of new tools of trade for the lifesaver. Rescue boards (longer surfboards with enough room to carry another person), torpedoes (inflatable one-person carriers) and inflatable rescue boats are the standard for today's lifesavers. But the traditional line reel is still put out every morning, even though it is now more symbolic than necessary.
Bronte can be a dangerous beach for the inexperienced, as it is prone to rips. Many people come to the beach unawares and quickly get into difficulty -and many resent the help of the lifesavers.
"A lot of them see it as embarrassing having to be rescued. After you bring them back to shore they skulk away without saying anything. But others say'thank you'. Either way, you feel you've accomplished something."
Beach inpectors do the greater bulk of the rescues, with the volunteers acting as an on-hand reserve unit. All volunteers are trained on the inflatable rescue boats - the foremost rescue tool at Bronte - but few get to use it. They take almost 10 minutes to set up and reach a scene, so the rescue boards are used instead.
TO 16-year-old Charmaine Lynch lifesaving means coming to the North Bondi Lifesaving Club and being with her friends, watching television, and looking out at the surf. Occasionally it also means saving lives, but mostly it's a meeting place for all of her friends.
"There are about 20 of them here who are all friends of mine," she said. "My sister joined up and I did after that. It's all about having fun and rescuing people."
An increasing number of volunteer lifesavers are female. In the past few years, they have broken into what has been traditionally a male enclave. Most of the female members tend to be younger, having joined since the relaxation of membership rules, and represent a generation unburdened by the macho image of the lifesaver.
When patrolling, Charmaine usually stays in the lifesaver's shelter or walks the beach with other volunteers, carrying with them walkie-talkies to keep in contact with the club's radio room. Occasionally they spend time in the club's sunroom, from where they can see the surf.
"Last year I went out on a board to get this girl who's leg-rope had snapped on her surfboard. The rip was carrying her out so I got on a malibu(rescue board) and brought her in."
Charmaine said she has never encountered problems with men she has rescued or from male friends. Lifesaving is no different from going to the beach, which everyone does, she said.
It has been seven years since a concerted push by women convinced the Surf Lifesaving Association of Australia to amend its constitution and allow women to be active club members. Prior to this, they were barred from ever gaining a bronze medallion (a necessary qualification) or rescuing people.
"They used to say they'd rather drown than be rescued by a girl," said Joan Vaughan, 59, one of the women who in the early 1970s began to lobby for female participation. "But when they see some of the big strapping girl lifesavers today they say, 'Oh well, maybe they aren't so bad'."
Prior to the 1980 amendment, women could only be associate members. When the national body altered its rules, all clubs in Australia were forced to comply. Some clubs, however, still unofficially bar women from active membership.
Maroubra Surf Lifesaving Club is one which still has no female active members. The club claims it cannot allow women because it has no specialised facilities for them.