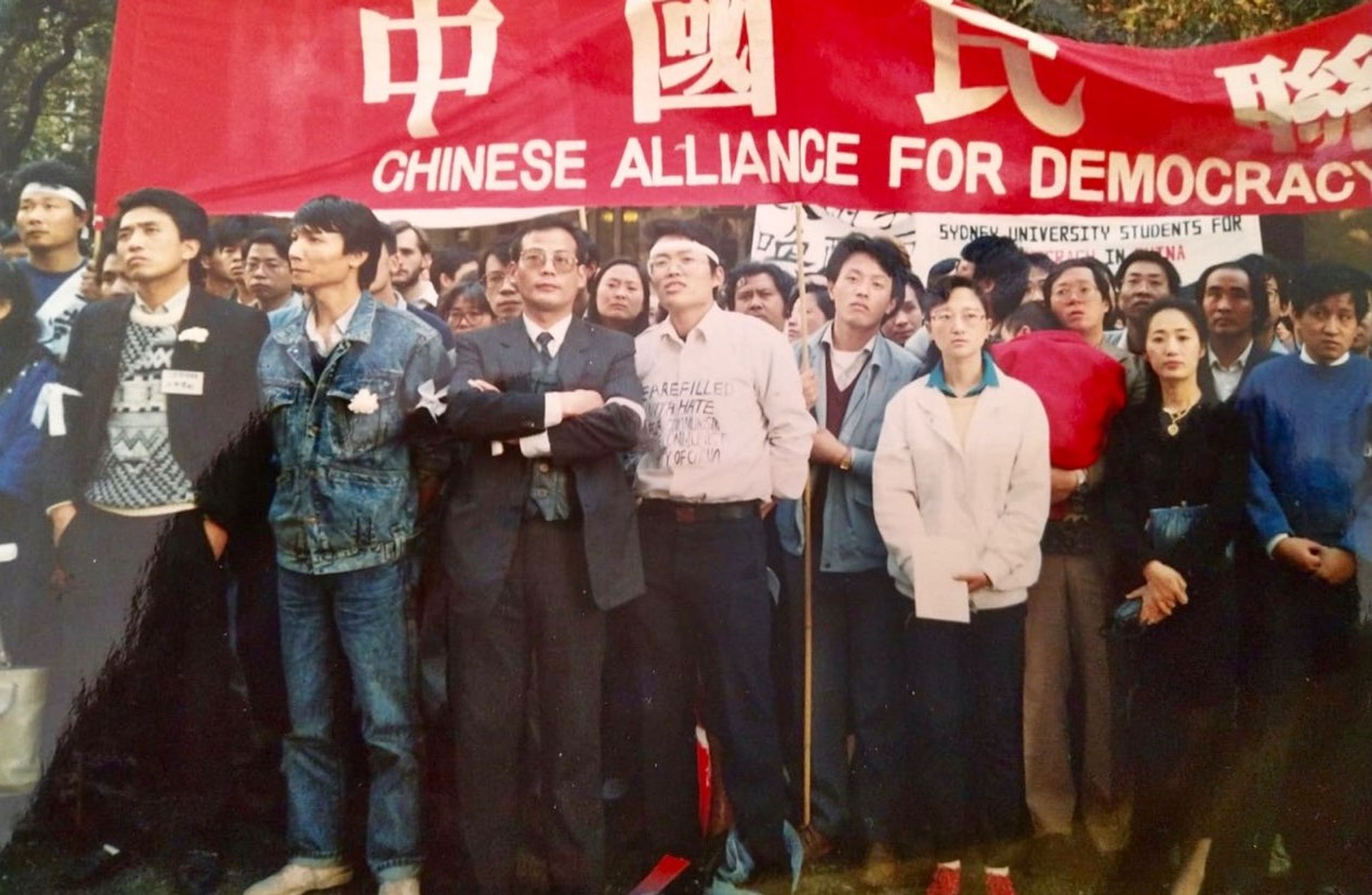 By Wilson da Silva
SYDNEY – Australia is sitting on a diplomatic time-bomb.
In a few weeks it could either imperil one billion dollars in trade with China, or face a public relations disaster by deporting Chinese students who supported last year's pro-democracy demonstration and may be persecuted back home.
Official figures show 15,300 Chinese students were in Australia when Chinese tanks rolled into Tiananmen Square on June 4 to crush the pro-democracy movement.
All are eligible to stay until January 1991 - the self-imposed deadline for the Australian government to decide the students' fate - unless a decision is made beforehand.
Extensions were granted immediately after the bloody events in Beijing as an interim measure. The Labor Government is expected to decide in June whether the students can stay permanently, an official said.
So far, 7,000 Chinese students have applied to stay, a government spokesman said.
"No matter which way you decide it, the decision will be criticised by one side or another," said a spokeswoman for the Immigration Department in Canberra.
"Opinion is heavily divided on this one. We've got to make the right decision, however unpalatable it is."
Chinese students in Australia who supported their Beijing colleagues say the June 4 crackdown has ensured they will be victimised by the government if they return. Students staged several rallies in Australian capital cities.
Some said they so fear repercussions for their pro-democracy activities in Australia that if Canberra denies them permanent residence, they will go into hiding to avoid being deported.
Most are learning English on courses that, until recently, were marketed overseas by Australian institutions. Between 1,000 and 2,000 are studying for degrees in science and engineering at Australian universities.
Though pro-democracy students fear persecution in China, they are wary of applying to stay because, should they fail, their passports will be stamped with the application and Chinese authorities will know they tried to stay.
"If they see you didn't want to go back, you are seen as a criminal, as betraying your country," said one Chinese civil engineering student studying for a doctorate.
Jian Zhao, a 28-year-old microbiologist who led protests in Australia, believes he is now a marked man. "If I go back I will be called a counter-revolutionary," he said.
"I will not work as a scientist; they will send me to work in the fields. My family, my parents, will also be labelled counter-revolutionaries, be isolated at work and in their neighbourhood.
"My children will be denied a good education. This is worse than a concentration camp. You feel alone, hopeless, not a human being at all," he said.
Jian was the only one of five students to give Reuters his name. Chinese consulate staff know him by sight as he represented protesting students. Hiding is no use, he said.
Chinese officials in Beijing say students overseas will not face persecution for taking part in rallies abroad. But the official media admits that returning intellectuals will not able to make full use of what they have learned abroad.
Australian government staff declined to discuss what repercussions there might be to links with China if the students stay.
Australia's exports are worth A$1.2 billion (US$912 million) to China annually and it imports a similar amount. A A$280 million (US$213 million) iron ore joint venture between China and an Australian company was opened in Western Australia in early May.
A spokesman for the Department for Foreign Affairs and Trade said relations are not as friendly as they were before June 4. "It's definitely not business as usual," he said.
In a May visit by China's Metallurgical Industries Minister Qi Yuanjing to open the mine, Australian Foreign Minister Gareth Evans said China should end human rights abuses.
Evans acknowledged China had taken "some positive steps" such as lifting martial law. Evans told Qi more had to be done, Australian government sources said.
After the crackdown, Australia suspended ministerial visits and halted financing for new projects. Officials said Qi's visit was not a resumption of normal relations, but signified Australia's efforts to keep lines of communication open.