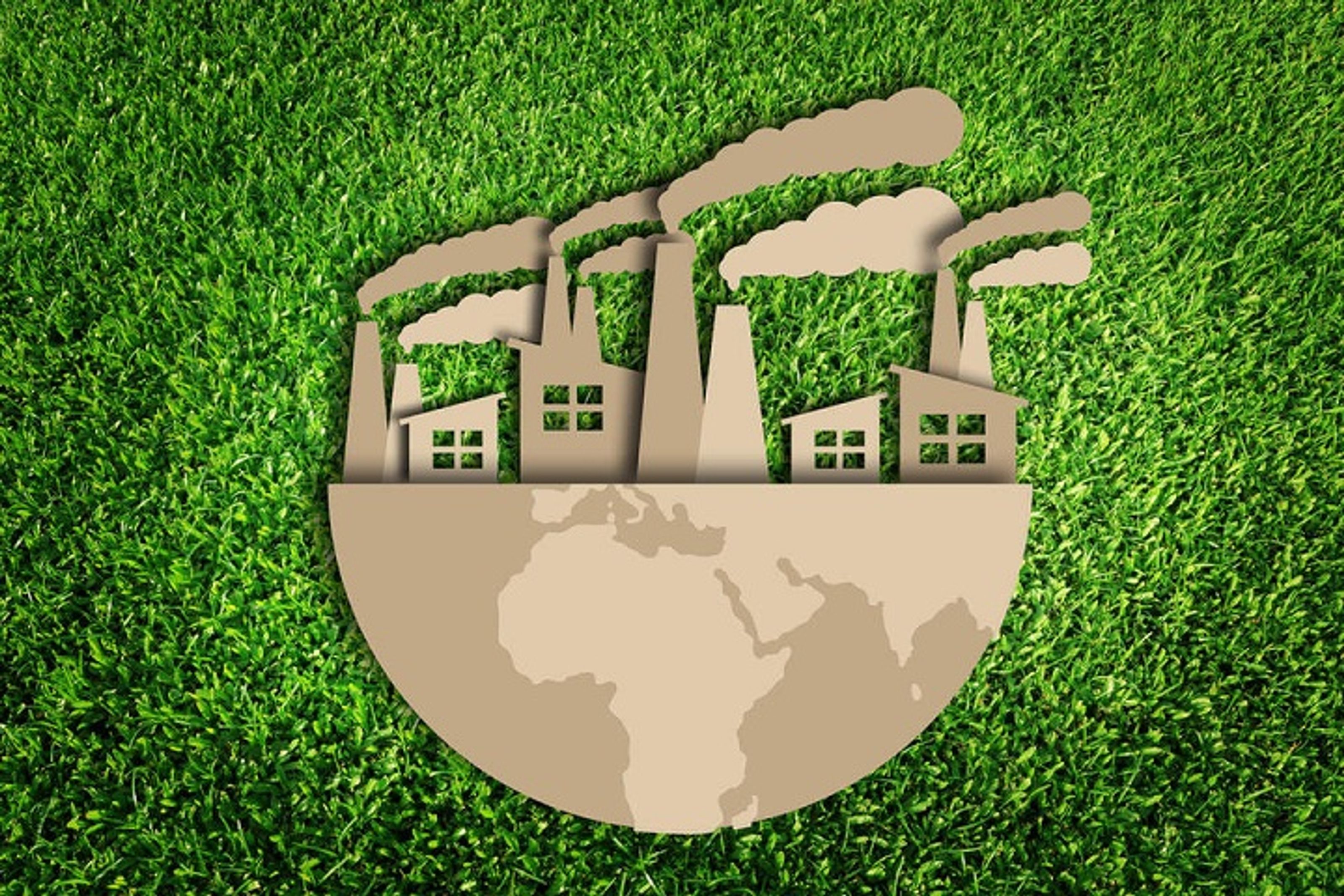 by Wilson da Silva
American Reporter Correspondent
MELBOURNE, Australia – To the surprise of many boardrooms around the world, leaping onto the environmental bandwagon – once seen as little more than good publicity – is starting to pay large dividends on the bottom line.
The movement, which has taken root in a handful of Western nations, is currently all the rage in corporate Australia, with proponents saying that a sea change in the attitudes of business toward things environmental is taking place.
"Until you start seeing outside the square, you don't see the savings," said Bruce McDonald, environmental project manager at Fletcher Construction, a New Zealand-based multinational with large operations in Canada and North America. "It's not about wearing grass skirts and throwing away the mobile phone. It's actually good business."
Not that the company didn't take some convincing. When it won a (all figures in US currency) $10.7 million contract two years ago to build police and court complexes in the outer Melbourne suburbs of Dandenong and Frankston, it decided to pilot a waste minimization program at one, and operate the other in the traditional manner.
At the end of the trial, the numbers spoke for themselves: at the "green" Dandenong site, one-third of the waste was saved for re-use, total refuse fell by 15 percent, and just under half of the landfill space normally used for waste was needed. In the end, the company saved 55 percent on waste removal costs.
"That really sold it for us," said McDonald. "Years ago, we used to send our waste concrete straight off to landfill – it costs us money to dispose of it. Now we can use it as road base, and even better we can make it a value-added product by using the site waste as 'green concrete' into a new product.
"There's a general awareness now that waste costs money, and by controlling that, we can improve our business," he said.
The savings have been impressive enough for five of its Australian competitors – Lend Lease, Multiplex, John Holland Constructions and Barklay-Mowlem – to recently join a Federal-State government program run by the Australian and New Zealand Environment and Conservation Council to emulate Fletcher's techniques.
"For most large companies now it's recognized as being essential to have effective environmental management if they are going to stay in business," said Dr. Tony Beck, assistant director of the Business Council of Australia and head of its environment unit.
"There have been some very impressive cases of cost savings or profitable new products developing. It's now seen as part of doing business."
The trend has also been growing elsewhere. A recent study of the "green" programs of 43 British companies found that environmental initiatives had netted them $15.5 million a year in savings, and the average payback for measures which required initial extra expenditure was 18 months.
Last year, more than a third of Britain's top 100 companies produced separate environmental reports on their activities. In the United States, chemical producers claim a 49 percent fall in pollution output since 1989, and some leading companies are confident enough to talk about a zero-waste production level as a serious long-term goal for the industry.
Many are finding that even little things help: a company in Sheffield, Britain, saved $152,440 a year by only mailing out statements to those clients who wanted them, and another spent $459 putting its drivers through environmental awareness training that saved it $2,660 a year in diesel fuel bills annually.
In Australia, companies like Westpac Banking Corp. have taken the lead: in 1993 the Sydney-based bank spent $3 million introducing an environmental program that is now expected to reap $8.1 million in savings by next year. Initiatives ranged from water conservation audits (saving $22,200 at one Sydney branch), to choosing energy-efficient design at new premises, which slice some 25 percent off a branch's energy costs.
At the Portland, Australia plant of aluminum producer Alcoa, a review of workplace practices reduced waste production to just six cubic meters a month, compared with 1,100 cubic meters previously. This saved Alcoa $300,000 it would have had to spend carting the waste to a landfill to bury it.
Some companies have even taken environmental measures to heights that once were a conservationist's misty-eyed dream: an office block under construction in the capital, Canberra, uses geothermal energy to boost its heating and cooling system. Not only is geothermal an alternative, benign energy source beloved of environmentalists, the measure will use 40 percent less energy and pay for itself within two years.
This trend to greening the corporate workplace is also leading to job growth, according to the Green Jobs Unit, a program run jointly by the Australian Conservation Foundation and the Australian Council of Trade Unions. Funded by the Australian government, it trains unemployed candidates in waste minimization and environmental auditing skills.
Employment in waste management and clean production more than doubled in the five years to 1993. Based on recent research, the unit expects another 100,000 new jobs in Australia alone to be created in the renewable energy sectors and by energy efficiency programs over the next few years.
In December, the first 19 formerly unemployed candidates of the unit's training program graduated in Melbourne, and were placed in companies ranging from construction and local government to plastics manufacture and even a law firm.
One of the graduates was Ross Turner, 57, unemployed since 1992 after 30 years as an advertising account executive. He has already started environmental auditing at Melbourne solicitors Price Brent.
"It's not only going to save money to cut electricity consumption, for example, but we can also have a story to tell about the reduction of greenhouse gases," he said.
The program provides a six-month subsidy to participating companies who employ the graduates. It is hoped that thereafter, their skills will be seen as essential enough to keep the graduates on.
"There's no guarantee that I'm going to stay here or not, and I suppose that's up to me – I've got to prove myself within the six months," said Victor Istanto, 24, one of the graduates hired by Fletcher Constructions. "All you can do is try and do your best."