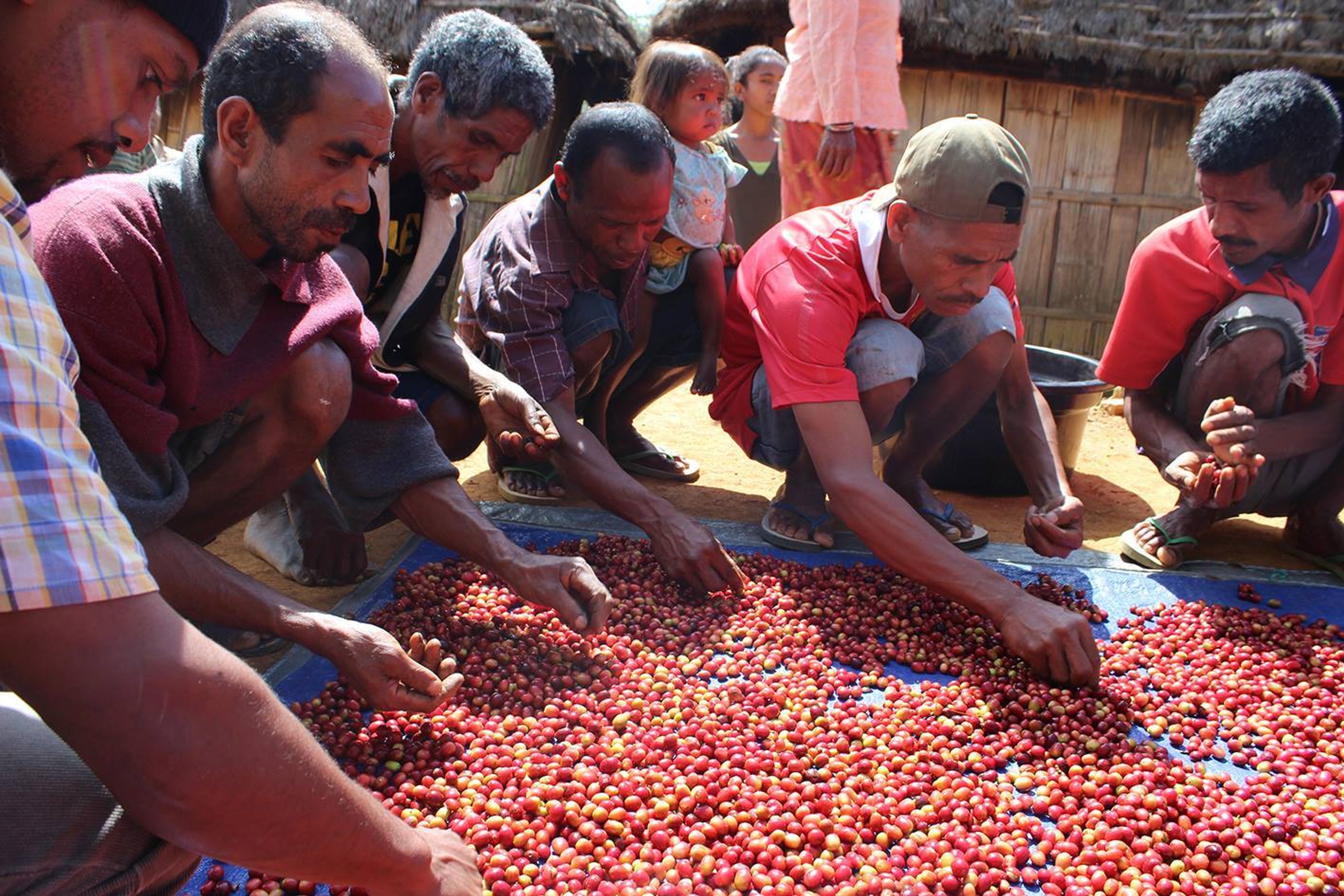 By Wilson da Silva, Dili
AN IMPOST on coffee exports in East Timor, among tax measures to be announced by the governing United Nations authority this week, was introduced at the insistence of the International Monetary Fund, despite resistance from the World Bank, UN staff and most Timorese leaders.
East Timor has been a tax-free haven for businesses since the Australian-led Interfet force arrived on September 20, and already more than 200 businesses are operating, most of them Australian or in partnership with Timorese.
The tax measures, passed by the National Consultative Council a 15-member, UN-appointed body dominated by Timorese representatives - will introduce taxes for the first time since the UN took the territory from Indonesia following an overwhelming vote for independence on August 30.
A duty of 5 per cent is to be introduced on all imports into the shattered territory, and additional sales taxes of up to 15 per cent on specific goods such as cars, mobile phones and items classed as luxuries, such as perfume.
Other items will carry a sales levy on top of the import duty: alcoholic beverages an additional $US1.50 ($2.40) a litre, cigarettes $US15 a kilo and fuel US5¢ a litre.
"The basic premise is to have tax measures that are very simple to administer because the capacity of East Timor (to administer them) is still very limited," said Mr Luis Mendonca, a senior economist with the IMF. "If you look at these numbers, these tax rates are low by international standards."
Exemptions include goods meant for humanitarian relief or non-profit organisations, goods meant for re-export and anything imported by the UN Administration in East Timor for its own use.
But among the measures is a "presumptive income tax" on coffee exports, the country's premium agricultural export. This last measure, the first and so far only impost on income, met widespread resistance when it was first proposed by the IMF and discussed at a National Consultative Council meeting on February 19. The IMF is the principal adviser to the UN administration on treasury and fiscal matters and drafted the tax regulations.
"It's lunacy and a step backwards," said one economist involved in the discussions. "I can't believe the IMF is proposing a tax on exports and was so adamant about it. The first country of the 21st century will emerge with an outdated and regressive tax that penalises the country's most successful export."
In the NCC debate, the export tax was opposed by Mr Xanana Gusmão, leader of the Timorese pro-independence coalition, the CNRT, and by the majority of NCC members.
But it was strongly defended by the IMF's Asia and Pacific Department chief, Mr Luis Valdivieso, and supported by Mr Joao Carrascalão, a Timorese businessman and NCC member with interests in coffee something that surprised observers.
They argued that since almost all of the territory's coffee exports were purchased by the National Co-operative Business Association, a non-profit federation of US co-operatives, and most of this sold to the Starbucks chain of coffee houses, the burden would fall on foreign companies and not on Timorese producers.
The tax regulations were eventually passed by another NCC meeting on Thursday, but will not come into effect until sometime after they are signed this week by the UN Administrator, Mr Sergio Vieira de Mello. The measures are expected to apply from March 1.
East Timor has 17,500 small family-run plantations and 15 primary co-operatives which produce 6,500 tonnes a year of mostly high-grade organic coffee. Producers receive an average of $US1.25 a kilo for unhusked beans.
Some CNRT members have railed against the export tax, and promised to raise it with the leadership, which the UN also relies on for consultation.
"This will have a very negative impact on small coffee producers," said Mr Estanislau da Silva, an agronomist who is member of the CNRT agriculture committee.