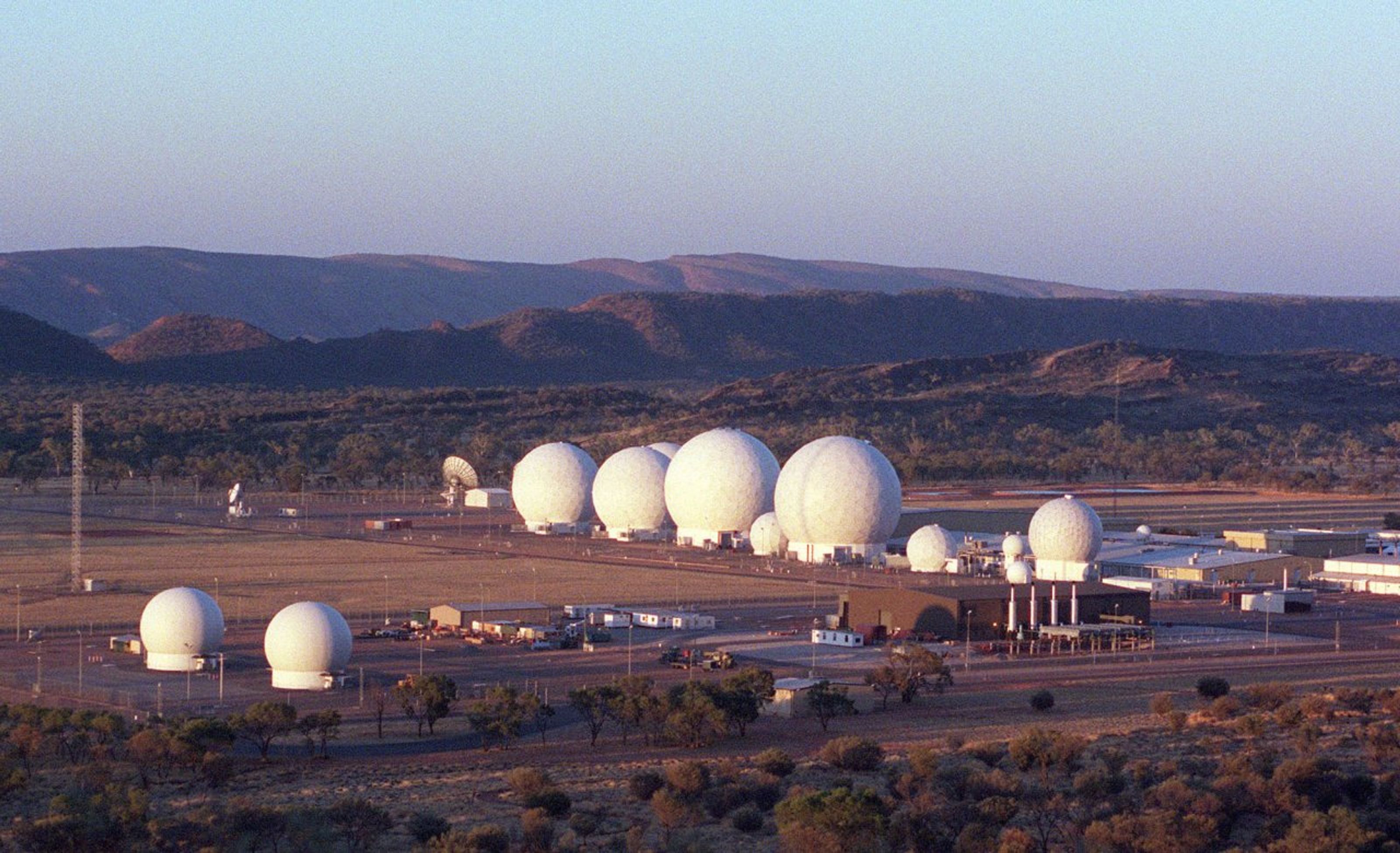 By Wilson da Silva
SYDNEY – Aborigines said on Wednesday they had lodged a claim in Australia's highest court to outback lands surrounding Pine Gap, the site of a secretive United States communications monitoring base.
Aboriginal leader Essie Coffey, announcing the filing of writs in the High Court demanding the return of lands to the traditional tribes, said the four claims were mainly for farm land that belonged to Aborigines before white settlement.
"There can be no reconciliation until white Australia accepts us as we are, the original indigenous people of Australia, and accepts our culture and our history," Coffey told a news conference.
The writs, lodged last week, claim lands across New South Wales, Queensland and the Northern Territory representing an estimated 265,000 sq km (101,500 sq miles). The claims include Arrente tribal lands in the country's desert heart around Alice Springs and the Pine Gap base.
Run by Australia and the U.S. Central Intelligence Agency, the base monitors military and civilian communications worldwide, and is considered a key link in the West's global intelligence chain.
The lands claimed include two-thirds of the restricted area surrounding the base.
Aboriginal lawyer Paul Coe, of Sydney's Aboriginal Legal Service, said they would not discuss the claim with the U.S.
"That's a matter between the Americans and the Australian government," Coe said. "This is primarily a matter of the Arrente people asserting their rights to traditional lands."
The claims were made after an historic 1992 High Court ruling which recognised that Aborigines had native title to Australia pre-dating white settlement in 1788.
The ruling rejected the long-held but unchallenged legal principle that Australia was an unoccupied land when settlers arrived from Europe.
Other claims have been made by tribes in the past few weeks, but Coffey is the highest-profile claimant.
She is a leader of the Morowari tribe and a member of the important Council for Aboriginal Reconciliation, set up by Prime Minister Paul Keating in January to advise him on ways to reconcile black and white Australia.
"We were taught to live in a white man's world, so we're going to abide by his rules. That's the way we're going now," she said of the court action. "I hope this will pave the way to true reconciliation."
Keating has described the aboriginal land claims of the last few weeks as politically motivated and said they have little chance of success in the courts, although some legal experts say the claims could have some validity.