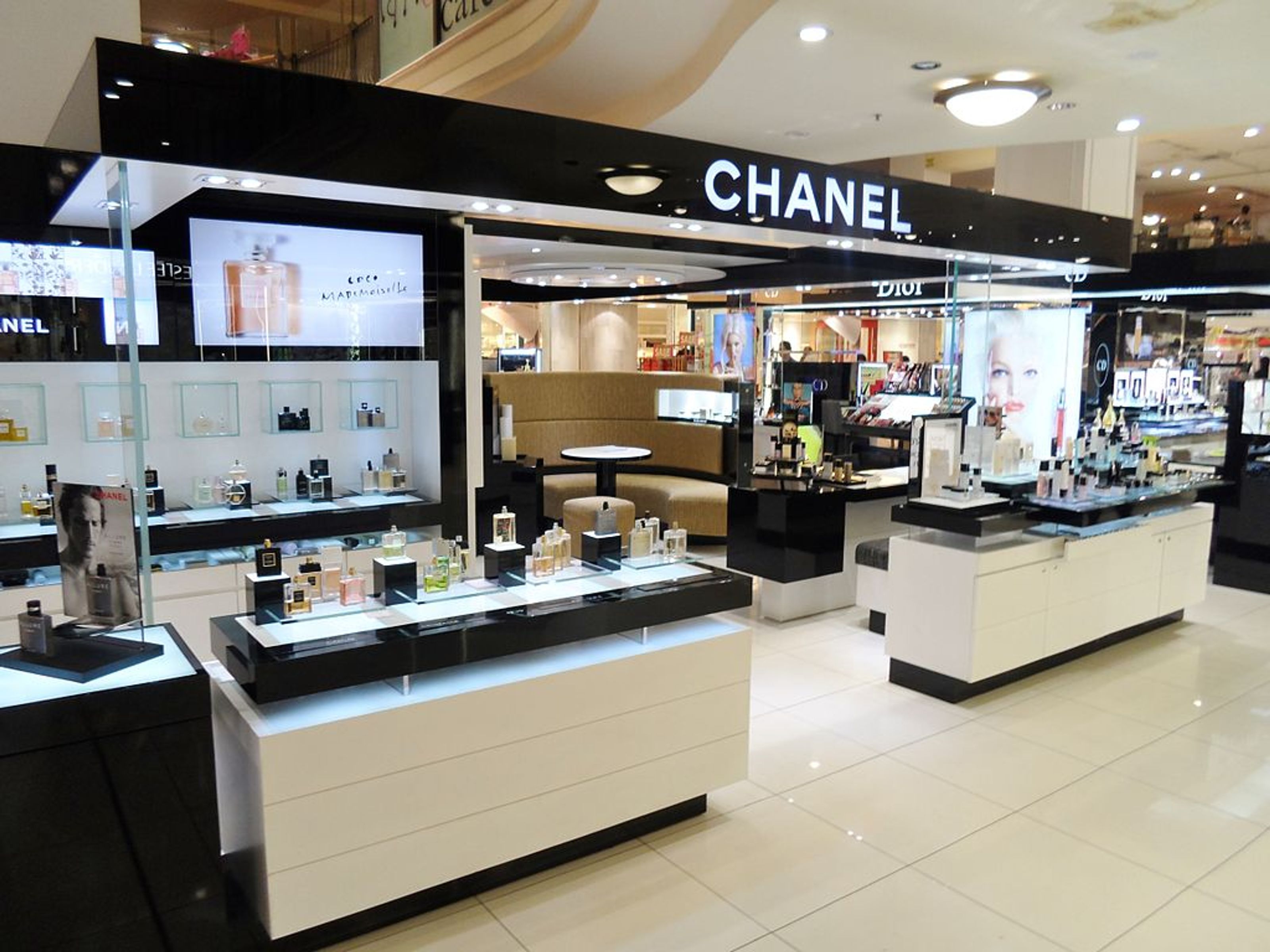 By Wilson da Silva
BOYCOTT, schmoycott. When it comes to buying French products, it seems the widely publicised national anger over French nuclear tests has been more hot air than direct action.
Bureau of Statistics figures show that between 14 June, when President Jacques Chirac of France announced a new series of nuclear tests on colonial atolls in the South-West Pacific, and the megaton-plus blast last week, trade with France did not take much of a hit.
In fact, overall, French imports reached record levels.
Figures show they exceeded $1 billion for the period July- December compared with $865.27 million in the same half of 1994.
Australians bought 65 per cent more French furs, 32 per cent more French luggage and handbags and 12 per cent more French perfume and essential oils.
In September, when Greenpeace led a protest flotilla to Mururoa and the newspapers were full of stories of French gendarmes storming anti-testing vessels, French imports soared 41 per cent to $216.6 million, one of the highest figures on record.
Mr Chirac could be excused for thinking nuclear tests are good for trade.
On the ground floor of the economy, the picture is less clear. It does appear that companies and products readily identifiable as of French origin have seen a slip in sales.
Take French cars. Dealers for the three imported French cars - Peugeot, Citroen and Renault - have all reported a slackening of interest. Peugeot, for example, had hoped to sell 3000 vehicles last year. Demand was so strong before the tests began that this figure probably would have been exceeded if not for Mr Chirac.
"There was a drop-off, no one's denying that," says Mr Glenn Anderson of Regan Motors, Balwyn. "In November, we passed (budget expectations) but it would have been passed in September if it hadn't been for the tests, so we probably lost 10 to 15 per cent.
"We would have had a bumper year if the tests hadn't been on. But we still had a good year."
Mr Robert Monteith of car dealers Citroen Melbourne also reports a minor drop in sales. "It undoubtedly did have an effect but I can't say we've been to hell and back, because we haven't really," he says.
French cars and trucks suffered most in the consumer league, according to the figures. Imports fell by more than 43 per cent ($15.72 million) in the six months to December.
Beverages also suffered, falling 28 per cent ($12.45 million).
Coffee, tea and cocoa fell 35 per cent to $1.6 million and tobacco products fell to almost zero.
Mr Bob Somervaille, director of the French-Australian Chamber of Commerce and Industry, says some members reported a drop of between 25 and 40 per cent in business but once Mr Chirac announced a reduction in the number of tests from eight to six or seven, a lot of the pressure went off.
"As time went by, and people got used to it, the greater effect did diminish."
The figures show that Australians bought more French luxury and commercial goods after the tests were announced.
Commercial imports include organic chemicals (up $18.79 million), pharmaceuticals (up $11.77 million) and telecommunications equipment (up $24.37million).
These were the items that offset whatever effect the boycott call had.
Most anecdotal evidence points to the economic fallout as being minimal.
"It's hard to tell," says Mr Gerald Georges of La Chaumiere restaurant in West Melbourne. "The regular customer seems to be coming without problems . . . we may not be getting that many new customers but I don't think it has been that much of a problem, really."
Mr Monteith suspects French cars bore the brunt because they are so visible, whereas wine and perfume can be used in the privacy of the home.
"People probably aren't going to know that you're wearing French perfume," he says, "but if you drive around a French car it might be an outward sign that you don't care."
Mr Peter Kell, a senior researcher at the Australian Consumer Association, says boycotts are only effective if they are targeted. With French products, it is not always easy to know what is and is not a French import.
"What that shows is that information is everything," he says. "If you don't know what you're buying, you're not going to achieve success. If you look at some of the whitegoods, I don't think many people would be aware that something like Kleenmaid washing machines come from France."
EXCUSE THE FRENCH? QUI
TRADE UP *
Power generation machinery $30.14m
Communications equipment $24.37m
Oils and perfumes $6.62m
Luggage and Handbags $4.07m
Meat and meat products $716,000
Footwear $195,000
TRADE DOWN *
Cars & trucks $15.72m
Beverages $12.45m
Electrical appliances $10.91m
Cameras, watches $4.1m
Coffee, Tea, Cocoa $866,000
Office data processors $409,000
Tobacco products $78,000
*July-December 1995