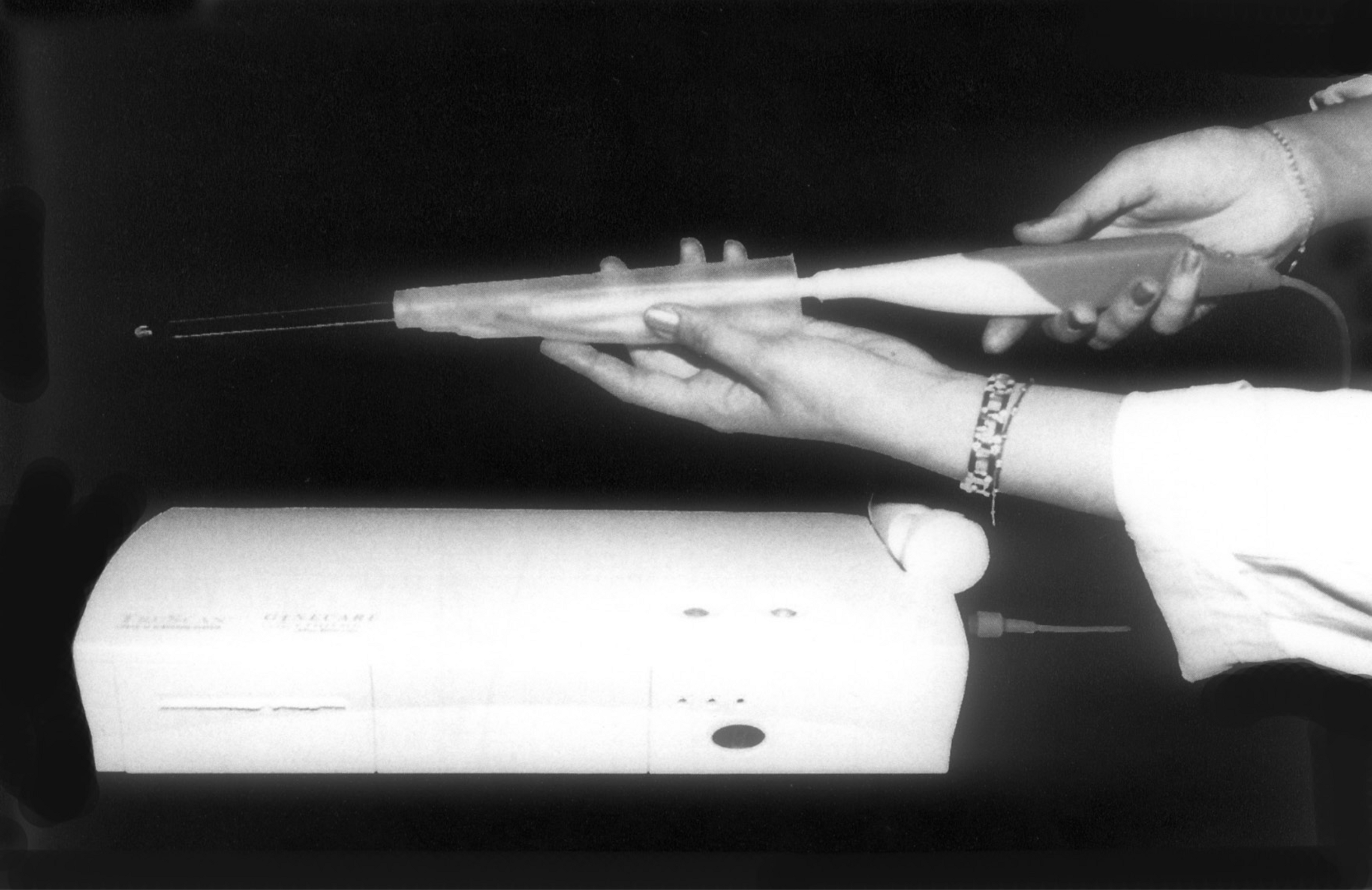 By Wilson da Silva
SYDNEY – Australia's Polartechnics Ltd, founded by university researchers and run by a physicist and a former uranium mining chief, believes it is on to a winner.
The medical instrumentation company, whose shares hit a low of 2¢ Australian (1.4 ¢ U.S.) in 1990, has developed a fast and accurate detector for one of the biggest cancer killers of women – cervical cancer.
And the stock is among the hottest around, changing hands at A$1.50 (US$1.04).
Beckoning is a worldwide market of some 90 million cervical cancer tests conducted every year. Although generating little money, the company is happy about its cash position and has no shortage of investors looking for a piece of the action.
"The cervix is one of the few areas where there is a recognised pre-cancer condition," said executive director Victor Skladnev, a physicist and mathematician who has spent a decade managing research and development.
The company's main focus is the Polarprobe, the brainchild of gynaecologist Dr Bevan Reid and University of Sydney cancer specialist Professor Malcolm Coppleson.
Reid noted in the early 1980s differences in the electrical polarity of human tissue that was either cancerous or in a pre-cancerous stage, and that this could be measured.
The two men later found that abnormal tissue also reacted differently to light, so an optical element was added to the polarity technique which gave the instrument its name.
Backed up by computing power and software designed by Skladnev in 1989, the device sends electrical and light pulses every ten-millionth of a second on to the tissue surface.
The signal is analysed by the onboard computer which recognises 14 types of abnormalities – including the human papilloma virus (which leads to genital warts), metaplasia, cervical intraepithelial neoplasia and cervical cancer.
Cervical cancer is the biggest cancer killer of women in the developing world. Thanks to frequent testing, in rich countries only an average of nine women per 100,000 develop the disease.
It is preventable if treated early but detection is tricky, needing annual pap smears – an uncomfortable test in which a swab of the cervix is taken and tested in a laboratory. It is expensive, less than accurate, relies on human judgment of test results and takes days to complete.
Experts say human error in testing is understandable when one considers that the average cytologist has to visually scan some 10 million cells a day for abnormalities. A single smear has some 300,000 cells of which only five might be abnormal.
Polarprobe, on the other hand, gives an instant result, allowing a gynaecologist to treat the abnormality immediately with a scalpel, laser or freezing probe. Skladnev says the device has a 90 per cent accuracy, compared with 50 to 80 per cent for pap smears, which can vary widely.
"We're not looking to replace the pap smear, we're looking to be an adjunct to the pap," he said. "I think in the general community as medical profession there's a good acceptance that the pap smear needs to have the accuracy improved."
Although now no longer short of cash, Polartechnics did go through a tight squeeze last year when work on the promising device almost came to a halt.
Enter Tony Grey, a former corporate lawyer in Canada and for 20 years the chairman and managing director of Australian gold and uranium miner Pancontinental Mining Ltd.
"The company didn't have sufficient funds to carry on, but fortunately it didn't have any debt," Grey told Reuters.
"But it hadn't been able to operate on an active basis for about 18 months. The company's well-funded now."
Grey bought a 20 per cent stake in the company and organised a rights issue to shareholders, raising A$3.1 million (US$2.16 million). Polartechnics has since spent a fifth of this and is preparing to bring its major product to market.
Clinical trials required for the U.S. market under Food and Drug Administration supervision will start next year at five U.S. clinics.