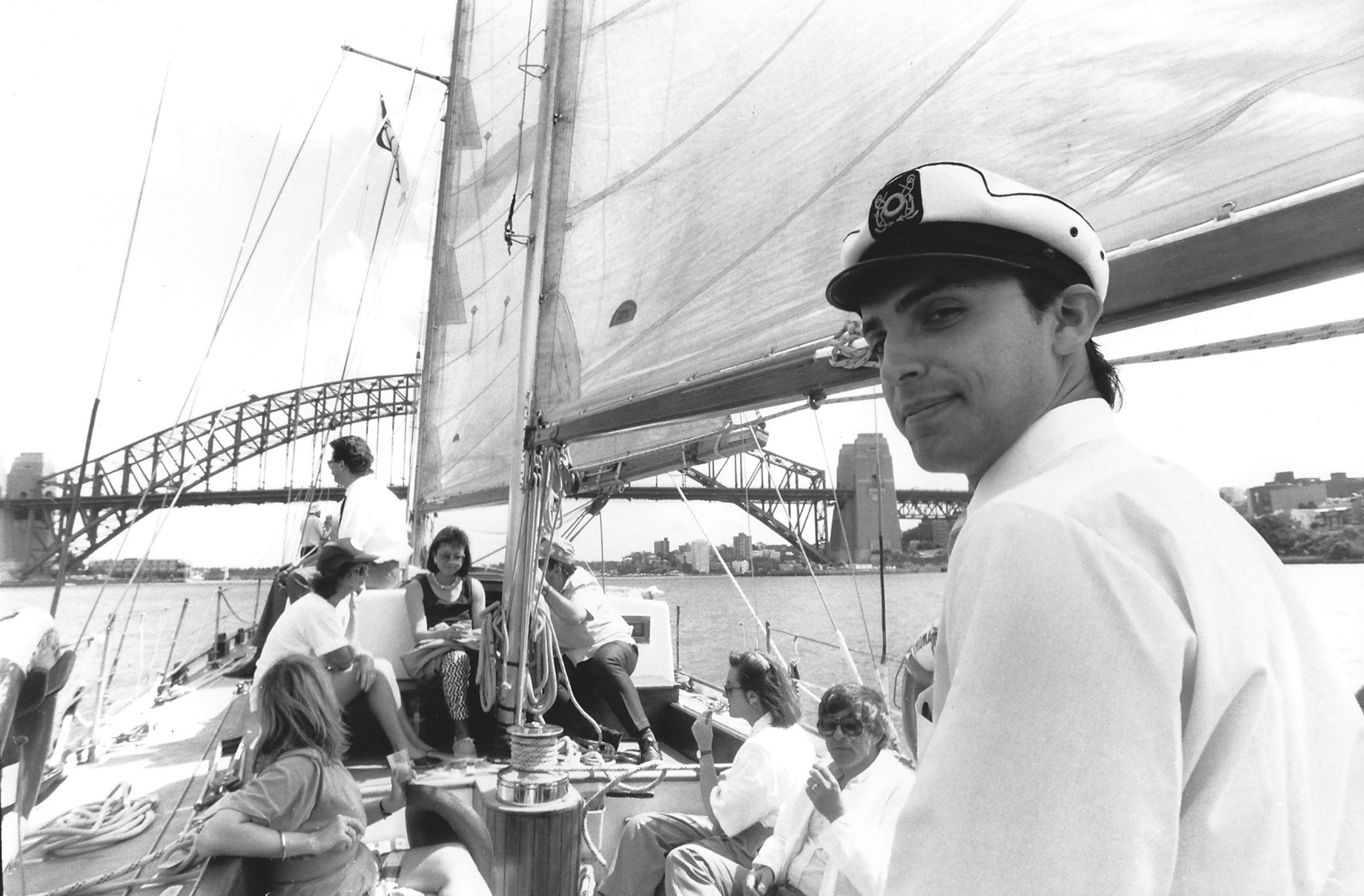 WILSON da SILVA
THE OCEAN Youth Club of Australia has an English Tall Ship and three experienced crewmen ready to take young people out to sea, but is having a hard time filling its berths.
"It's crazy, you know," said Nick Houslander. "Here you've got a wonderful harbour, brilliant weather and a ship that's underused. In Britain we've got the most terrible weather a lot of the time, yet we manage to have eight large ketches solidly booked just about all year round."
Nick, a 21-year-old Londoner, is second mate on the Sir Thomas Sopwith, a 22-metre ketch on loan to the Ocean Youth Club of Australia (OYCA). The club, a non-profit organisation, believes that sailing on voyages brings youth together and better develops their responsibility, interdependence and self-reliance.
The UK company, which has lent the ketch free for 12 months, is prepared to sell it to the club over a three-year period. To afford it, though, the club will have to fill its 14 berths for 40 weeks of this year - and convince the Federal Government that it ought not pay the 50 per cent sales tax.
The club has 500 members, many in the 15 to 25 age group who can qualify for voyages. Mostly, voyages are about two weeks' long, sailing Sydney to Coffs Harbour or Eden, and cost sail cadets, as they are called, $50 a day.
"We believe privileged kids should be mixing with under-privileged kids, and vice versa," said Mr Don Gillies, one of the club's directors. "This can only benefit their understanding that all people, deep down, are essentially the same."
He said company sponsorship was being sought so the club would be able to take on voyages those youths who could not afford the fee. But right now the club is concentrating on attracting attention and, hopefully, more interested youth.