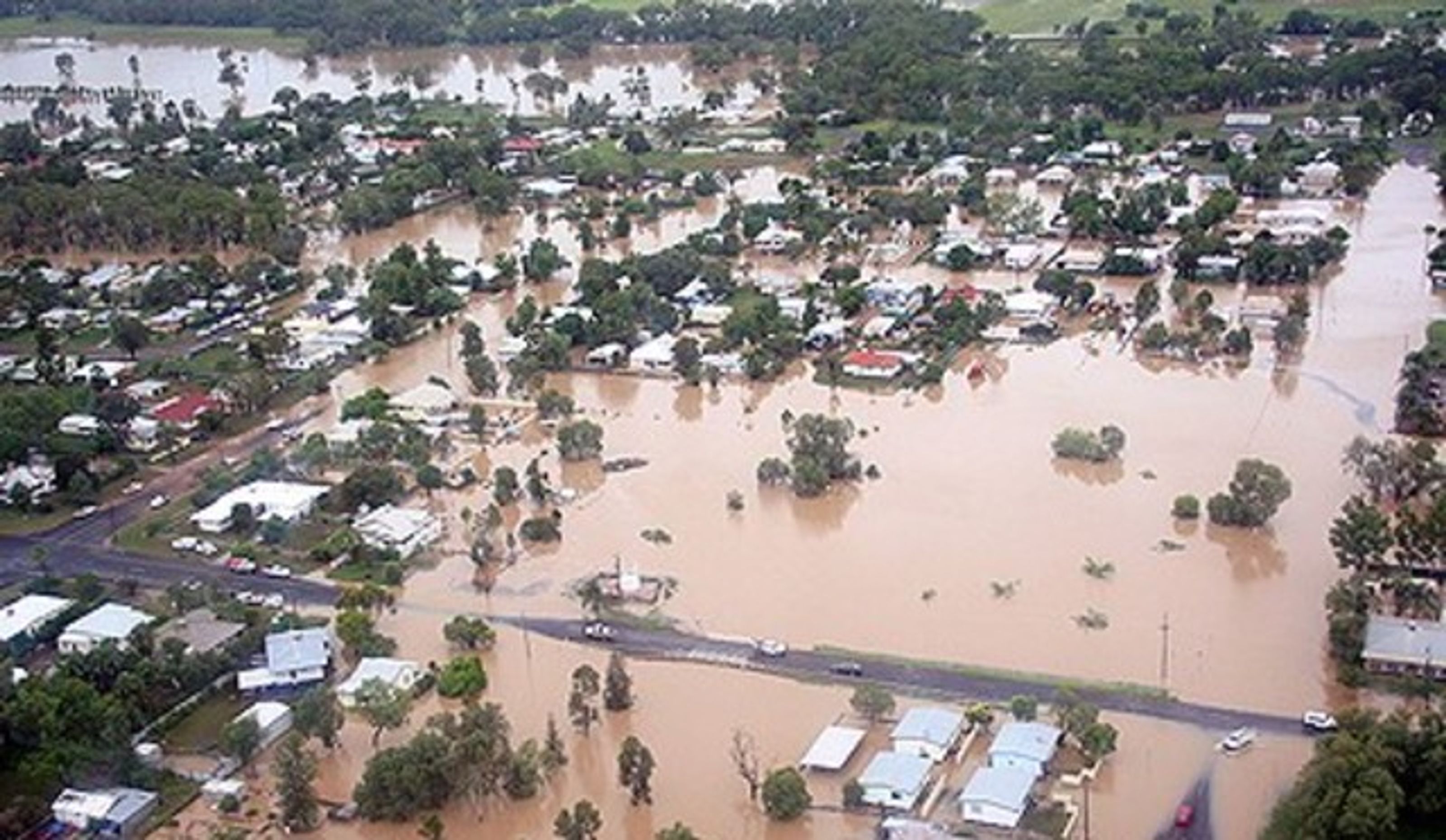 By Wilson da Silva
CUNNAMULLA, Australia – Army helicopters evacuated two Australian outback towns on Tuesday as the worst floods in 100 years surged downstream, sweeping away cars, houses and hastily erected barricades.
Police said four people died in the floods, which rescue officials describe as possibly the worst natural disaster in Australia since Cyclone Tracy devastated the northern city of Darwin in 1974, killing over 50 people.
All but 200 of the 2,500 residents of Nyngan were ferried to dry land after floodwater from the Bogan River burst through a levee of sandbags built over the past week and swamped the northern New South Wales town in a matter of hours.
A hundred people, including children and pregnant women, were flown out of the Queensland cattle town of Cunnamulla by helicopter and two Hercules aircraft.
The remainder of the population of 1,700 is nervously watching levees, reinforced with sandbags, put to the test by muddy waters that have inundated houses on the edge of the town and spilled across huge areas of farmland.
"The crisis in not over until tomorrow," said 56-year-old former sheep shearer Roy Allen. "You've still got 30 foot (nine metres) of water coming this way." Shops have nailed mattresses to their doors to keep out the water and only bars and the police station remained open.
Around one third of Queensland has been under water and rescue officials estimate over 1 million square km (400,000 square miles) is affected by the floods, twice the area of France.
For 35 minutes out of Cunnamulla, travellers in light planes could see little but water stretching to the horizon. Isolated farms lie marooned or under water, cattle stand shoulder to shoulder on tiny patches of high ground and it is hard to believe the area is normally an arid, dusty plain.
"There are all sorts of critters in the logs and trees," said an air force pilot. "The problem with swimming is there are a lot of snakes lurking about too."
Owners of outlying properties had to be rescued from their roofs by boat and helicopter, he said.
The heavy rain of the past three weeks has stopped. Rescuers worked on Tuesday under blue skies and in the high temperatures that typify weather in this flat land, which was suffering an eight-year drought until this month's unseasonal downpour.
The forecast is for continued dry weather and officials are now concentrating their efforts on preventing floods further downstream on the flooded rivers.
The New South Wales towns of Forbes, from which 90 people have been evacuated, and Condobolin are preparing for the worst as a floodwater surge passes down the Lachlan River.
Many of the 4,000 inhabitants of Queensland's Charleville, declared an official disaster area, have returned to what remains of their town after two days of floods.
The same waters that now threaten Cunnamulla, 100 km (60 miles) south on the Warrego River, upturned cars, ripped apart roads, twisted railway lines and washed houses off their foundations in Charleville.
A female resident said only five of the townspeople had flood insurance. One elderly man was rescued after being trapped, with his cat, for three days atop a wardrobe.
Queensland Premier Wayne Goss said comparisons between the area and a war zone were quite appropriate, adding he feared some towns would never be rebuilt after the devastation.
Army Captain Ron Bossink said: "The water came up very suddenly here because there were people huddled around with no clothes, no shoes and no bedding when we arrived."