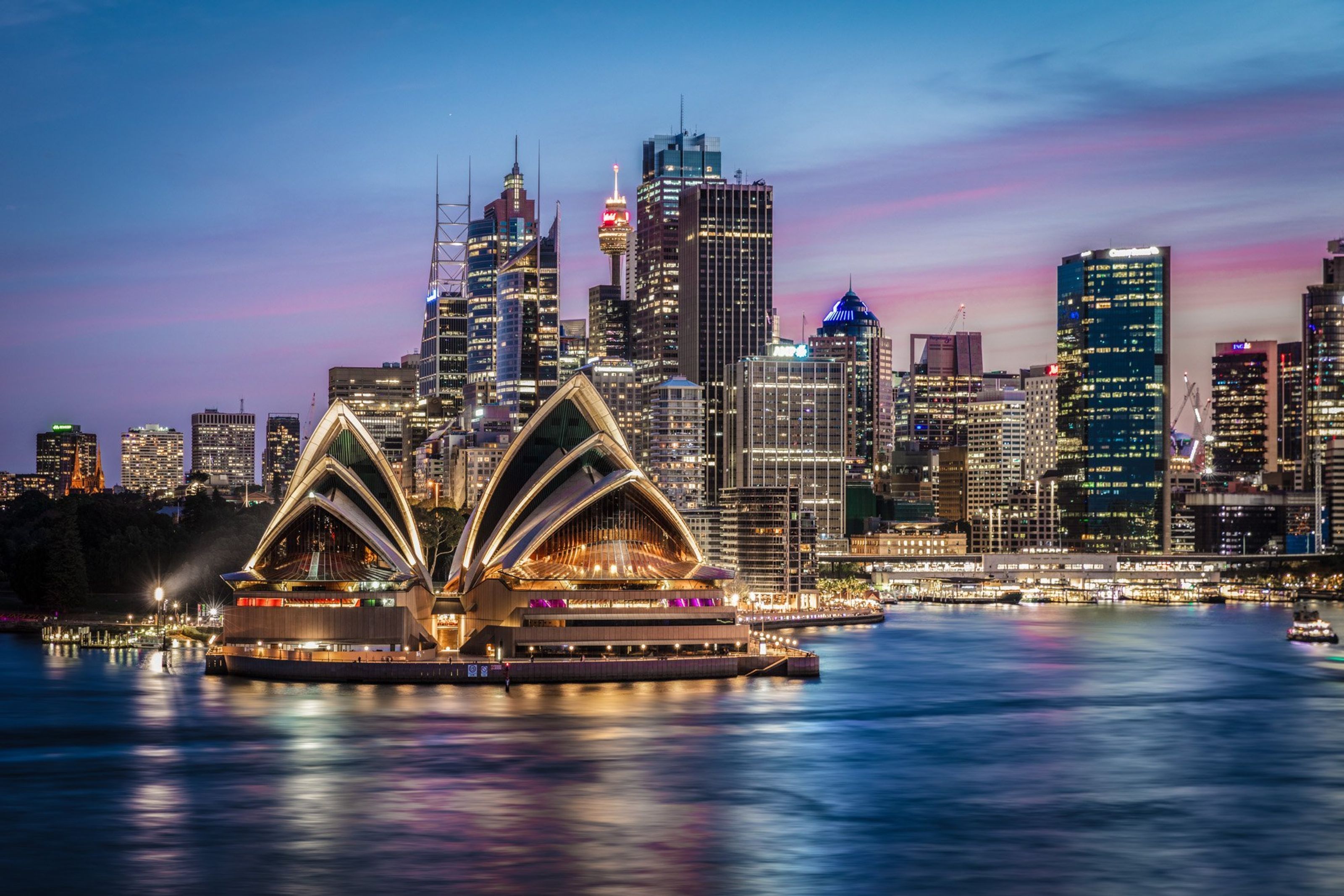 By Wilson da Silva
SYDNEY – Two-thirds of its trade is with Asia, it runs bigger trade surpluses than most "Asian Tigers" and its economy is almost as big as all the ASEAN nations combined.
Many people, both in Australia and Asia, would be surprised to hear this description of Australia.
To them the island continent is a Euro-centric economic backwater out of place in the dynamism of Asia. But things are changing. The Lucky Country is now determined to make its mark in the world's fastest growing region.
"We are Asianising," said Richard Braddock, head of economics at Macquarie University. "We are, in trade and investment, an Asian country, but only recently has this been accompanied by a gradual cultural realisation."
Australia has changed since the days when it was a resource and agriculturally rich nation hiding behind tariff walls. By the late 1970s Australia had become what Prime Minister Paul Keating called "an industrial museum".
"Over the last decade we have radically reformed," Keating told a July 20 manufacturers' conference in Melbourne.
Now nine of Australia's 10 largest markets are in Asia and the Pacific. Exports of services and manufactured goods "have tripled over the last decade.
"Last year for the first time we exported more manufactured products than rural products," Keating said.
In speech after speech since gaining office in December from predecessor Bob Hawke, Keating has been evangelic about Australia's Asian identity, forcing the issue onto the front pages and prompting debate about the nation's cultural psyche.
He has been joined by businessmen, unionists, academics and economists who stress Australia's economic future is in Asia.
But in part they are stating the obvious. Although surveys show Australians still consider themselves culturally distinct from Asia, Australia has for the past few years -- almost without realising it -- become a big-time Asian player.
Australian-built ferries take passengers up the Pearl River to Guangdong in China, Australian-made cellular telephones are assembled in Thailand for the Asian market and Singaporeans snack on tonnes of Australian muesli bars a year.
Australia's economy, as measured by gross domestic product (GDP), was US$294.40 billion in 1990, only slightly smaller than the combined GDP of US$312.58 billion for the Association of Southeast Asian Nations, according to Australia's Department of Foreign Affairs and Trade.
Asia accounts for 67 per cent of Australia's external trade. Its traditional markets of Western Europe and North America represent only 13 and eight per cent respectively.
Japan is Australia's biggest market. Trade between Asia's industrial giant and Australia totalled US$18.05 billion in 1991, with Australia racking up a US$4.6 billion surplus. In contrast, the United States runs a US$40 billion trade deficit with Tokyo.
Exports to Hong Kong soared 45 per cent in 1991 to A$1.9 billion (US$1.4 billion), and 250 Australian companies operate there. The territory is Australia's biggest source of migrants.
Much of this Asian activity has occurred in the past decade as local companies pushed into Asia while the Australian economy globalised.
Global exports overall have boomed to US$40 billion in 1991, a 42 per cent jump on 1987, and the balance of trade with the world has been in surplus for the past two years, reaching US$3.12 billion in the same year.
Government officials say Australia runs a stronger goods trading balance than other economies like Singapore, South Korea, Thailand and Malaysia.
Multinationals are taking note. E.I. Du Pont De Nemours & Co Inc of the United States decided this year to move production of X-ray photographic products and chemicals for supply to southeast Asia from its Shimuzu plant in Japan to Sydney.
Deputy managing director Ian Dennis said higher wage costs and lower productivity at its Japanese plant had prompted the switch to Australia, which was now very efficient.
What Australia does have is an Asian identity problem. If Australia's population were Asian rather than mostly European, the country – the region's third biggest economy behind Japan and China – would be seen as an Asian economic heavyweight.
The problem also exists in Australia, where perceptions are only now catching up with the economic reality.
Australians now swamp Thai eateries; thousands are studying Japanese and Indonesian and three-fifths of the two million who travel overseas each year now visit Asia and the Pacific.
Immigration from Asia has also helped change Australian attitudes. About 40 per cent of new immigrants come from Asia. Settlers of Asian origin have almost tripled since 1981 to 716,000, or 4.1 per cent of the population.