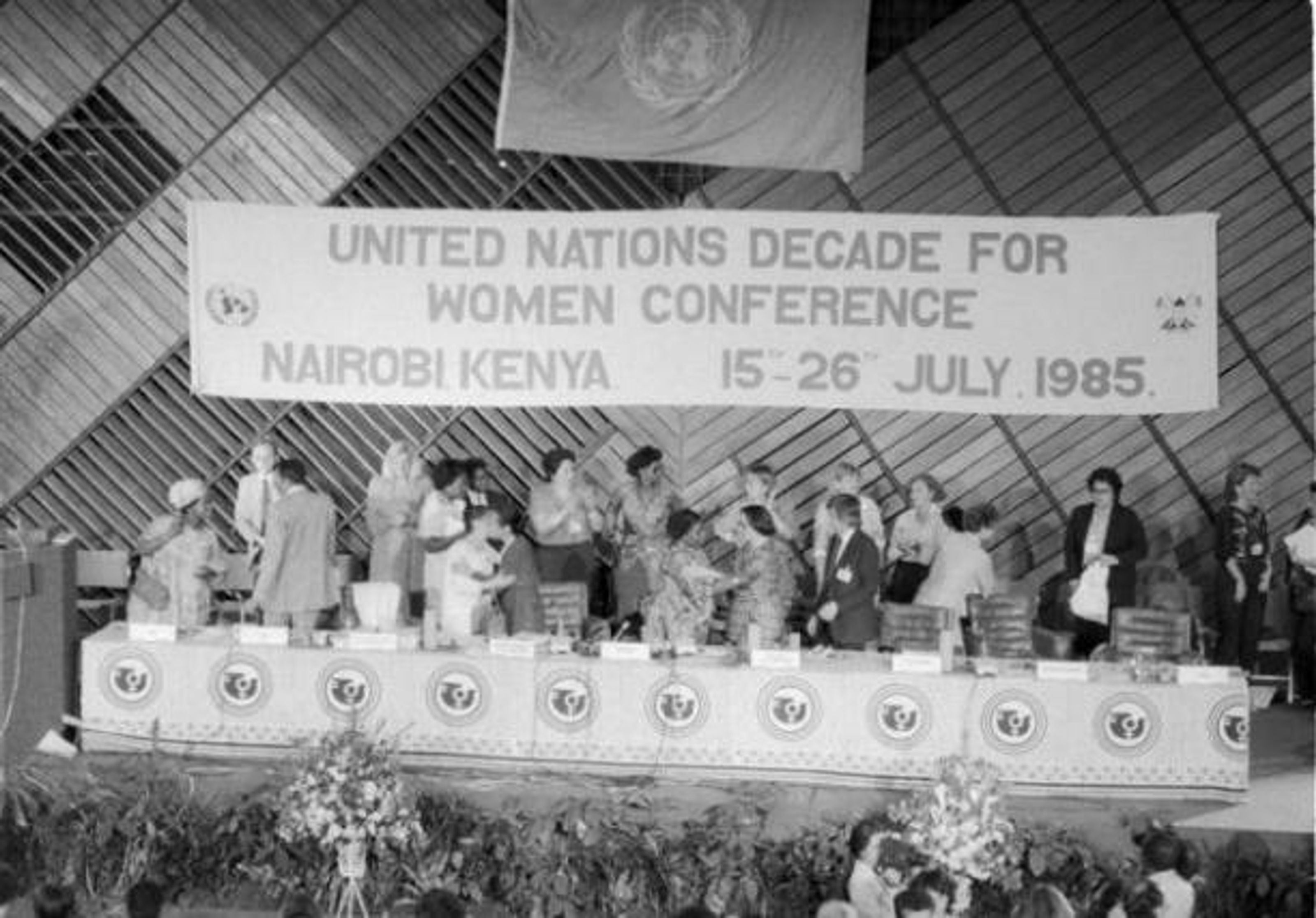 By Wilson da Silva
GRASS-ROOTS women's groups have attacked China for restricting access to a United Nations conference in Beijing later this year, and some groups are calling for a boycott of Beijing in favor of a rival conference in Sydney.
Non-governmental organisations (NGOs) attending a preparatory meeting at the UN this week were incensed by China's denial of accreditation to almost 500 grass-roots groups hoping to influence the UN's Fourth World Conference on Women, to be held in September.
China added to suspicions this week by announcing that the parallel meeting of non-governmental organisations was being shifted from a sports centre near the UN conference site to a tourist resort 47 kilometres north of Beijing. It said "structural problems" with the centre made it unsafe.
"This is what is called crowd control. No doubt about it," said Tricia Caswell, executive director of the Australian Conservation Foundation, which last month hosted a national women's conference in Melbourne as a precursor to the Beijing meeting. "It does seem incredibly unnecessary, and it does divide the NGOs and the formal delegations. They are, I would say, trying to restrict that interaction and therefore any conflict that might arise about directions."
The conference, whose hosting is seen as a diplomatic coup for Beijing, has been mired in bickering between official delegations and NGO groups at recent preparatory meetings, with accusations of poor drafting and bad chairmanship. Some of the disquiet centres on China, not generally seen as a champion of women's rights, which is behind the exclusion of NGOs such as lesbian organisations and women's groups from Taiwan and Tibet.
"There has been mounting concern about people being stopped from going," said Priscilla Todd of the Women's Electoral Lobby in Melbourne. She said she would be contacting women's groups in Europe, Japan and the US to seek more information about the exclusions and the change of venue.
"They do not explain why these structural flaws have been discovered so late in the piece, although the conference has been in planning for several years. Obviously, there's a lot of people speaking out about this," she said.
Kathy Townsend, an official of the Federal Government's Office for the Status of Women who led Australia's delegation to the UN meeting this week, said official participants were also worried by China's recent moves. "We've called on the conference to look again at the accreditation procedure," she said.
But some groups in particular Tibetan and Taiwanese groups are calling for a boycott of the Beijing meeting and for banned NGOs to hold an "open" conference in Sydney. Organisers of the proposed alternative conference could not be contacted today.
The Beijing gathering follows a 1985 conference in Nairobi, and its goal is to advance the position of women throughout the world, focusing on issues like family planning, economic opportunity and violence against women.