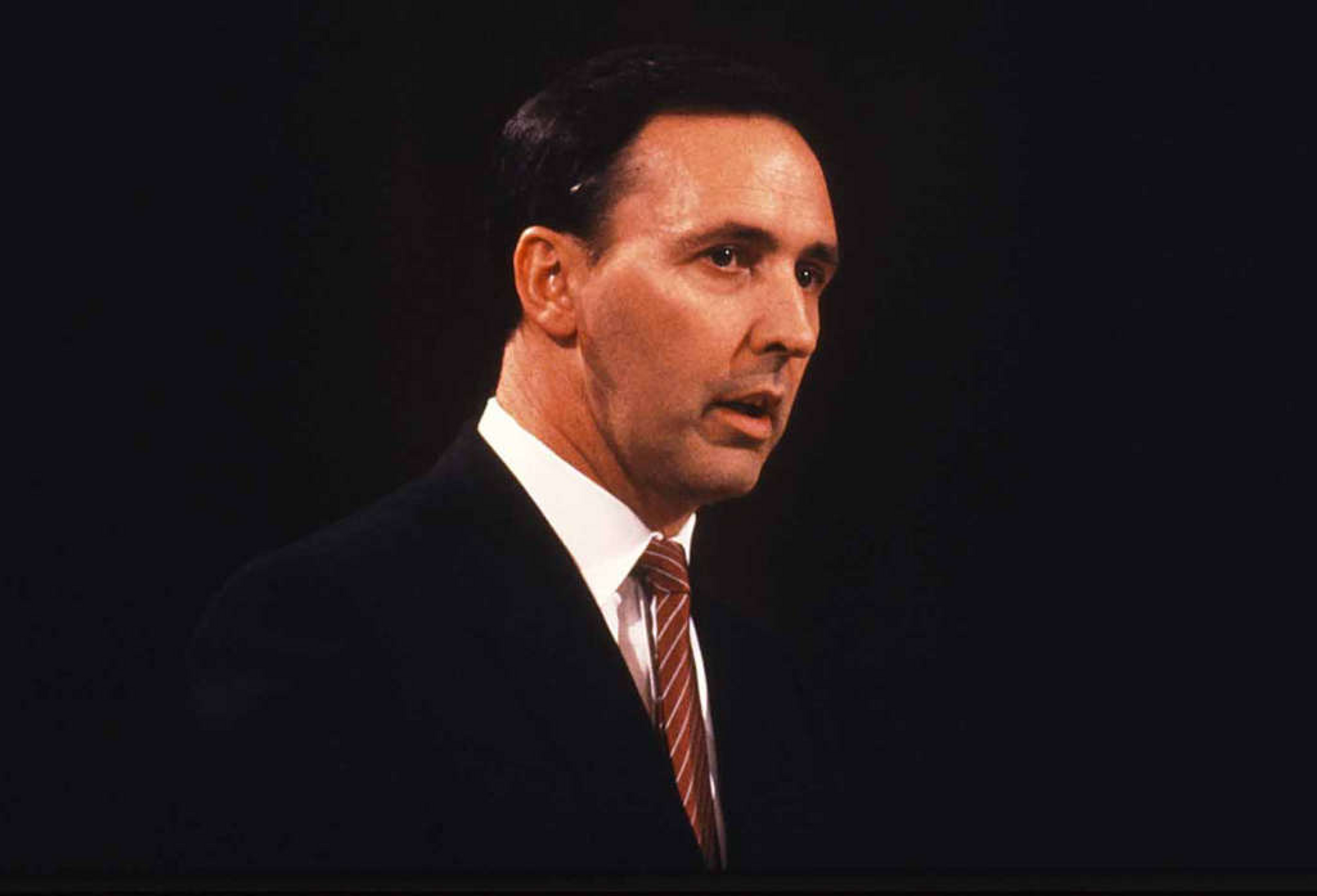 By Wilson da Silva
SYDNEY – Prime Minister Paul Keating on Wednesday claimed a historic victory as Australia's parliament passed contentious laws recognising for the first time in two centuries aboriginal land ownership prior to white settlement.
"We should take this legislation to be a victory for all Australians and the Australian nation, because it is a profound event," Keating told parliament, sparking a standing ovation from government benches.
Keating staked his reputation on passing the new native title bill by year's end, claiming the legislation would be the start of reconciliation between white and black Australia. Aboriginal leader Noel Pearson heralded the passage of the bill as "the most important first step in the process of reconciliation" with Australia's 300,000 Aborigines.
Newspaper editorials and commentators around the country said the new law was a moral and just victory for black and white Australians and would stand as a monument to Keating.
"Finally, and painfully, Australia started to come to terms with its indigenous people...," wrote Geoffrey Barker in The Age newspaper in Melbourne. "The legislation itself will stand as a monument to the Keating government that steered it into law."
The bill becomes law on January 1.
But opposition politicians who bitterly opposed the native title bill and who sought to filibuster it into extinction, called its passage a disaster.
"You have set out to divide this nation for your own political ends. You've sold out everybody else," conservative coalition leader John Hewson told the parliament.
After a record 60 hours of debate in the Senate or upper house the legislation, with more than 200 amendments, was finally approved by just four votes at midnight on Tuesday.
Senate sittings were extended from last week to force the long-running debate to a conclusion.
The 238-clause bill was then passed by the lower house early on Wednesday.
The bill codifies a 1992 High Court ruling and guarantees existing titles but requires miners and some other leaseholders to negotiate with Aborigines before seeking land development.
"It should mark a new spirit of faith and optimism in Australia that something of this complexity can be in fact be mastered and agreed," Keating told the parliament.
It was a victory for Aborigines, who last year won a long court battle to overturn the untested legal principle that because they were nomadic, the country was empty when white settlers arrived, and all land could be rightfully claimed.
The high court ruling, named Mabo after a plaintiff, established the principle of native title, granting some rights to Aborigines over large tracts of land that are state-owned. The bill was drawn up after months of negotiations with Aborigines, miners, farmers and industry groups. But corporate Australia is still unhappy with the complex legislation.
Dick Wells of the Australian Petroleum Exploration Association criticised the bill as flawed. He said it would "compromise the pre-existing rights of petroleum explorers onshore to renew their permits without the requirement to negotiate with native title claimants".
The Australian Mining Industry Council criticised the law, but said it was workable.
"It is the industry leaders, who make the investment decisions in Australia, not the prime minister ... all Australians, including Aborigines, will be the losers from this ill-conceived legislation," said council executive director Lachlan McIntosh.
Only three percent of Australia's 300,000 Aborigines are thought to qualify for claims, but aboriginal groups say it paves the way for a historic reconciliation between whites and blacks after 200 years of at times brutal colonisation.