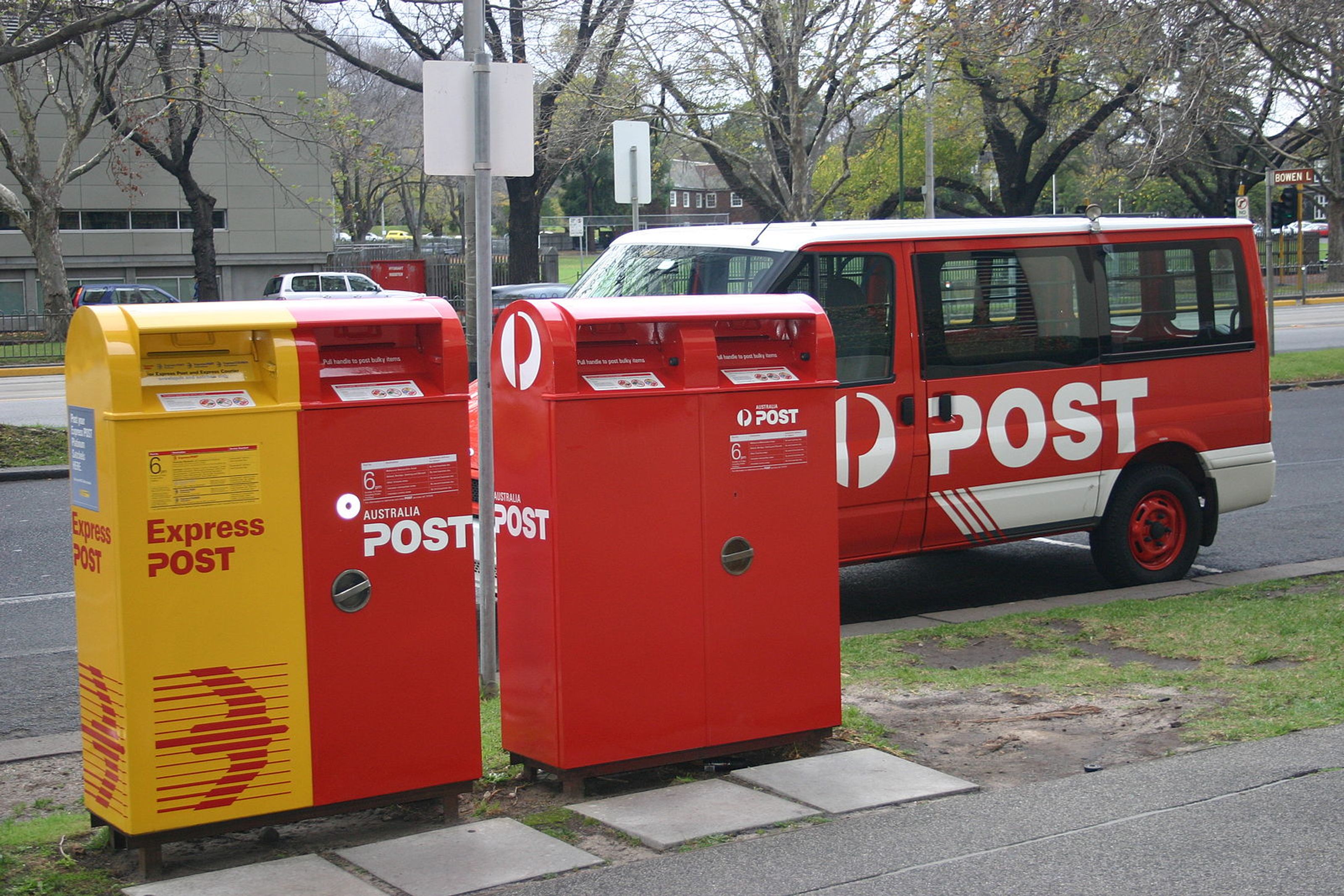 By Wilson da Silva
IN THE age of fax machines, couriers, parcel companies, modems, the Internet and electronic mail, how can Australia Post hope to survive? By becoming a "communications department store".
Or so it hopes. Facing an onslaught of competition from the information superhighway and aggressive local and foreign parcel companies, Australia Post has been working feverishly over the past few years to re-invent itself.
It has built up a retail consumer culture in its post offices, revitalised its parcel service and spent millions of dollars trying to get a toehold on the information superhighway.
Most of the changes have occurred behind the scenes. But lately it has spread to the humble post office: the sultry look, glacial service and pen-pushing bureaucracy is being replaced by department store decor, bar-code scanners and smiling assistants.
They are called "Postshops", and there are 400 of the outlets already, where post packs and other traditional items join greeting cards and stationery on display bins outside the counter.
It has also established postal centres for businesses, designed to concentrate on its corporate customers.
"It's a lot more pleasant now to go into a post office than it was 10 years ago," said Mr David Exel, manager of retail operations.
Since it metamorphosed from a government commission into the Australian Postal Corporation in 1989, Australia Post has undergone marked changes. Whereas five years ago mail centres sorted 1300 letters an hour by hand, a $50 million development program brought in new machinery that sorts 30, 000 letters an hour.
Industrial disputes have fallen from 1.5 work hours per employee to just under eight minutes. Productivity has been rising annually, hitting a high of 6.8 per cent last year.
A $70 million on-line electronic over-the-counter transactions system known as EPOS (electronic point of sale) was developed by Australia Post and is now considered a world leader. It is being marketed by the post office in partnership with the technology company Unisys, and has already been adopted in France, Germany and Scandinavian countries. Both the US and Italy are studying it.
Australia Post runs Australia's largest bill paying and banking operation, processing an annual 150 million third- party transactions such as gas bills, almost three times the number five years ago.
Last week, Treasurer Ralph Willis launched the latest frontline: giroPost. An online electronic banking system, it allows the customers of seven participating banks and one building society to open accounts, deposit and withdraw cash, pay loans or credit card bills and check their account balances, all at the post office.
The service will be available in 2100 post offices this year, and more than 3000 by 1997.
It is on its extensive network of 4000 full-service outlets that Australia Post is undergoing a facelift. Rather than see them as a cost burden, Australia Post has turned them into the country's largest retail network, leaping into the vacuum left by more than 500 bank branch closings in the past two years.
"We have the largest network in Australia by far, and within a few years it will be absolutely unique," said Mr Exel.
Workers have taken to the new approach, according to Ms Laura Hibe, postal manager at the newest Postshop in the Quayside shopping centre in Frankston. The shop's staff of 16 women serve up to 2000 customers a day. They even answer the phone after 5 pm, as Ms Hibe did for 'The Sunday Age'.
While the information superhighway has cut some personal mail traffic, total postage use has continued to grow at 3 and 4 per cent a year for the past five years.
But Australia Post has not been content to sit on this gradual growth; it has also gone to war on the digital front too, with products like its electronic document interchange service EDIPost.
This allows a mail-order firm or a telephone company to send its billing and statement information via computer to a postal centre and Australia Post then delivers it to the customer.
On top of it all, a year ago the Federal Government removed Australia Post's monopoly over every postal service except articles weighing under 250 grams. This has opened the floodgates to competition.
Australia Post is also looking at using its network to trial innovative products, or capture new retail sales. It is preparing to launch Book About, a series of locally published children's books aimed at developing literacy. Coded according to literacy level from pre-school to adolescence, they will begin selling at post offices in August.
Executives say they are pleased with results of the modernisation program so far. The company has been making an annual before tax profit of $287.1 million and has a Triple-A credit rating.
WHAT'S NEW AT THE POST OFFICE
Banking: Commonwealth, Citibank, (and soon) Advance, Metway, Bendigo, Adelaide, Challenge, and the Home Building Society.
FaxPost: Letters are faxed overseas by Australia Post which the foreign post office delivers it in person.
EDIPost: (electronic document interchange): documents such as bills are sent via computer modem to Australia Post which sorts them electronically and has them printed out at the nearest postal centre to the addressee, and delivered in person.
Merchadise: Greeting cards, postcards, book about children's literacy book series, travel picture books, stationery.