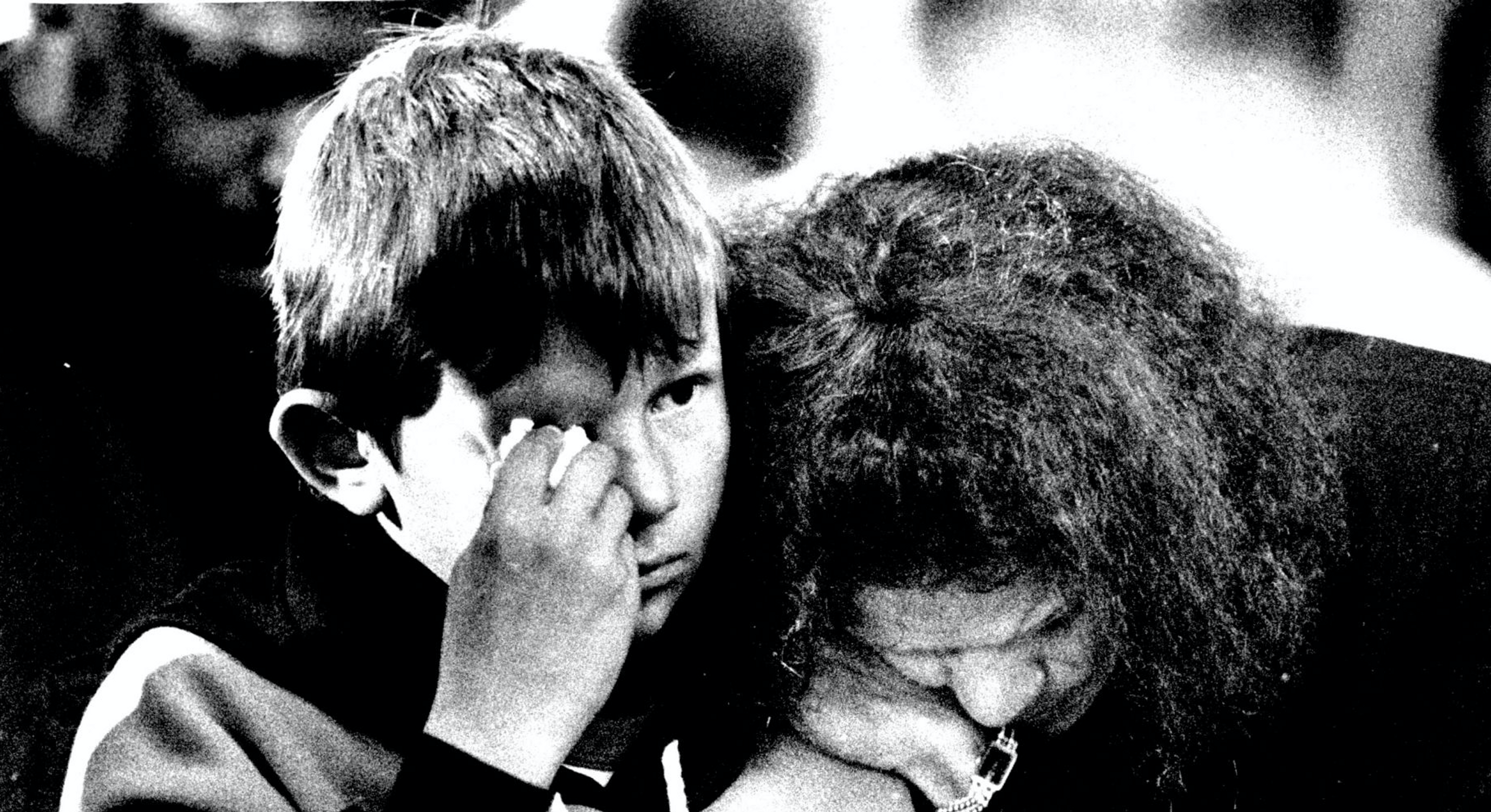 By Wilson da Silva
CANBERRA – Eight Australian paramilitary police who burst into the bedroom of an innocent Aborigine and shot him dead two years ago should be charged for the killing, an inquiry has found.
An official report into the shooting released on Friday said the Sydney-based police, members of the elite Special Weapons Operations Squad (SWOS), changed their account of the incident to place blame on their victim.
TD "Police had no legal right to be in his home at all, much less to point a loaded and cocked shotgun at him," Royal Commissioner Hal Wootten said of David Gundy, the 32-year-old Aborigine killed by the squad in April 1989.
SWOS officers say they were searching for another man, also an Aborigine, suspected of shooting two policemen a few days earlier, and that Gundy struggled with the officers.
The inquiry, part of a four-year investigation into some 100 deaths of Aborigines in police custody, recommends criminal charges against the police, and that Gundy's family receive compensation.
Gundy's nine-year-old son was in the house at the time of the raid. Wootten said police made no attempt to comfort the boy, drove him without explanation to his uncle's home and on the way there he heard of his father's death over the radio.
Wootten said police "obtained invalid search warrants by the making of patently untrue statements", and that the warrants were a "subterfuge which they hoped would improve their legal right to break into a number of premises".
"The killing of this man was followed by an assassination of his character" by the police, Wootten said.
Gundy's shooting caused an uproar and Aborigines, already incensed by the more than 100 deaths of indigenous people in police lock-ups since 1980, accused SWOS of breeding trained killers.
The killing was one of many incidents in the past two years which have tarred the image of Sydney's police and undermined public trust.
In February last year 135 heavily-armed officers stormed 10 Aboriginal homes in an inner-city Sydney suburb, wielding sledgehammers and iron bars to smash down doors.
Eight Aborigines were arrested on minor charges after the raid, which Australia's Human Rights Commission labelled an act of racist violence.
In June of that year, 14 members of another crack unit, the Tactical Response Group, shot 24-year-old
Darren Brennan in the face during an early morning raid on his house.
Police said they raided the house to search for weapons and stolen police identification, and said he also struggled with them when they broke into his room, a claim he denies.
A royal commission in July 1990 admonished the force for arresting retired police superintendent Harry Blackburn in mid-1989. He was accused of 25 vicious rapes and paraded before the news media by his triumphant former colleagues.
Charges were dropped three months later after prosecutors acknowledged Blackburn had a different blood group to the attacker, and also had alibis for some of the incidents.
Aborigines account for around 20 per cent of deaths in police custody since 1980 but represent only 1.5 per cent of Australia's 17 million population.