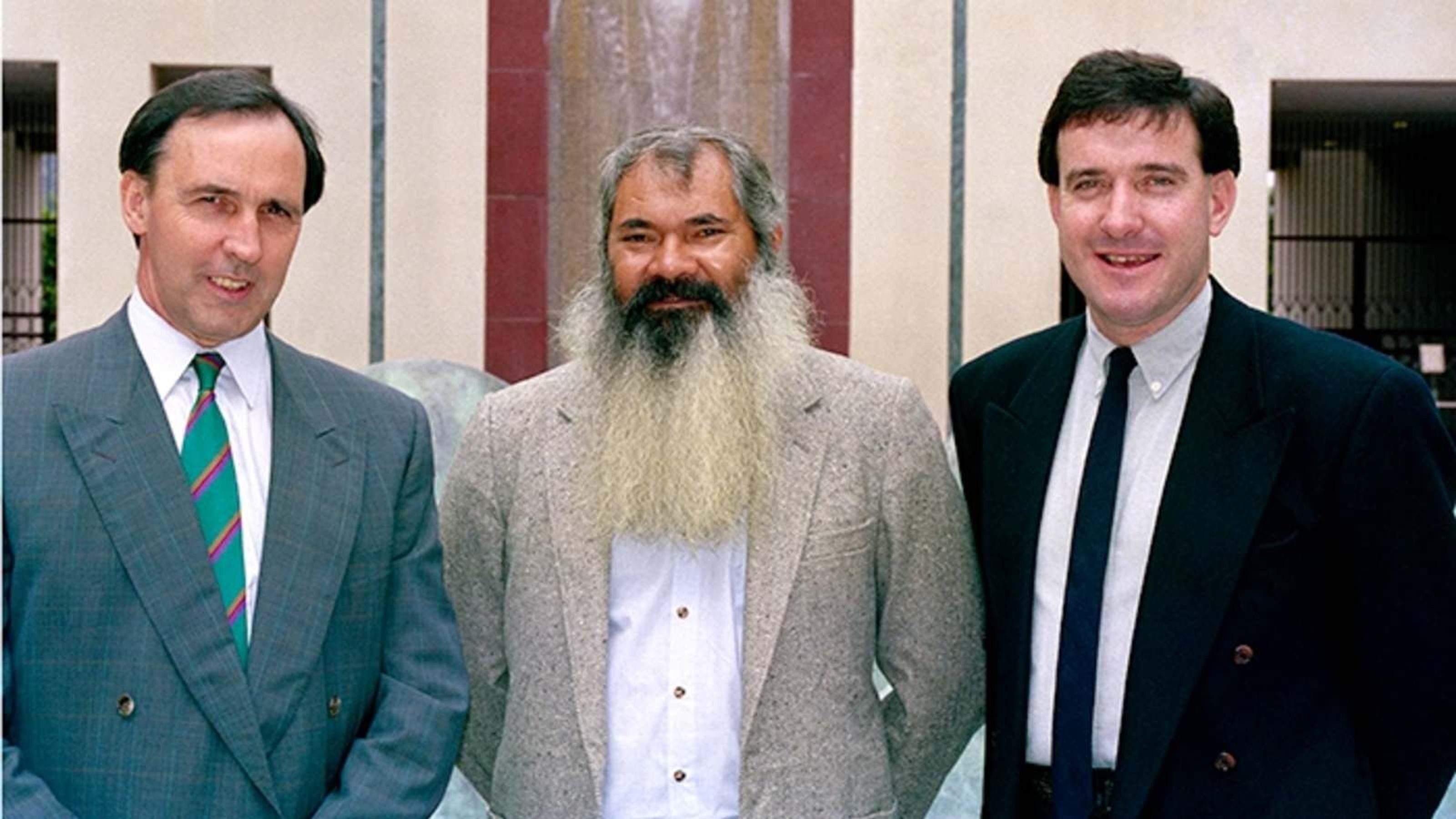 By Wilson da Silva
SYDNEY – Australian Prime Minister Paul Keating, racing to pass contentious aboriginal land ownership laws through a hostile parliament before the end of the year, threw down the gauntlet on Tuesday and forced a vote.
Keating secured support for the native title legislation from minor party Greens and Democrats in the Senate where his Labor government is in a minority. He then moved to declare the bill urgent, requiring a prompt vote.
The vote in the Senate, or upper house, is expected around 1300 GMT.
Keating has staked his reputation on passing the bill before year's end and sittings of the upper house were extended from last week to force the debate to a head.
"This has been the longest continuing problem that Australia has faced for 200 years, recognising that indigenous people, that native people, had the right to their own soil," Keating told reporters after finally securing the support of minor parties.
"I was told that the scaremongers would prevail – we've all heard them, the people who talked about Australians losing their backyards (to aboriginal land claims).
"The passage of this legislation will demonstrate that this generation of Australians will not buy that sort of bigotry or that brand of politics."
Keating's procedural move forces the Senate to debate the last 178 of the bill's 238 clauses in seven hours.
The Senate has so far spent 60 hours debating the bill, which codifies a High Court ruling and guarantees existing titles. It also requires miners and some other leaseholders to negotiate with traditional aboriginal owners before seeking development.
Aborigines last year won a long court battle to overturn the untested legal principle that because Aborigines were nomadic, the country was empty when white settlers arrived two centuries ago and all land could be rightfully claimed.
The High Court ruling established the principle of native title, granting some rights to Aborigines over large tracts of land that are state-owned.
But miners and farmers, most of whom operate leases on land that may now be owned by Aborigines, had threatened to freeze investment and had been pressing parliament for complex changes.
"This is a day of shame for the Australian parliament, a day of shame that will haunt Mr Keating right through to the next election," said conservative opposition leader John Hewson.
A frustrated Keating on Monday threatened to keep extending parliamentary sessions until the bill was passed.
"If we have to sit here until Christmas Eve and come back on Boxing Day and keep going we will, because we're going to see the Senate vote upon this bill," he said.