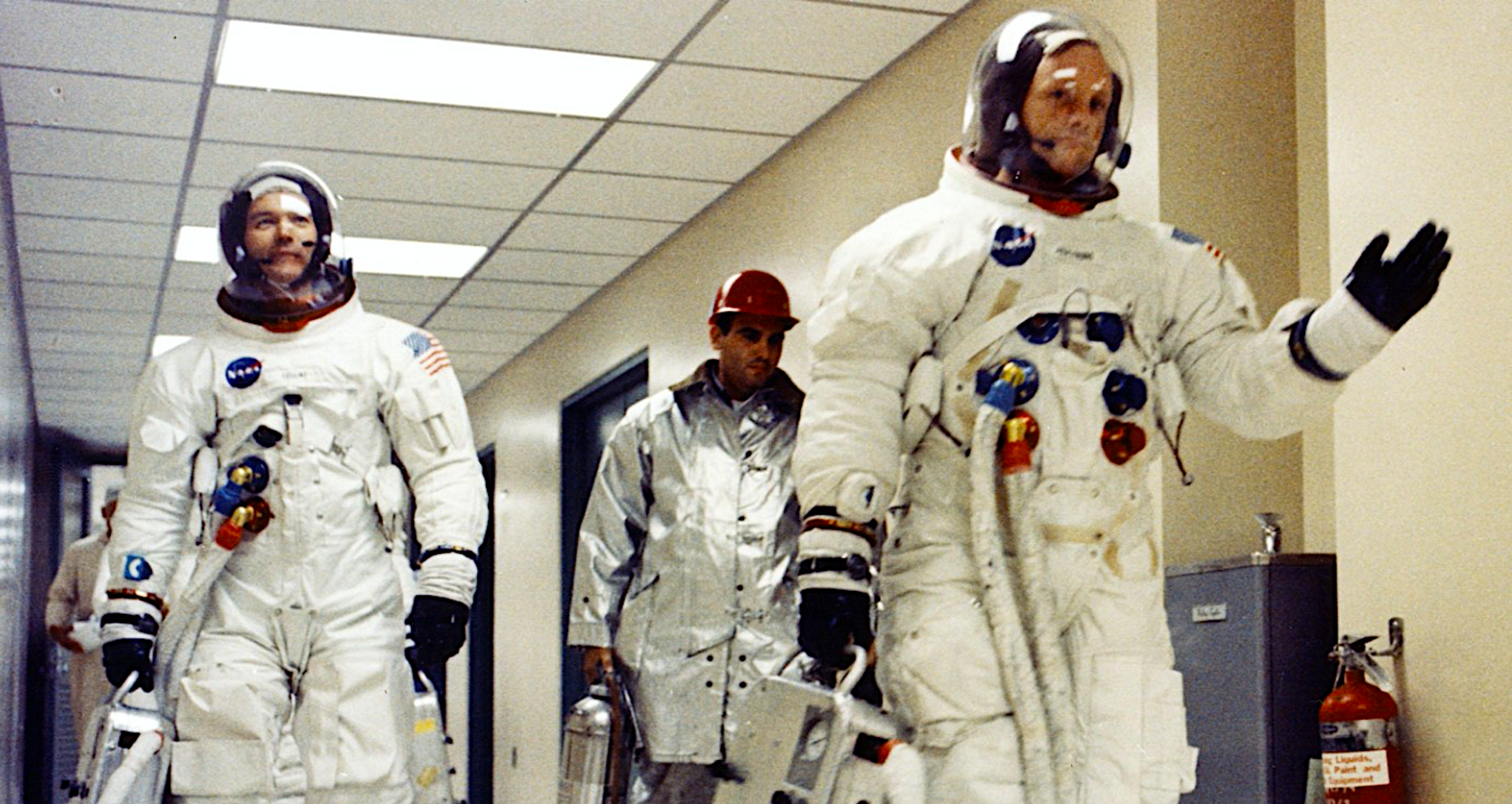 There's so much we can achieve, if we just put our minds to it.
By Wilson da Silva
WHAT DO YOU ask a man who walked on the Moon 42 years ago, and has never been able to live it down? All because he happened to be the first human being to set foot on another world?
This is the thought that had me brooding as I nursed a glass of red wine and peered across the vast hall of men and women in business attire who shuffled to and fro, anxious to enter the Parkside Ballroom at the Sydney Convention Centre in Darling Harbour, where Neil Armstrong would be making one of his few public orations.
The 81-year-old space veteran had come to Australia to mark the 125th anniversary of CPA Australia, the professional accounting association. He has a soft spot for accountants: his father, Stephen, had worked all his life as a county auditor for the state government in Ohio.
Armstrong told the awestruck assembled crowd that, as a young man, he had an aptitude for mathematics, graduated in aeronautical engineering and became a test pilot (and eventually an astronaut). Both professions, he said, rely on maths: "In my case: calculus, differential equations and linear algebra. In your case, arithmetic ... but mathematics nevertheless," he quipped, to delighted laughter.
He was a surprisingly sprightly, lively and very engaging speaker. I say 'surprisingly' given his widespread reputation as a recluse, so I had expected a more halting performance. But he mesmerised the room – partly, no doubt, due to his exalted place in history – but also because he could really spin a tale, and carry you with him.
Speaking for more than an hour, the former commander of the history-making Apollo 11 mission recounted his long preparation for the mission, recalling the moment when his three-man crew hurtled free of Earth's gravity at "more than 10 times the speed of a rifle bullet".
"You see city lights on the African coast and notice lightning flashes illuminating thunderheads, like neon mushrooms far below you," he said. "You can see Australia off to the right and Japan off to the left, and all of a sudden, you can see the entire circle – the whole planet Earth, kind of a gigantic blue medicine ball covered with white lacy clouds, and it's floating slowly away from you into the inky black sky."
They knew they were on a mission into the "vast and endless sea above the surface of the Earth" that was dangerous, could fail, and from which they might never return. "We understood the substantial risks, we were willing to accept them because we believed that our goal was a worthy goal."
He relived the moment he set foot on the lunar surface in July 1969, giving a dramatic account of manoeuvering the Eagle module manually over car-sized boulders, past a 30-metre-wide crater and setting it down in a clear patch with only minutes of fuel to spare.
The former astronaut argued in favour of a permanent base on the Moon for scientific research, similar to stations now in Antarctica. He spoke in support of the manned exploration of Mars – although he warned this was "too difficult and too expensive with the technology we have available" today, so new techniques need to be developed. And this can be done with a return to the Moon.
Ultimately, he said, doing something unprecedented was a matter of 'risk management'. You need to understand it, plan for it, and design and innovate your way to the goal with new ideas, engineering – and trust. "There were 400,000 people involved in getting us to the Moon, and we trusted our lives to many of them every day."
But he's convinced the seemingly impossible can be achieved. "When President Kennedy committed us to go to the Moon, we had eight and a half years to go and a cumulative total of 20 minutes in space," he said "We hadn't even done an orbit yet."
One woman, who as a young school student was punished for misbehaviour on that fateful July day by being sent outside – where she listened enviously as her gobsmacked classmates watched the Moon landing – told how she had cried at missing the historic telecast.
Armstrong gave her a hug; he'd missed it too, he told her.
It seems hard to believe that we, as a species, once achieved such greatness, and did so with such men of valour and quiet modesty at the helm – and then let it all slide. And while I didn't get to ask Armstrong a question, I did leave energised and inspired.
Anything is possible if you put your mind to it. I know, because a man who walked on the Moon told me so.