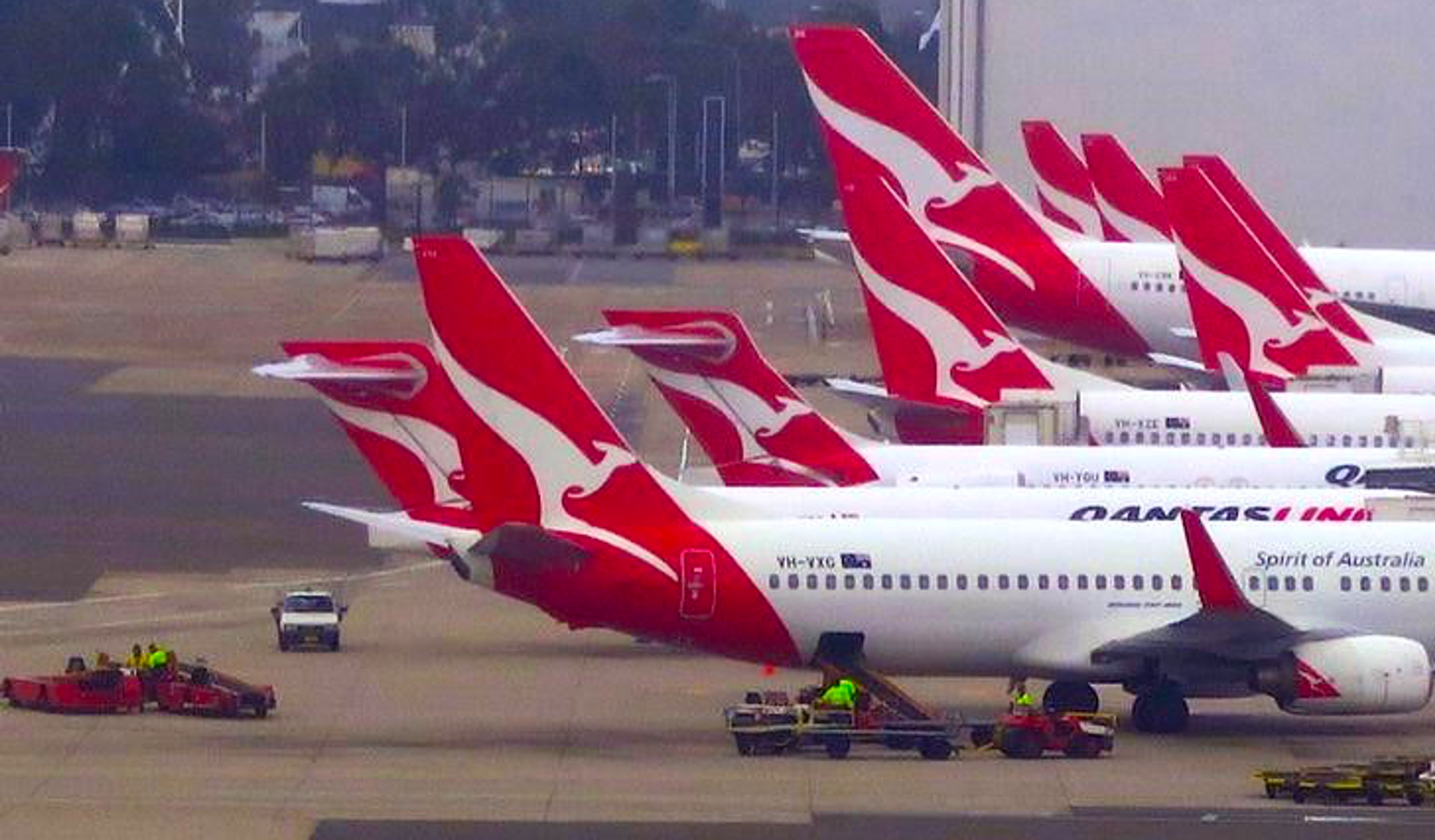 By Wilson da Silva
SYDNEY – Australia's international flag carrier Qantas Airways faces a major shake-up ahead of its privatisation after an efficiency review released on Monday recommended 1,835 job cuts and other savings.
"The Qantas group can currently be counted among the top 10 airlines in the world," Qantas chief executive John Ward said.
"The simple truth is that we must continue to improve our productivity by five per cent per year to retain this position," he said in a statement to the staff.
British Airways in December won the right to buy 25 per cent of the government-owned airline for A$665 million (US$450 million).
The rest, to be sold in Australia's biggest stock float, is valued by industry analysts at A$1.9 billion (US$1.29 billion).
The 900-page review of the airline, dubbed "the flying kangaroo" because of the distinctive red logo on the tail of its planes, began in October after Qantas' acquisition of the state-owned domestic carrier Australian Airlines Ltd.
The review identified savings of A$158 million (US$107 million) over the next two years, with three-fifths of the cuts occurring before June.
Shedding staff would save A$95 million (US$64 million), while the rest would come from non-labour cuts, Qantas said. Management numbers would be slashed by 30 per cent and the general workforce by seven per cent.
Qantas said no action would be taken until labour unions had studied the report.
Qantas and Australian Airlines combined employ about 27,000 but only 21,000 jobs were under review.
Excluded from the review were Qantas' overseas and freight operations, travel agencies and resorts. Qantas and Australian slashed some 5,000 jobs in the year to June 1992.
Redundancy packages will be offered but if too few workers volunteer, forced retrenchments will begin in March.
Most cuts would take place by the end of 1994 and attract a one-time implementation cost of A$65 million (US$44 million), but reap net annualised savings of A$70 million (US$47 million).
"Everybody's just absorbing the content (of the report), trying to figure out how it affects them," said one Qantas executive. "We're just waiting on fate."
Peter Abrams, acting secretary of the Federated Clerks Union, said the union would study the report before determining if Qantas was justified in cutting 500 clerical jobs.
The review follows controversy when weekend newspapers reported that Tourism Minister Alan Griffiths favoured a name change for Qantas, the world's second-oldest airline which began in 1915 as the Queensland and Northern Territory Aerial Service.
Qantas operates 31 Boeing 747s, 20 767s, six 727s, 26 737s and four Airbus A300s.
British Airways beat out rival Singapore Airlines which had sought 20 per cent of Qantas in the trade sale of the airline.
As part of the deal, Canberra will inject A$1.35 billion (US$914 million) to retire Qantas' debt, which now stands at about A$6.4 billion (US$4.3 billion).