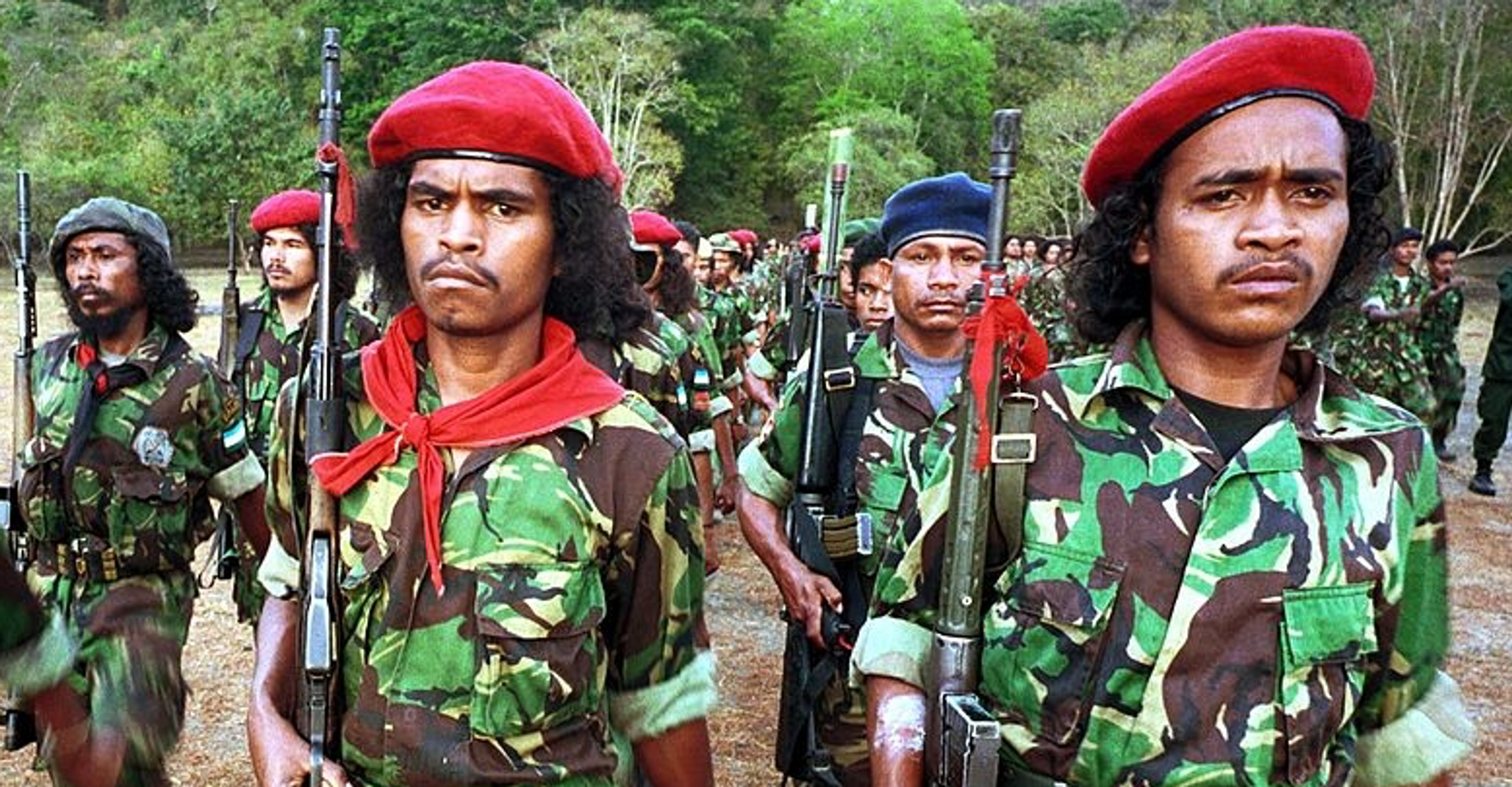 By Wilson da Silva
SYDNEY – Rebels in East Timor have been locked in battle for the past two weeks with Indonesian troops who have launched a major offensive to capture rebel leader Xanana Gusmão, rebel sources in Australia said on Tuesday.
Fretilin and the Timorese Democratic Union (UDT) rebel groups said their clandestine networks had in the last week reported intense battles, which Fretilin said had now moved to the Viqueque and Baucau regions of the island.
Fretilin organiser Alfredo Ferreira said that in a major battle in the Same region last week, seven guerrillas and 20 Indonesian soldiers were killed. The battle took place in the Aiburbur Laran jungles near Mount Cablaque, he said.
"It's a very big offensive. These operations are progressing now," he said from the northern Australian city of Darwin, 650 km (400 miles) southeast of East Timor.
"The Indonesians are trying to encircle them and push them toward the centre of Timor. It is arid there and living conditions are very difficult," Ferreira said by telephone.
Indonesia invaded East Timor in 1975 after Portugal abandoned it to a civil war. Jakarta annexed it the following year in a move not recognised by the United Nations, and rebels have been sporadically fighting Indonesian troops since.
Last November, Indonesian troops opened fire on mourners at a cemetery in Dili, the East Timor capital. Witnesses said up to 180 people died, while an Indonesian commission put the toll at 50 dead and 90 missing.
In audiotapes recorded in July and other contacts filtering out of the former Portuguese colony, Gusmão appealed to the 15,000 Timorese in Australia and Portugal for more money, said UDT's Gonçalo Pinto from Darwin.
Gusmão said in the tapes that he needed to equip another 1,000 guerrillas ahead of the dry season offensive by Indonesia, which he had been expecting, Pinto said. That offensive now appears to have started, rebels said.
Gusmão is the leader of Falantil, the armed branch of an umbrella group that includes Fretilin, UDT and three other Timorese political groups.
The rebel officials said Indonesian troops were attempting to quash the Timorese rebels ahead of the September 1-6 summit in Jakarta of the Non-Aligned Movement, to be attended by 104 mostly Third World member nations.