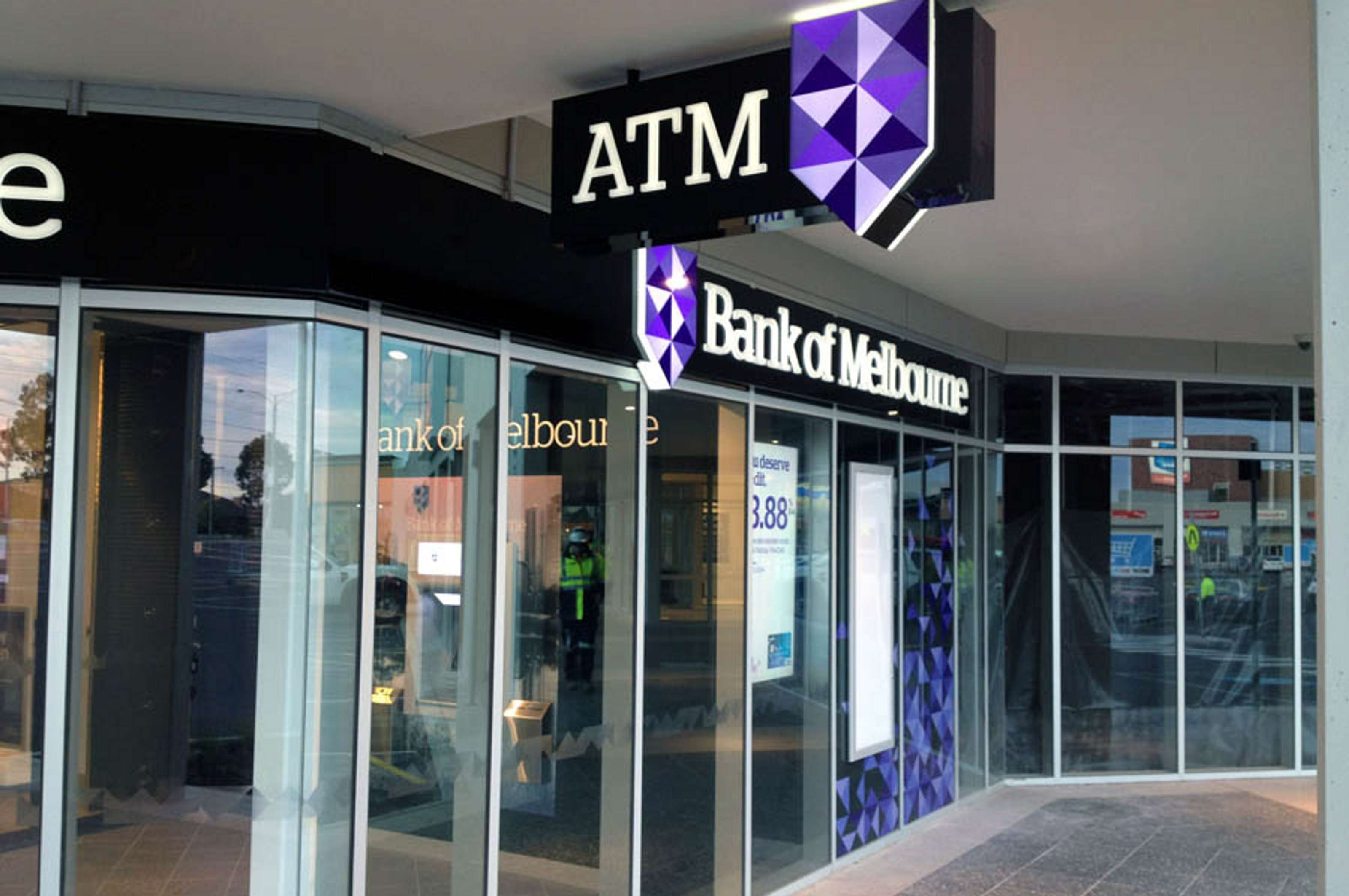 By Wilson da Silva
THE sharemarket has been buzzing with talk of a shake-out in the ownership of Australia's regional banks. But talk to the banks, and not only do you get told there's no fire behind the smoke, they look at you as if to say: "Smoke? What smoke?"
Take the Bank of Melbourne, the hottest little regional banking property around. It is billed by analysts and traders alike as the bank most desirable. Even some of the Big Four banks agree.
Yet, ask chief executive and managing director Mr David Airey about talks of mergers, acquisitions or joint ventures with the Big Four banks or the larger regionals, and you get variations on a theme: "The Bank of Melbourne continues to review its strategic positioning . . . The Bank of Melbourne continues to review all of its options."
TD Nothing happening, right? But industry analysts tell another story: "It's hard to say when it will happen but when it does, it will all happen in a rush," said banking analyst Mr Michael Pulman of James Capel Australia, one of the many to tip 1995 as the year of the regional banking shake-out.
"Somebody will take over something, and then everyone else will be dead scared of getting left out," Mr Pulman said.
Analysts say Australia's bigger banks are on the prowl. With some of the Big Four holding coffers full of lazy capital, and with the larger regional banks hankering for growth, the stage is set. The only question is, which bank will make the first move.
The takeover talk has been on the boil since 15 March when the Federal Government and the Reserve Bank announced they would permit acquired banks to continue trading under their established brand names after a takeover by larger institutions.
The news sent the stocks of some regional banks soaring, with favored target Bank of Melbourne hitting a 10-month high of $5.31.
Rumors are rife. Sydney-based Advance Bank, which has a three per cent stake in Bank of Melbourne, is supposedly planning a tilt at its Victorian rival. Metway Bank in Queensland is named as a possible target for Advance, the country's second-largest regional bank.
Advance, the most profitable of the regionals and one of the most ambitious, declines to comment on the speculation, but does admit it is maintaining a "watching brief" on regional banks.
Meanwhile, two state-owned banks are due to come on the market, either through a sale offer or flotation: the Bank of South Australia, commonly known as BankSA, and BankWest in Western Australia. BankSA has a strong presence in its home state, with assets of $7.5 billion, while BankWest is larger but more parochially minded, holding assets of $9.6 billion.
Some of the speculation is based on an extrapolation of bank balance sheets of the Big Four: ANZ, Commonwealth, National Australia and Westpac. But in reality, only Westpac and National Australia are in the mood for acquisitions.