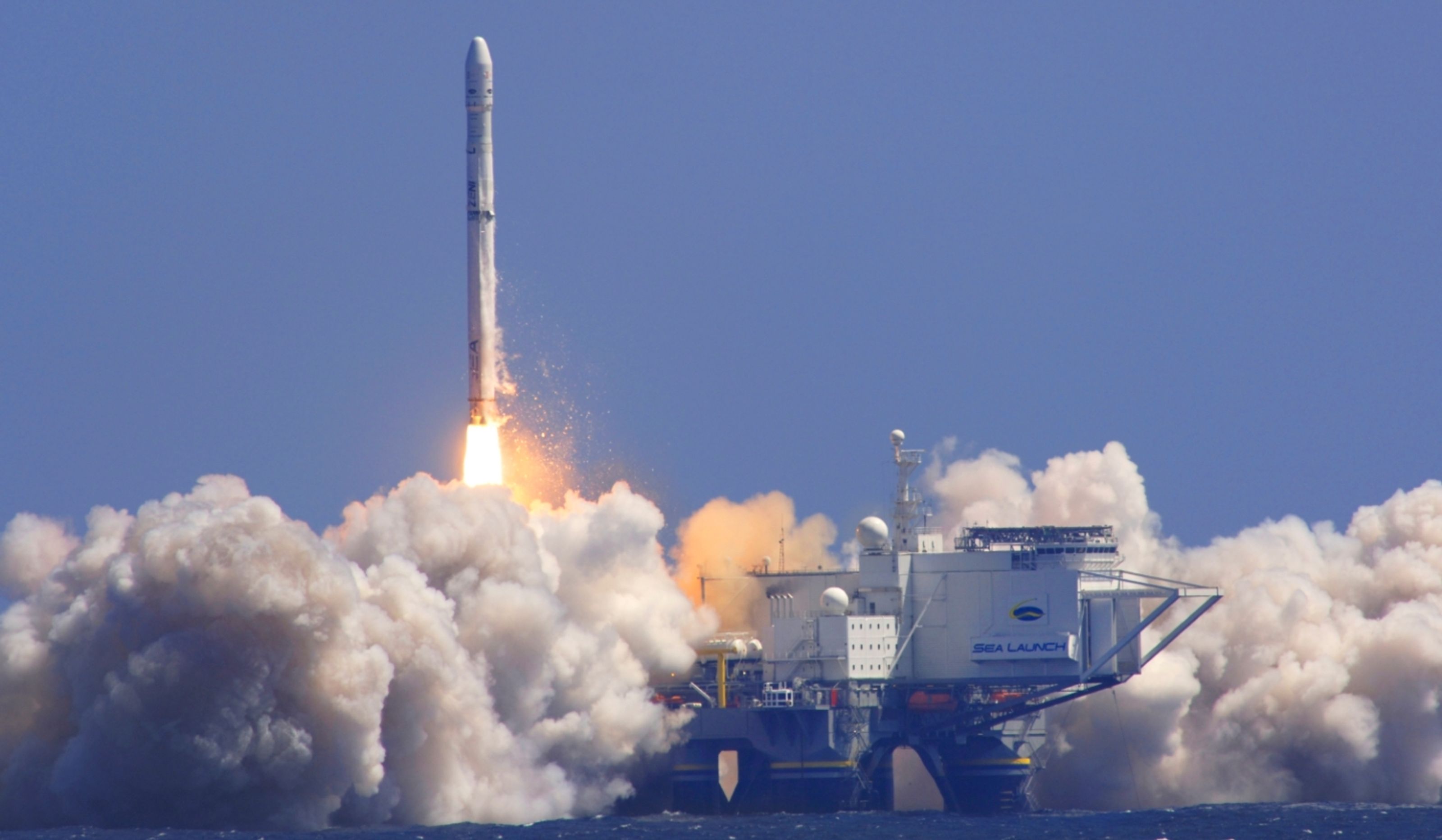 The outback. Dusty red roads, shimmering salt flats and the dry, searing heat ... It's only fitting that Australia's latest efforts to buy into the space business are to begin here, in the old Woomera rocket range where Australia become the third nation to put a satellite into space from its own soil.
By Wilson da Silva
THIRTY YEARS after the locally-built Wresat, aboard a converted U.S. Redstone missile, traced a fiery trail into the sky, Woomera may come alive again with the rumble of rocket motors catapulting payloads into space.
But unlike the 1950s and 1960s when scientists and the military paid the bills, the1990s will be strictly a business affair.
Leading the commercialisation of local space talent is the Australian Space Office, set up in 1986 with $5.25 million in funding. From almost no space industry at all, it brought together companies, engineers and scientists together and created a nexus of previously untapped and uncoordinated skill that is now winning contracts internationally.
"There's a capability there that didn't exist five years ago, particularly in space-qualified hardware and systems," said Dr Bruce Middleton, executive director of the office. "There is a collaboration between companies which wasn't there, and a measure of experience in international space projects. Arising from that, there are now ambitions for much bigger projects."
In the six years since the office's inception, Australia has built high-tech components for the European Space Agency's ERS-1 remote sensing satellite, established leading edge facilities that process and analyse images from space, developed an instrument capable of measuring heat differences in oceans from orbit, invented a purpose-built but inexpensive supercomputer to handle the huge volumes of satellite image data, become a manufacturing and decision-making partner in an international Radioastron project to conduct radio astronomy research from orbit and flown an ultraviolet telescope aboard a U.S. space shuttle.
Ground stations in Australia, on contract to the U.S. space agency NASA, have helped bring images from spacecraft like Galileo, Magellan and the twin Voyagers back to Earth and helped steer them on their way. Customers have also included Glavkosmos space agency of the former Soviet Union, Japan's National Space Development Agency and the 122-nation International Telecommunications Satellite Organisation, or Intelsat.
Today there are 18 Australian companies involved in manufacturing space hardware, ranging from Mitec Ltd of Queensland and Aerospace Technologies of Victoria to AWA and Alcatel in Sydney. There are also another six centres of research which have made or tested and designed space hardware, such as Canberra's Australian National University and the Defence Science and Technology Organisation in Adelaide.
An expert review of the office last year found much had been achieved, and concluded that "no modern nation can afford to without carefully thought-out elements of a space program animating all of those segments which make a significant contribution to the public good, and at the same time, create a climate in which the private sector can expand its role in space activities."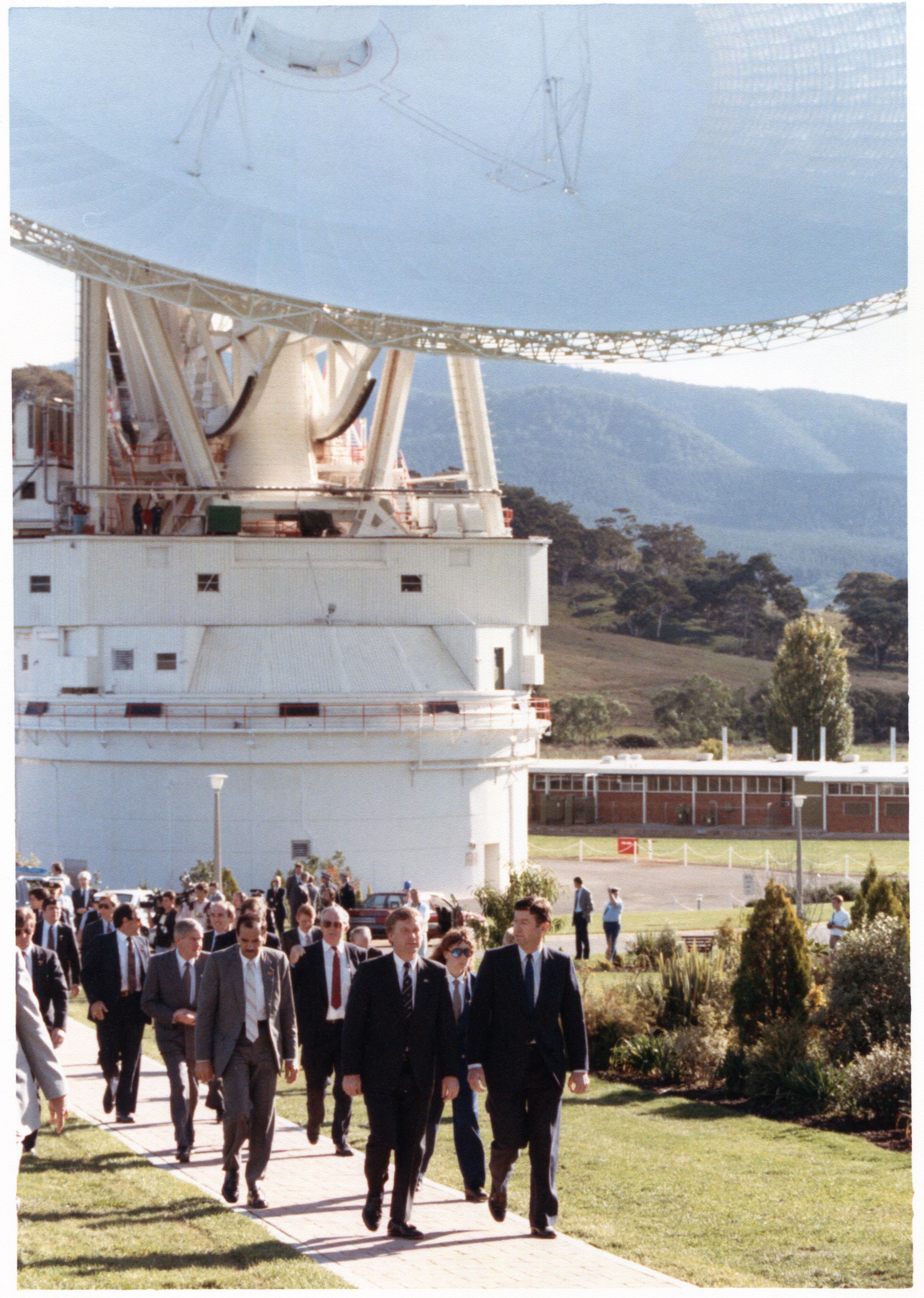 Before the office was established, a 1985 study found Australian companies and governments had spent more than $500 million paying for imported space data and capabilities, some of which could easily have been done locally, employing Australians and developing local industry in the process. It found that industry and government projections would see expenditure rise to between $375 and $500 million annually by 1995.
Over the past 20 years, other countries have done the sums and come to the same conclusions. Countries as disparate as Brazil, Sweden, Canada, Indonesia and Taiwan were all getting into the business, joining the billion-dollar club lead by the United States, the then Soviet Union, China and Western Europe through the European Space Agency.
Now, slowly, some of the benefits are flowing back and Australia is becoming space smart. With the reactivation of Woomera, there are rumblings that it may even look like a contender for a berth in the forefront – a prospect unthinkable only five years ago.
"We are not aiming to just build a space vehicle or operate a ground segment, it's a complete service we have in mind," said Ian Tuohy, chief scientist at British Aerospace's Australian subsidiary, one of the partners in the Woomera venture. "We are acutely aware of the very competitive marketplace that exists (in satellite launches) – but right now in the regime that we're targeting, there is no operational commercial vehicle that is currently fully available."
The market in Tuohy's sights is that for lightsats, small and inexpensive satellites weighing up to 1,000 kg which can be dispatched into orbit cheaply to perform very specific functions. These include high-speed data links between a company's headquarters and a remote location, analysis of the resource or agricultural potential of a particular site, small production-line runs of valuable commercial products in space, environmental monitoring, flying test modules of orbital manufacturing facilities, task-specific science packages and – the granddaddy of them all – networks of low Earth orbit satellites allowing cellular telephones to operate anywhere in the world.
Many of these tasks can be handled by existing networks of big satellites, ponderous and expensive behemoths spinning 36,000 kilometres above the Earth in a geosynchronous orbit that maintains them constantly over the same patch of ground. These beasts are so indispensable that their every working minute is laboriously scheduled months in advance.
What a lightsat allows is the flexibility of having a specific satellite for a specific task, available at a moment's notice – a very attractive option for some users. Just witness the explosive growth of courier companies and fax machines – flexibility and rapid response, once it becomes available, can catch on. Lightsats also give poorer nations an entry into the benefits of the space business, which are still largely restricted to an elite club of industrialised nations.
Industry players have estimated that such a market will require up to 30 launches a year by 1996.
Such a relatively untapped market has a huge potential, and the whiff of profits has the bean counters and engineers in smart suits mightily interested. British Aerospace Australia Ltd last August formed a consortium with Hawker de Havilland Ltd and Auspace Ltd to study the feasibility of operating such a service from Woomera, a rocket range 400 km northwest of Adelaide which has much of the infrastructure intact and – at double the size of Austria – big enough for expansion.
The venture partners believe Woomera – with launch towers and control bunkers in near pristine condition, a dry and stable climate remote from population centres and with a tried-and-tested launch corridor – gives them a head start over likely competitors. On the record they downplay the project and stress its unproven market. But in private, you can hardly keep them moored to the ground.
It is the cellular telephone, once a yuppie accessory and now an everyday necessity for many, which will make small, low Earth orbit (LEO) satellites a high-volume business. Some 200,000 cellular customers signed on each month in the United States in 1991, outstripping for the first time new fixed-line customers. The industry conservatively estimates that by decade's end there will be 100 million wireless telephone subscribers worldwide.
Asia is going to be a gold mine for telephone communications – with economies in the region growing at between five and 10 per cent a year and only five telephones per 100 people in place, the potential market in the 1990s is enough to make even the most hard-nosed venture capitalist quiver. The communications business in Asia is already worth an estimated US$70 billion a year and tipped to double by the end of the century.
Last year Asia accounted for about 31 per cent of world communications equipment sales, and industry analysts forecast investment to grow 6.7 per cent a year for the rest of the decade. This compares with estimates of 4.4 per cent growth in Europe and 2.8 per cent in North America. Analysts estimate that 500 million new phones will be needed in the Asia-Pacific region in the next 20 years – more than the total number in the world today.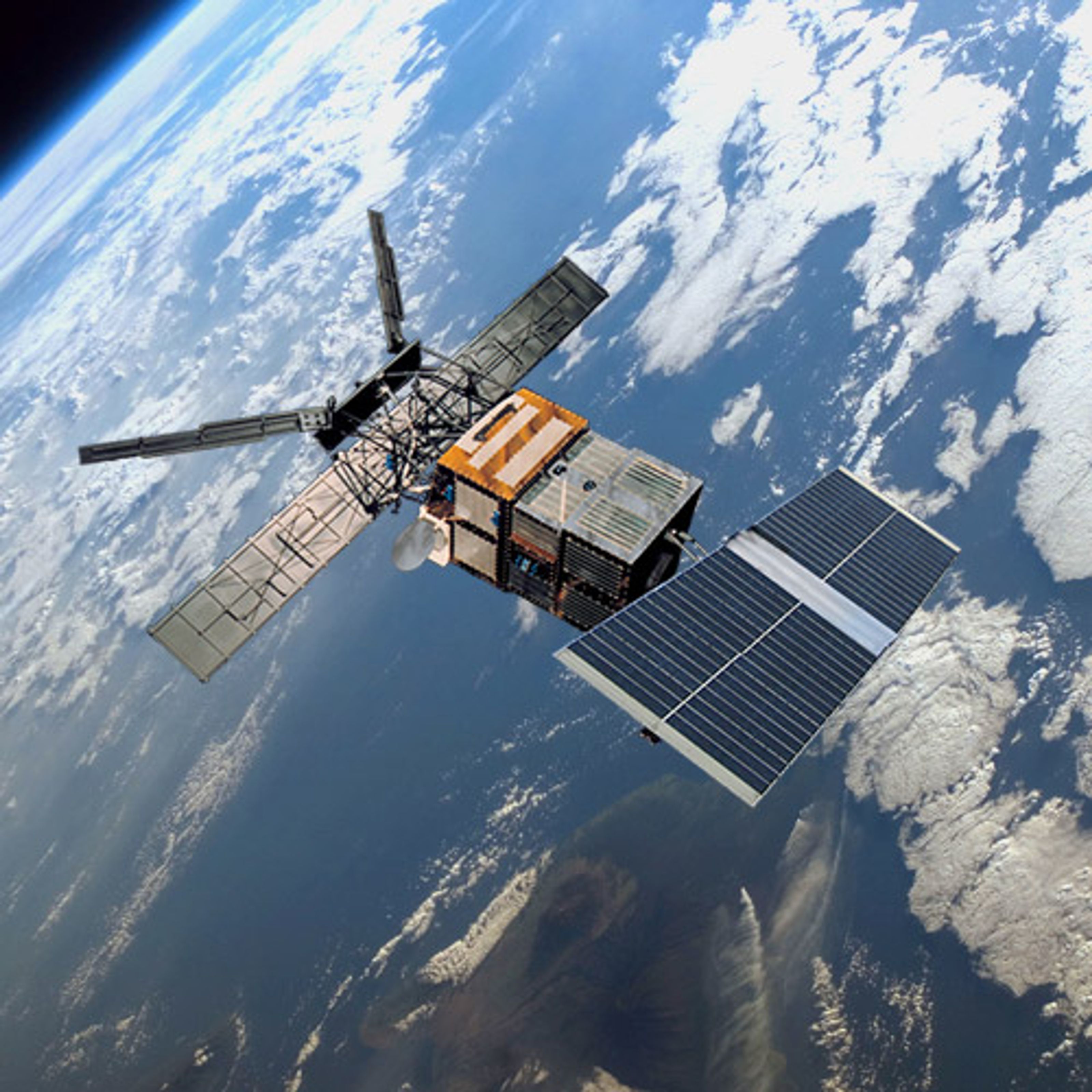 This explosion of demand is going to need an explosion of investment in space hardware, both in orbit and on the ground. One project alone, the Iridium satellite network being planned by Motorola Inc of the United States, would be enough justify the reactivation of the Woomera range. Iridium is a US$3.2 billion network of 66 LEO satellites straddling the globe, allowing cellular telephones to be used anywhere from 1998.
The French have since detailed plans for 24 satellites to service a growing demand for high-speed data links between ships, trucks, trains and their offices. Both of these concepts, and the many that have been springing up in the past year, demand multiple satellite launches which existing services cannot provide. It is commercial, end-user demand like this that will drive the Woomera venture and propel Australia back into space.
Dubbed the Southern Launch Service, the consortium has started development of a new rocket using off-the-shelf technology. The consortium believes world demand for payloads weighing between 750 and 1,500 kg will boom in the 1990s, and that it can price launches at between US$12 to US$20 million – a relative bargain. The venture, if it proceeds with the $20 million project, hopes to begin commercial launches in 1996 after two test launches with Australian government payloads in 1995.
"There is an emerging market there," said Middleton. "It may be a hard one to crack – they are not the only group gearing up to address that market What we bring to it is the comparative advantage of Woomera, together with a small amount of experience and a capability among those companies."
If industry estimates hold true, even a third of the worldwide business – say 10 launches a year – would create a $160 million a year export industry for Australia. There are three main LEO payload competitors to the Woomera consortium likely to emerge in the next three years, all American – Orbital Sciences Corp and its innovative aircraft-launched Pegasus rocket and its Taurus launcher, EER Systems's more conventional but unproven and reputedly complex Conestoga rocket, and International Microspace's Orbital Express which aims to launch small payloads into polar orbits from Alaska.
All are experiencing either financing or technical problems and may not get off the ground, although Orbital Sciences, with a turnover of US$185 million in 1992, is looking the healthiest with 22 firm launch orders to fly Pegasus and two firm orders to ride aboard Taurus.
Then there's Cape York. This proposal is so big it has even its most forceful proponents a little doubtful it can fly. Whereas Woomera is targeting the quick-launch, low-orbit, cheap rocket option, the two proposals for Cape York aim at the high end of town – the big communications satellites in geosynchronous orbit. There are very few players in this business: the Americans, the Russians and the Chinese. And as we saw with the failed launch of the Australian-owned Optus B2 satellite by China in December, launching these $200 million monsters can easily go wrong.
There are two competing consortia vying for Australian government approval to build a $1.2 billion commercial launch site in the remote Cape York Peninsula, where the proximity to the equator would give rockets an added boost, allowing to go further into space on less fuel. It could become one of Australia's most important industrial projects, earning $130million a year in exports, adding $400 million to economic growth and creating 2,700 jobs.
In what was partly a stroke of brilliance and partly luck, the Space Office clinched a deal with the Russians to use their reliable and powerful Zenit rocket for launches, before the collapse of the Soviet Union. A hard-pressure Russia and Ukraine, keen to get their hands on foreign exchange to prop up their ailing economies, are pushing very hard for the project to go ahead.
Although the Russians have their own launch pads, Western rocket manufacturers have successfully lobbied to limit dirt-cheap launches from subsidised facilities owned by Russia and China. Launching from Australia would circumvent the bans and allow the Russians to sell as many rockets as there were customers lining up.
The rockets are low-tech but reliable and cheap, and would likely capture quite a market, experts say. But the concept, first floated seriously in 1988 by the former Queensland Premier Joh Bjelke-Petersen – something its proponents admit has not helped its image – has staggered from proposal to proposal and has yet to attract the big dollars needed to make it a reality.
Not surprisingly – there are no privately-run commercial space launch facilities for big satellites anywhere in the world, as all take place from government-owned launch sites. The proposal is not only brash and bold, it has never been done before.
But detailed analyses by the Space Office and industry groups have repeatedly found the project commercially viable. Everything suggests a Cape York spaceport, in a stable country near the equator, far from population centres and using cheap Russian rockets, could capture 20 per cent of the world launch market and be a howling success.
However, those companies which have been involved in the proposal have come on the scene and disappeared with equal rapidity. The original project developer became insolvent, another proponent failed to raise capital and a third – which claims to have secured substantial financial backing from a group of large international companies – recently lodged an official bid, but has yet to prove it can finance the venture. The deepest recession in 60 years has not helped free up the kind of cash needed, but the remaining bidder insists it is close to proceeding with the spaceport. If the venture did get built, the first commercial launches would not take place until 1998, Middleton says.
There are other space commercialisation projects the Space Offce is pursuing, along with some space science and research funding seen as essential to keeping Australia on the cutting edge of technology.
The office is funding the development of the Australian-designed Advanced Along-Track Scanning Radiometer, a satellite-borne ocean temperature sensor which promises to shed new light on complex climatic effects like El Niño; the Atmospheric Pressure Sensor, which will allow air pressure readings from space rather than force forecasters to rely on networks of meteorlogical stations scattered around the country; and the Global Atmospheric Pressure Sensor, likely to become important in environmental monitoring from space. It is also funding cooperative research centres with industrial partners, which are meant to be self-funding within five years, helping companies to develop the sophistication to manufacture space-qualified instrumentation.
But Middleton admits, the public focus is firmly on the two space launching projects. If either project went ahead, Australia would move up a few rungs in the international space industry ladder and be well-positioned to develop a local technical and manufacturing capability for a 21st Century market. If both proceed, Australia could find itself in the box seat of world space commercialisation.
Space Bucks
Rather than blowing play money on space toys, space industry players are becoming more convinced they can make bucks from Buck Rogers. Spending on space projects in the Japanese government budget for 1993 is tagged at an all-time high of 201.7 billion yen, or US$1.63 billion.
Much of the money is earmarked for development of the H-2 rocket capable to putting a 2,000 kg payload into geosynchronous orbit, building four new meteorological and Earth observation satellites and manufacturing portions of the U.S.-led international space station Freedom. India last year launched and tested in Insat-2A, its second generation satellite to provide better communications capabilities, and advanced disaster warning, search and rescue services and distance education.
Insat-2B is to join its sister in June. Despite economic, population and environmental problems, the country sees the public benefit and industry development advantages of a space program. Spending only US$182 million a year, India has developed satellites, launch vehicles and ground systems capable of delivering space-based services in communications, meteorology, and resources management.
In all, the world spends an estimated US$25 billion annually on space (see table), through space programs or other space expenditure. When comparing national space programs, Australia spends very little, about 0.001 per cent of its Gross National Product (GNP). This compares with 0.11 per cent for France, 0.09 per cent for India, and 0.03 per cent for Canada, Sweden and Brazil.
If Australia were to match Canada and Sweden's 0.03 per cent – the average for the lower-end of the scale – it would be spending about $90 million a year. The Australian space program budget for the year to June 1993 is just over $6 million. The expert panel that reviewed the space program last year recommended several new initiatives to accelerate Australia's involvement in the space industry, said the Australian Space Office's budget should be increased each year until it totalled $20 million a year by 1995, or about 0.006 per cent.
Spending on civilian space applications worldwide
all figures in U.S. dollars
North & South America
Argentina $10 million
Brazil $100 million
Canada $292 million
United States $1,470 million

Europe & Middle East
Austria $28.5 million
Belgium $134.8 million
Denmark $28.9 million
Finland $46 million
France $1,380 million
Germany $969 million
Great Britain $206.6 million
Ireland $5.9 million
Italy $973.4 million
Netherlands $87.4 million
Norway $29.2 million
Spain $144.6 million
Sweden $81.9 million
Israel $6 million
Asia-Pacific
Australia $13 million
China $1,200 million
India $182 million
Japan $1,260 million
Pakistan $7.5 million
South Korea $50 million
Taiwan $75 million
Russia $741 million
South Africa and Ukraine are known to spend on civilian space activities, but the amount is unknown