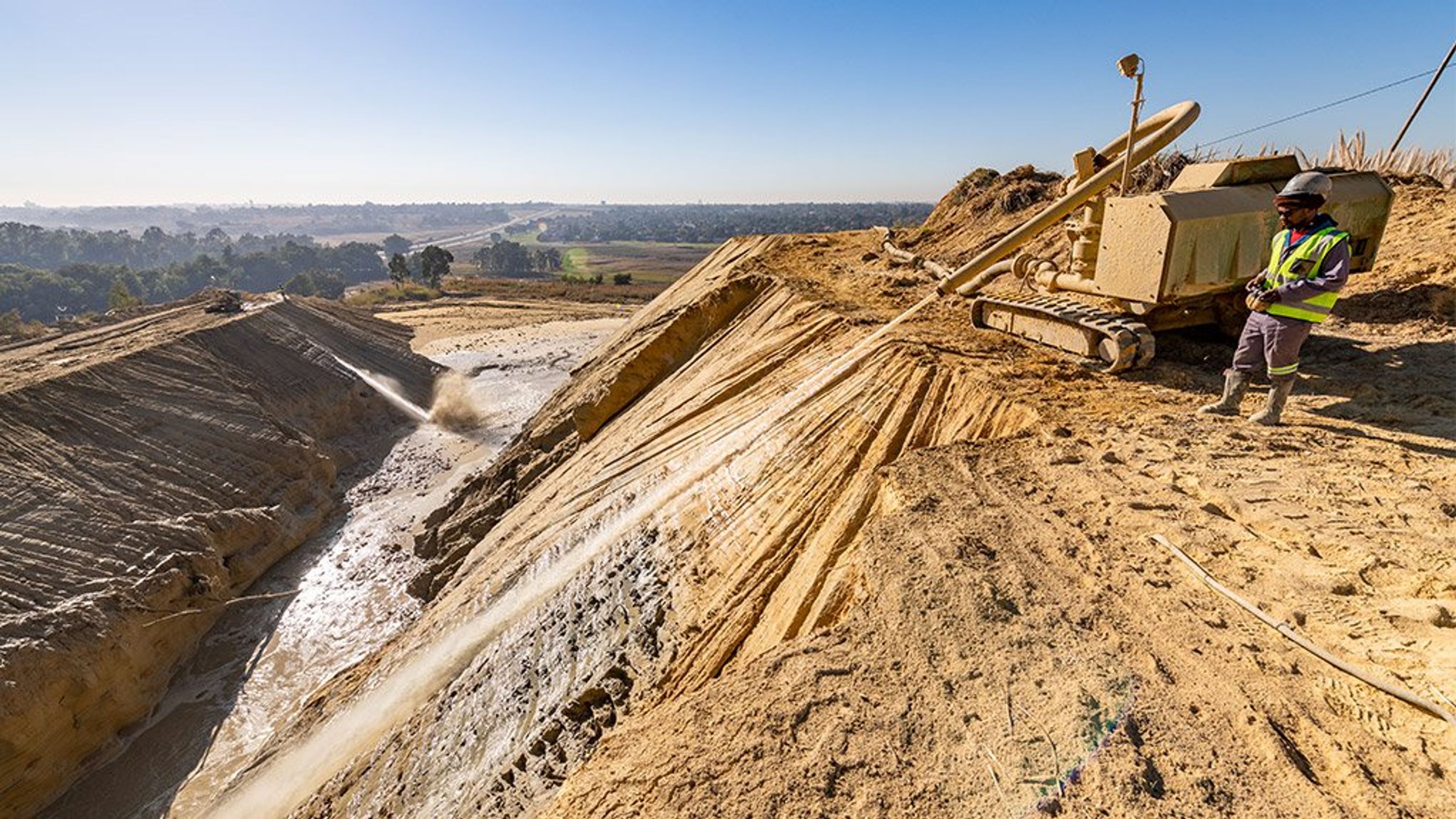 By Wilson da Silva
SYDNEY – Gold deposits left behind after processing and regarded as uneconomic can now be commercially recovered, an Australian company pioneering a new leaching process said.
Known as Modified Leach Technology (MLT), the process has been under development by Action Gold Development Ltd since 1989, and uses special resin beads to capture gold from ore rather than the existing carbon-in-pulp cyanide method.
The process detects higher gold concentrations in ore and waste tailings, and recovers more gold than existing methods, executive director Charles Hider said from Melbourne.
"We are able to take a tailings dump that is virtually worthless and recover substantial amounts of gold previously undetected," he said in an interview.
The company released to the Australian Stock Exchange this week results of an independent metallurgist's study into the process on a tailings dump of base metal sulphide.
The process found and recovered 2.14 grams (0.07 ounces) per tonne in the tailings, Action Gold said in the report.
Traditional fire assay methods for detecting gold in ore had previously found concentrations of only 0.06 grams (0.002 ounces) per tonne in the tailings, the report said.
Existing leaching processes would have recovered only A$0.90 of gold from the tailings dump, while the MLT recovered some A$32 of gold, Hider said.
The process is also safer and more environment-friendly, said Dean Butler, the company's research director and the inventor of the process.
The process produces wastewater with less than one part per million of cyanide, below regulated levels in Australia, compared with some 50 parts per million for existing carbon-in-pulp cyanide processes, Butler said.
"You could release your tailings into a creek and actually lower the natural levels of cyanide in the water," he said by telephone from Adelaide.
"The significance is extraordinary," Hider said. "It means that gold can be recovered from old tailings dumps that were previously considered too near to towns and cities."
The company is negotiating with mining companies it said could not be named to set up a pilot plant able to process half a tonne of tailings per hour at a mining site.
With knowledge learned from this plant, Action Gold would expect to introduce the process commercially in six to 12 months, Hider said.
Butler said that enhancements to the resin beads' ability to trap gold were now giving 10 times the yield observed in the metallurgist's report. The technology, half-owned by Action Gold and Accel Industrial and Mineral Processes Ltd, is expected to take minutes to leach gold from tailings and ore.
Action Gold said in a statement that it is developing, with an unnamed overseas institution, more efficient resin beads that it expects to lead to higher levels of gold recovery.
It said it has patented the technology in 80 countries.