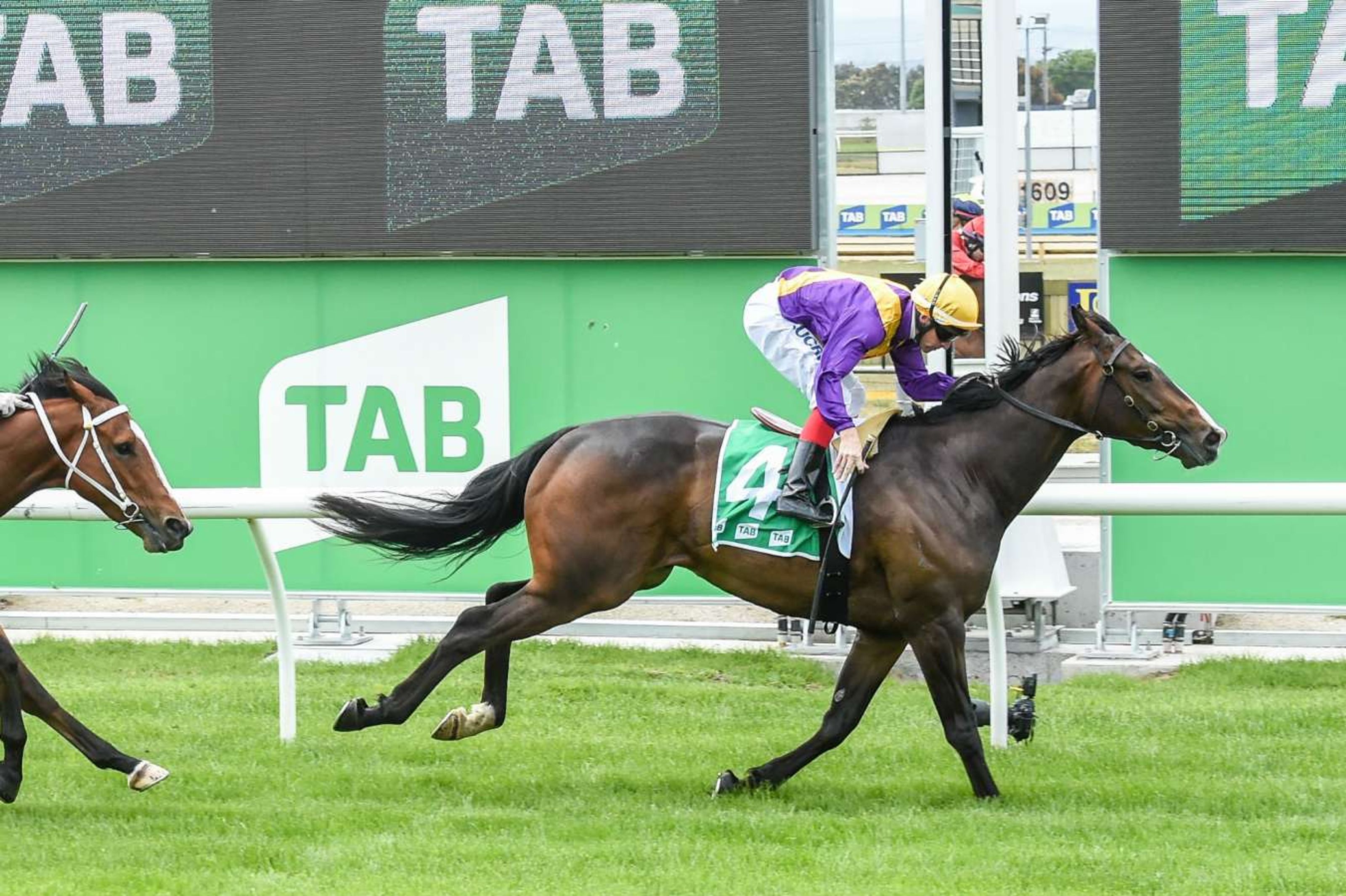 By Wilson da Silva
IT IS ironic that the campaign by the State Opposition Leader, Mr John Brumby, last year to raise questions about the privatisation of Tabcorp and condemn the salary package given to Mr Ross Wilson to head the group has, in part, made the company and
the boss look even more impressive over the past few months.
The negative publicity has worn off and a good maiden profit delivered. The share price is about 40 per cent above the politically depressed float price. Thankyou Mr Brumby.
Criticism has turned to praise, and a lot of it is heading Mr Wilson's way.
Is it justified?
Mr Wilson laughs: "That's not for me to say;–that's up to the commentators. There was obviously a lot of criticism. But the fact is, it's a huge task to turn this enterprise around. I think I can do it, and I'm going to try and do it. And I think it was nice to see the results come out ahead of prospectus (forecasts) for the first four- and-a-half months."
But there is still a long way to go, and while the boost in market price is nice, it has not made Mr Wilson warm and fuzzy inside. And it certainly has not made him let up.
After stepping off a non-stop flight from London on Friday, Mr Wilson was in the office to face a round of meetings stretching into the weekend.
"I'm pushing on here right now," he says, chuckling at the suggestion he might want to rest after a 24-hour flight. "It's very early days here. This is a brand new company, effectively. This is about turning a company around, and then taking it and capitalising what we've got in place and setting it up for the future."
The market reaction to the stock has been warming since it listed at $2.25 last August, at the bottom end of expectations. In March, interest turned into a mini frenzy when Tabcorp delivered an interim profit result that was 10 per cent above prospectus estimates and 81 per cent above last year's effort.
This is despite competition from Crown Casino, a fall in revenue below prospectus forecasts and a lower-than-anticipated return from thoroughbred racing turnover.
"We didn't set the (prospectus) forecast," said Mr Wilson. "The investment community here and elsewhere had some reservations about the forecast it was fairly hard to achieve. But so far we're achieving it."
Tabcorp has, in the meantime, also stretched the lead on competitor Tattersalls, taking another five percentage points to control 42 per cent of the gaming machines market, according to industry analyst ANZ McCaughan.
"It's been one of the best performing stocks in the industrials index," said industry analyst Mr Mark Siford of Macquarie Equities.
"It's up nearly 40 per cent on the listing price . . . it indicates a confidence in the management and a confidence in direction."
Mr Siford considers the stock an outstanding performer, adding net revenue per machine is surprisingly strong. "It was undervalued at $2.25; I would have considered it a buy at up to $2.50 at the time of the float. Anything below $3 today is still a buy," he said.
Tabcorp's board thinks the company can do better. "We were pleased with the result, but we're determined to go well beyond that," said chairman Mr Michael Robinson. "I think there's a realisation in the market that this is a strong cashflow business. It isn't like a lot of companies where the money takes a while to come in people spend it and it's there."
The company's strength is seen by analysts as anchored in its monopoly in the state on wagering, through off-course totalizators on thoroughbreds, harness and greyhound racing and fixed-odds betting on other sporting events.
Its duopoly with Tattersalls on gaming machines, located in clubs and hotels, is seen as another winner. When it looks ahead, Tabcorp sees three things growth, growth, growth. When it floated, Tabcorp had a gaming network of 7413 machines in 152 venues.
It now has 8867 machines in 202 venues and expects to have nearly 10,000 machines ringing bets across Victoria by the end of June.
"We could be up to 17,000 (machines) or thereabouts, certainly within four years. Maybe a bit higher," Mr Wilson says. "Gambling is part of entertainment leisure spending. Entertainment leisure is growing at a rapid rate. So long as we can capitalise on that, which we think we can by running the company properly, we're in very good shape."
The mix of gambling in Australia also favors Tabcorp, according to ANZ McCaughan: wagering accounts for 26 per cent, gaming for 39 per cent, casinos 11 per cent and other gambling keno, bingo, lotteries, raffles, etc – for 24 per cent.
Tabcorp has a finger in many of these pies in an industry that is growing faster than gross national product. And that is just the existing business. Tabcorp is also rethinking its activities, and in the process, redefining its customers.
In the wagering business, its customers are no longer seen by the company as amorphous "gamblers", but as people interested in horse racing or football. People who bet on one might never contemplate a bet on the other. Armed with such a re-appraisal, Tabcorp is brainstorming about other areas it could expand into to take advantage of these drives. But it would rather not say right now where this is leading.
Mr Wilson has not done too badly again, thanks to Mr Brumby. His controversial $6.98 million interest-free loan from Tabcorp, giving him options on 3.1 million shares at the float price, would be worth an estimated $2.6 million more now (assuming he still has the shares).
The windfall would not have been so large if the negative publicity had not driven down the float price.
Remuneration specialists consider the package generous. But not unseemingly. The better a job he does, the greater the reward. Any chief executive who delivers a dividend rise of between 5 and 7 per cent a year, and boosts the stock price by 10 per cent or more, is worth costly perks, say the experts.
A report on corporate governance prepared for the Sydney Institute and headed by Professor Fred Hilmer advocated more performance-linked salary packages for senior executives in Australia, said one of the members of the study, Mr Kerry McInnes, chairman of executive recruiters Spencer Stuart.
"The best reward is when it's linked to an enhancement of shareholders' wealth," he said.
This week, Mr Wilson will present to his board a number of strategies for the company's growth beyond its traditional businesses.
Might this involve tackling markets outside the state or overseas, whether unilaterally or with partners?
"It could," said Mr Wilson. "But we just paid out $597 million for a licence to operate gaming and wagering in this state, and we're looking at capitalising on that. Until such time we've really completed the privatisation process, turning ourselves into a public company, – we'll concentrate on Victoria."
Mr Robinson was a more expansive. "That's a possibility. We'll start thinking about the general strategy to pursue beyond our existing gaming and wagering businesses."