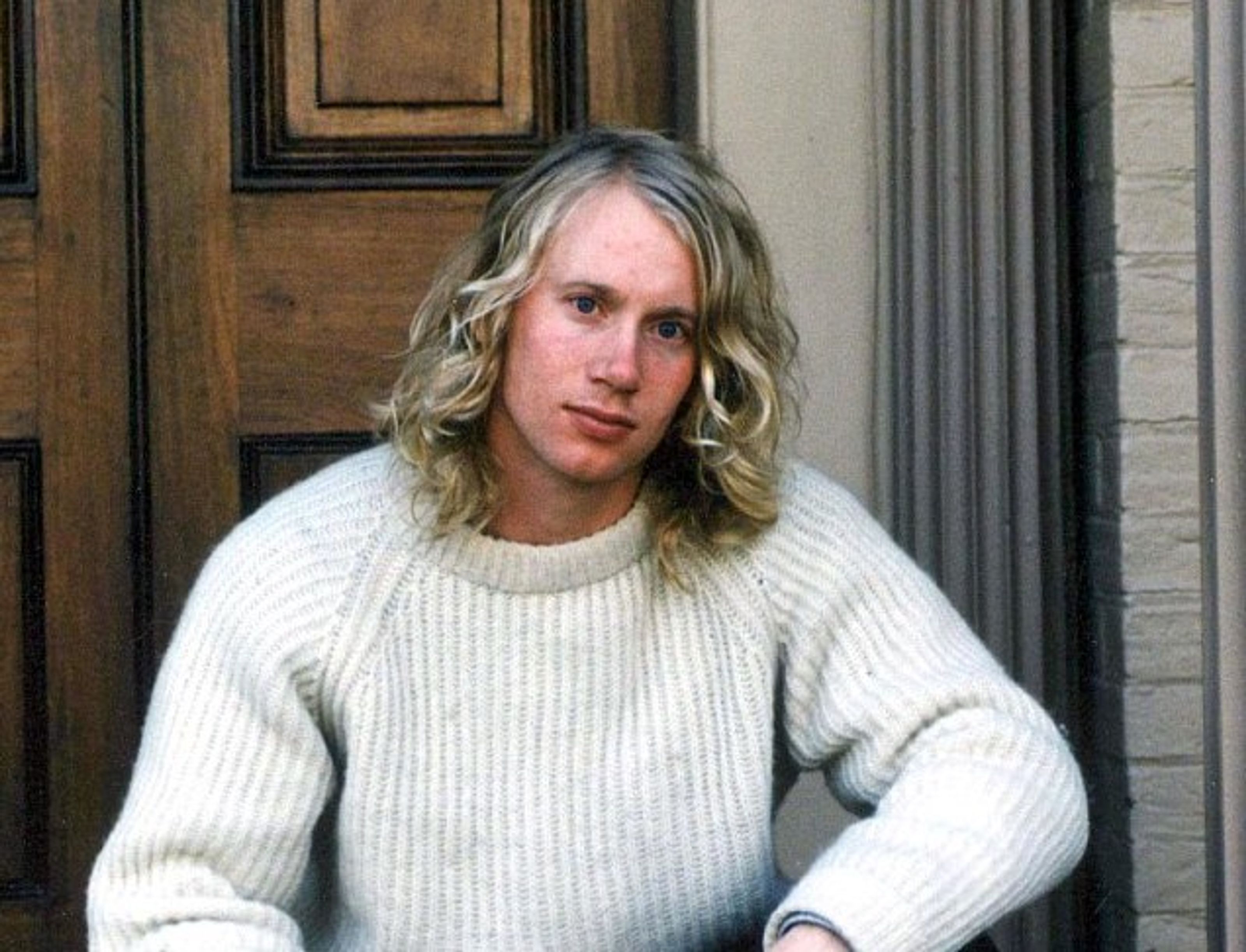 by Wilson da Silva
American Reporter Correspondent
MELBOURNE – The man accused of murdering 35 people in a shooting rampage in the Australian southern island state of Tasmania was a fan of violent and pornographic videos and led a bizarre and expensive life, his former girlfriend revealed on Friday.
Martin Bryant, 28, charged with the afternoon massacre of 35 holiday-makers in the tourist hamlet of Port Arthur on Sunday, had an extensive collection of violent videos and went on lavish trips across the country, 17-year-old Jenetta Hoani told Melbourne's Herald-Sun newspaper.
The newspaper, which splashed photos of the couple together on holidays under the headline "My Young Love Turned To Fear," ran the exclusive interview across three pages.
It quoted Hoani as saying that Bryant used to shave his chest "to look more like a woman", and kept 200 teddy bears and dolls in his large house, his favorite being a "Chuck E." doll from the horror film Child's Play 2.
"He loved 'Chuck E.', he used to go on about it all the time," the newspaper quoted Hoani as saying. "There was a phrase out of that movie he would say all the time: 'Don't f–- with the Chuck.' He used to get excited when he'd say that. He would think he was really cool."
Hoani, a student in the nearby capital city of Hobart, told the newspaper she had dated Bryant for eight months. They were introduced by Hoani's mother, who attends the same church as Bryant's mother.
Bryant had inherited a mansion in the Tasmanian village of New Town, just outside Hobart, as well as a number of other properties, from an unmarried older woman who was heiress to a Melbourne gambling dynasty.
He moved into her home when he was 23 and she in her 50s. The woman died two years ago in a car accident in which Bryant was also injured. Neighbors have described Bryant as "slow" and "schizophrenic".
Hoani said she got to know Bryant slowly since they began dating in February last year, and was shocked the first time she visited his mansion.
"The kitchen was absolutely filthy. It looked as though the floor hadn't been vacuumed for two years. There was food everywhere."
She saw video cassettes, which he said he had brought back from Scandinavia, showing "animal sex acts and bestiality," the newspaper said. He also had a large collection of horror films, including the whole series of the Nightmare on Elm Street films.
The couple took expensive holidays in Sydney and in the Gold Coast, a sub-tropical resort area near Australia's Great Barrier Reef. His behavior was so bizarre that, on their return from the Gold Coast trip, she ended the relationship.
When she heard of the massacre at nearby Port Arthur, she was stunned. "I just felt drained. I felt dead. I couldn't move, I felt numb." Although she had never seen him with a gun, he had once boasted to her that he had them.
Bryant is in Royal Hobart Hospital under the guard of some 30 police officers. He is recovering from burns sustained in an unexplained fire which destroyed the guest house where he had taken hostages and held off police for 14 hours following the rampage. He was captured Monday morning as he ran from the house.
Police charged that Bryant, armed with an Armalite AR-15 and a Chinese-made Simonov SKS-46, opened fire at a crowd of tourists at a modest diner and souvenir store facing the looming ruins of the Port Arthur Penitentiary, the centerpiece of a crumbling British penal settlement established 166 years ago and closed down in 1877.
They allege that he killed 35 people, including two girls aged three and six, and wounded 19. Ten of the wounded remain hospitalized under the same roof as their accused assailant, one in serious condition. Most are expected to be released by the end of next week.
Another woman, the mother of one of the victims, died of heart failure when told of what had happened.
Feelings against Bryant are running high in Tasmania. The Royal Hobart Hospital has received a number of threatening phone calls from callers angry that doctors are treating him at all. About 80 staff and 12 patients were evacuated on Friday when one caller said a bomb had been planted in the building. Nothing was found after a search.
"If this keeps up, it has the potential to affect patients, especially in intensive care," hospital chief executive Lindsay Pyne told Australian Broadcasting Corporation (ABC) radio.
Police said Bryant was expected to stay in hospital for up to a week before he could be transferred to Hobart's Risdon prison.
About 600 mourners turned out on Friday for the first funeral of one of victims, that of bus driver Royce Thompson, 59, shot dead at the wheel of his vehicle in the diner parking lot.
Attendees included Thompson's widow and three children and his workmates. The Port Arthur community also held a private memorial service in the ruins of a convict church while in schools throughout Tasmania, children wore yellow ribbons at commemorative services.
Bryant has so far only been charged with the murder of one of the 35 victims, that of Australian Kate Scott, 21. He has been remanded into police custody and is to appear in court on May 22.
The shootings have sparked nationwide calls for tougher gun laws, with Australian prime minister John Howard proposing a ban on all automatic and semi-automatic weapons.
Tasmania, which has some of the loosest gun laws in Australia, moved on Friday to toughen them markedly.
The state's three main political parties agreed to rush through the state parliament next week a raft of new restrictions, including a complete ban on military-style assault rifles and semi-automatic center-fire rifles with a magazine capacity greater than five rounds.