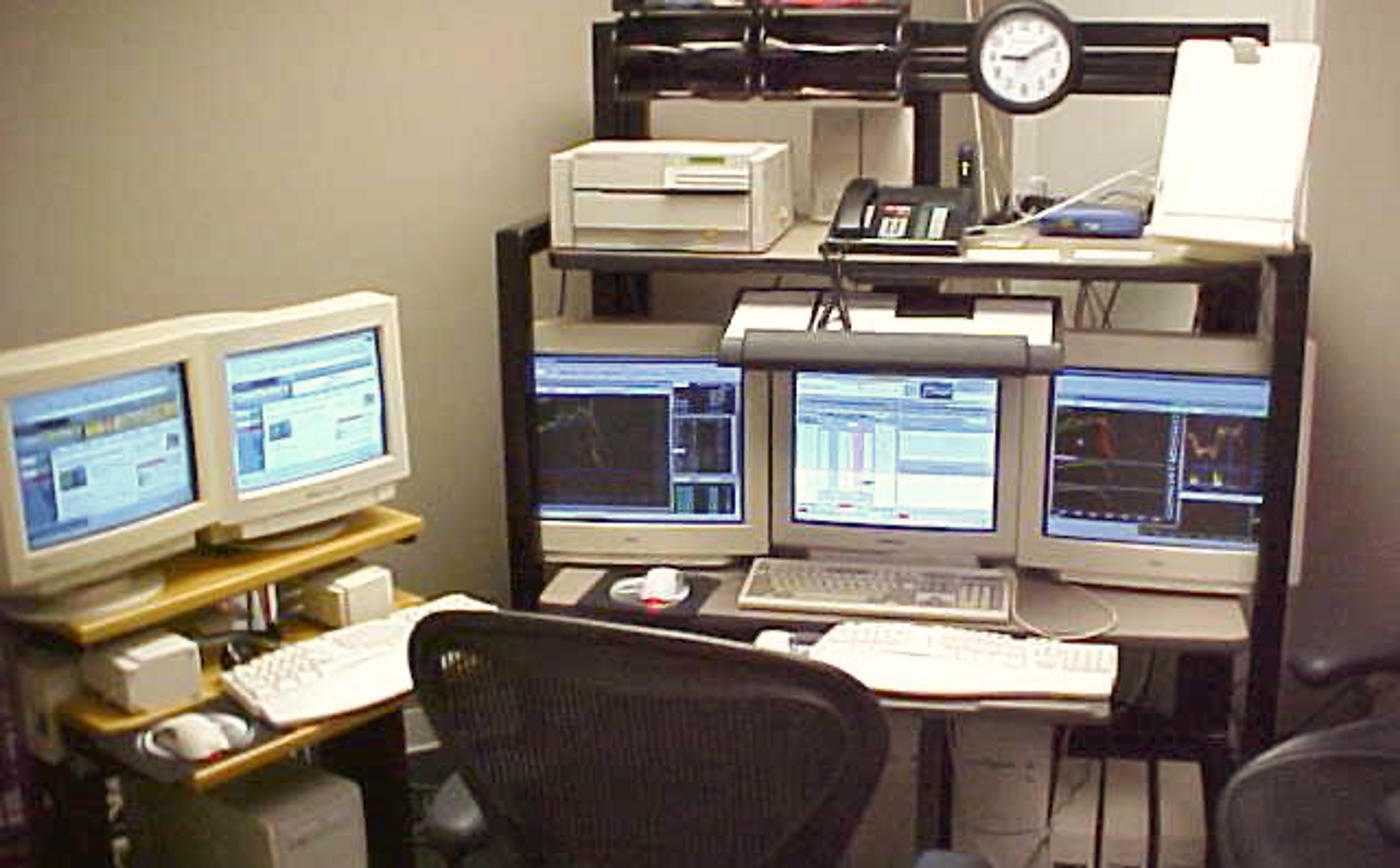 By Wilson da Silva
SYDNEY – Australian stock exchanges are not what they used to be. Where once chalk-wielding youngsters scribbled on blackboards while floor traders shouted prices to them, computers now rule.
Brokers sit in front of one of 500 multi-coloured screens throughout Australia, watching prices ebb and flow.
The trading system, designed to work through earthquakes, bombs, floods and power cuts, is one of the most advanced in the world. But it has sparked considerable controversy since it was extended to cover all Australian stocks some two weeks ago.
Many brokers consider it a woeful compromise between all-out computer trading and traditional floor trading.
"The decision should have been to go fully computerised or only floor traded. This is betwixt and between. This mixture is not conducive to trade," one Melbourne-based chief trader said.
Since the Stock Exchange Automated Trading System (SEATS) was expanded to cover all Australian securities on September 3, 28,334 transactions worth 686 million dollars a week have been done. These are initiated at brokers' offices, matched and then executed, all in less than a second.
SEATS has been operational since 1987, when screen trading began with a handful of heavyweight stocks, but until the expansion 300 of the most active company stocks were not covered by electronic trade.
The crux of brokers' complaints is that trades of over 25,000 dollars in the top 100 stocks, which make up 85 per cent of market capitalisation, must still be made by "open outcry" on the exchange trading floors in Sydney or Melbourne.
Brokers say the end result is three independent markets - Sydney, Melbourne and SEATS – which they must monitor simultaneously so as not to miss a trade.
"It doesn't serve anybody to have this stupid compromise," said a senior dealer for a Sydney stockbroking firm. "At the moment it's a horrendous exercise keeping up. I suspect it was designed by people who have never done a trade in their lives."
The Australian Stock Exchange says it is constantly reviewing the system. A board meeting is set for next week, at which the floor versus screen issue will be discussed.
Unofficially, the exchange appears content to let the system operate for a three-month trial period.
"There are people who believe floor trading is the best method and people who think totally computerised trade is the way to go," the bourse's marketing operations director Ralph Lee said. "There are 700 members of the Australian Stock Exchange, and their views are considered when decisions are made."
The new communications network will allow links with New Zealand and British exchanges. New Zealand exchanges are considering merging with the Australian Stock Exchange or copying its system, Australian bourse officials say. Twenty-four-hour trading for the Australian exchange is also possible, officials say, but brokers have yet to formally consider it.