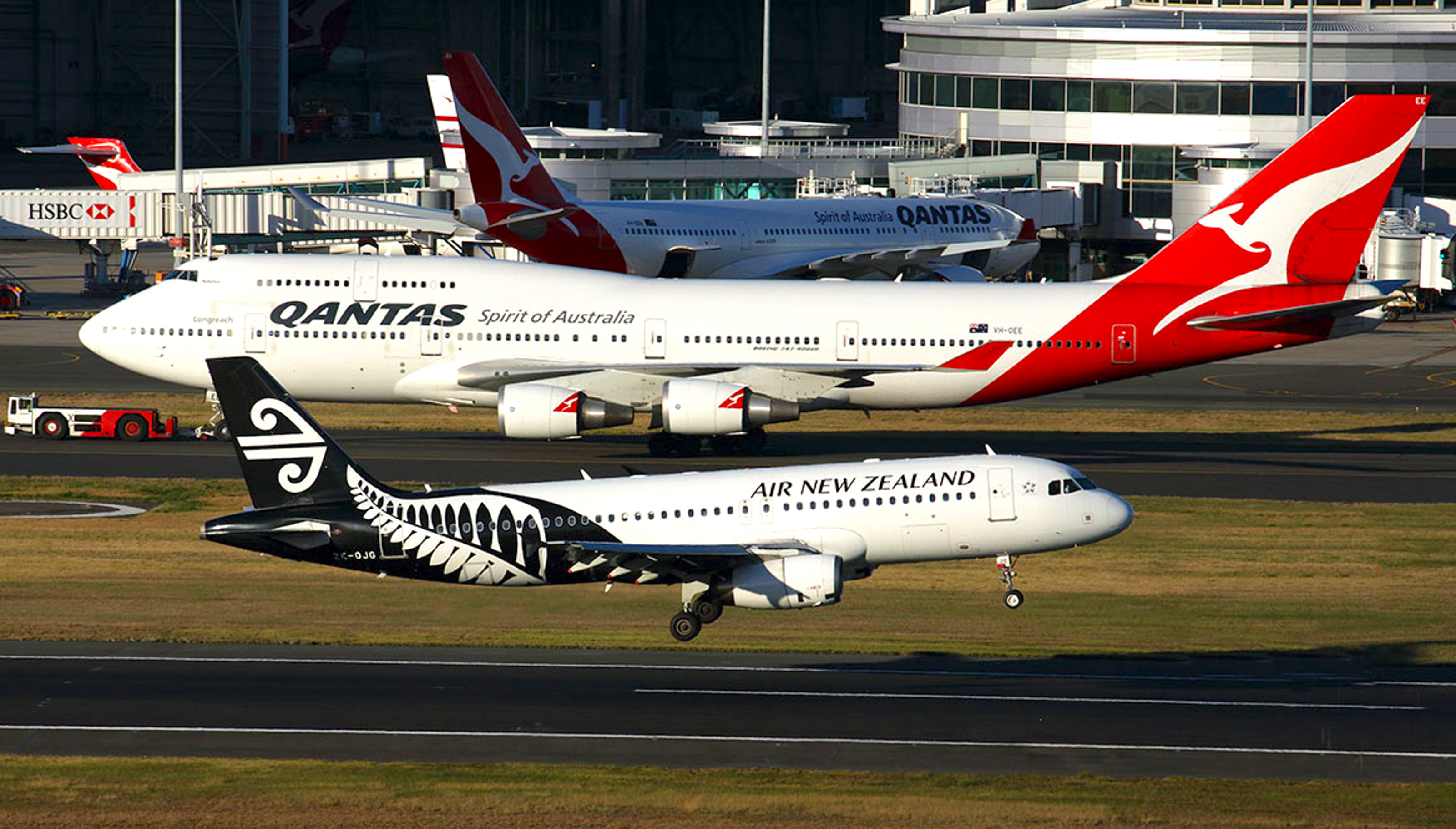 By Wilson da Silva
SYDNEY – Australia's government, due to unveil an economy-boosting package this month, is considering making Australia and New Zealand a single airline market, newspapers reported on Wednesday.
The Labor cabinet of Prime Minister Paul Keating has ordered a review of aviation policy, with the changes to be announced in the February 26 package, The Sydney Morning Herald and The Australian Financial Review reported.
Options include creating a single Australia and New Zealand market, allowing domestic carrier Ansett to fly overseas, and allowing state-owned international carrier Qantas Airways Ltd to operate domestically.
A spokeswoman for Transport Minister Graham Richardson and a spokesman for Minister for Shipping and Aviation Bob Collins, Richardson's junior, declined to comment on reports which named the ministers as handling the review.
Analysts believe the review was sparked by December's collapse of the popular budget-price airline Compass, whose failure left 125,000 travellers holding worthless tickets days before Christmas.
Compass has since fought to stave off liquidation by seeking suitors willing to inject some A$30 to A$60 million (US$22.5 to US$45 million) into the company. The airline was given another five weeks by the courts on Tuesday to continue negotiations with potential investors.
Industry analysts said Ansett Airlines has most to gain from a merged Australasian market, allowing it to increase passenger loads in New Zealand, where the airline currently operates a domestic service at a loss.
Ansett is half-owned by transport group TNT Ltd and half by The News Corp Ltd.
Ansett has accumulated losses of NZ$98 million (US$53.1 million) since 1988, when it began operating its New Zealand subsidiary, said analyst Julian Mulcahy of broker ANZ MacCaughan Securities Ltd.
"This would be good for Ansett," he said. "They're operating load factors of less than 60 per cent (in New Zealand), while in Australia they've been operating close to 90 per cent in January."
But Nick Ross of Hambros Equities Ltd said this would depend on how Qantas and Air New Zealand reacted to the entry of an aggressive Ansett into the trans-Tasman Sea market.
"It's potentially very profitable, but it could get quite messy," said Ross. "There could be a fare war. But if Ansett operated internationally, it could tap profitable routes... like Sydney-Hong Kong."
The reports also name Air New Zealand as likely to be allowed to operate in Australia's domestic skies, but analysts dismissed this as unlikely.
Australia will sell 49 per cent of Qantas and all of state-owned domestic carrier Australian Airlines later this year, partly by placing shares with other carriers and partly via a float on the stock exchange.