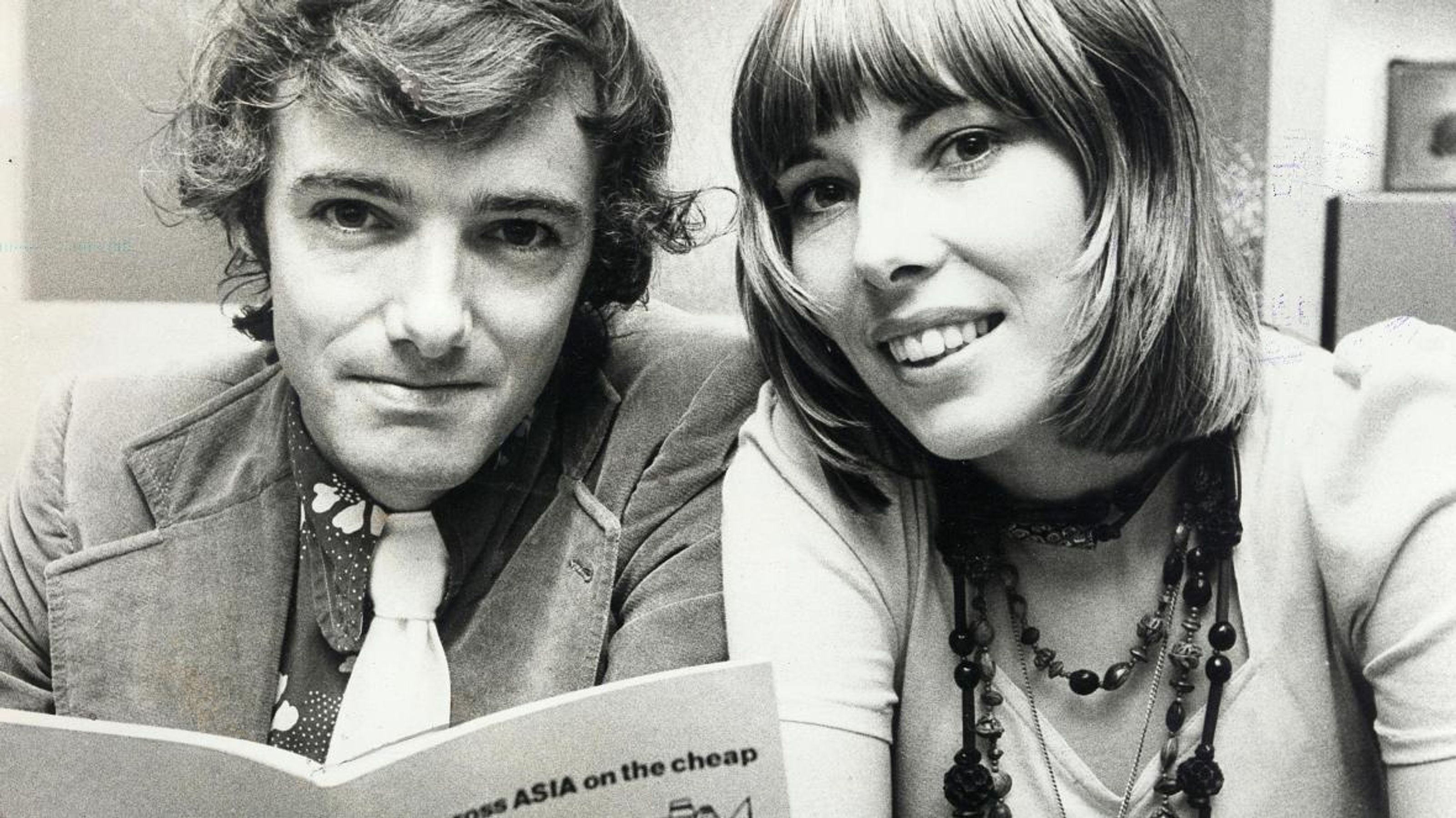 By Wilson da Silva
By no means is it just your average publishing house. Nor are its owners typical publishing types. Yet Lonely Planet is one of the great success stories of the Australian publishing industry.
Founded in 1973 by Britons Tony and Maureen Wheeler, it has grown from a Melbourne backyard operation into a $17 million corporation. Now it spans four countries and is producing nine out of every 10 books exported from Australia.
This publisher of quirky travel guides that have a cult following among backpackers has produced a television series that will be shown around the world. It is also experimenting with the Internet.
"We're at an interesting time in the company's history," says Mr Richard Everist, general manager of Lonely Planet. "We're no longer a small boutique publisher.
"We've actually got the ability to do a number of projects that have all been talked about in the past. We can actually pick up and run with them now. And we've got the management structure in place for what we anticipate to be a major growth phase."
First of the new projects is a TV series co-produced with Pilot Productions, a London-based company run by two Australians. Each half-hour episode seeks to emulate the "independent traveller" feel that has been a characteristic of the guide books.
Each episode concentrates on one country, tracing the travels of the presenter as he or she boards a train, buys food at a market, bunks down in a cheap hotel, chats with locals in a mountain village. It is narrated in the conversational tone of the guide books by the lone presenter who freely dispenses travel tips and cultural observations.
The series is a mixture of scenic vistas, taken from moving trains and helicopters, and "reality TV" via hand-held Video 8 footage taken by the presenter.
Rob Flynn, an editor at Lonely Planet, says: "What they try to do is capture the spirit in the travelling, but also have a narrative behind it that is informative." Three presenters are used: an Australian, an American and a Briton.
Lonely Planet's reputation as a publisher ready to venture off the beaten track is sustained in the TV series, the first countries to be featured being Morocco, Vietnam, Ecuador and Turkey. Channel Seven has bought Australian rights to the series and will air it later this year. Rights have also been bought in 12 other countries and Britain's Channel Four is already showing it.
In recent months, Lonely Planet has also stepped into the still- evolving business frontier of the Internet by establishing an interactive, lavishly designed, beachhead on the World Wide Web.
The Web site allows travellers to dial in and get the latest health warnings or even country profiles that include color maps, photographs, statistics, travel tips and letters from Lonely Planet users.
Mr Flynn, who heads the venture on to the information superhighway, says: "We have all this fantastic information resource . . . and there's other ways that such information can be put to use.
"With the Web, we're producing travel companions to the guide books to keep them up to date."
Steve Hibbard, Lonely Planet's general manager of finance, says: "Part of this new media push is . . . because that's just what is sweeping publishers along.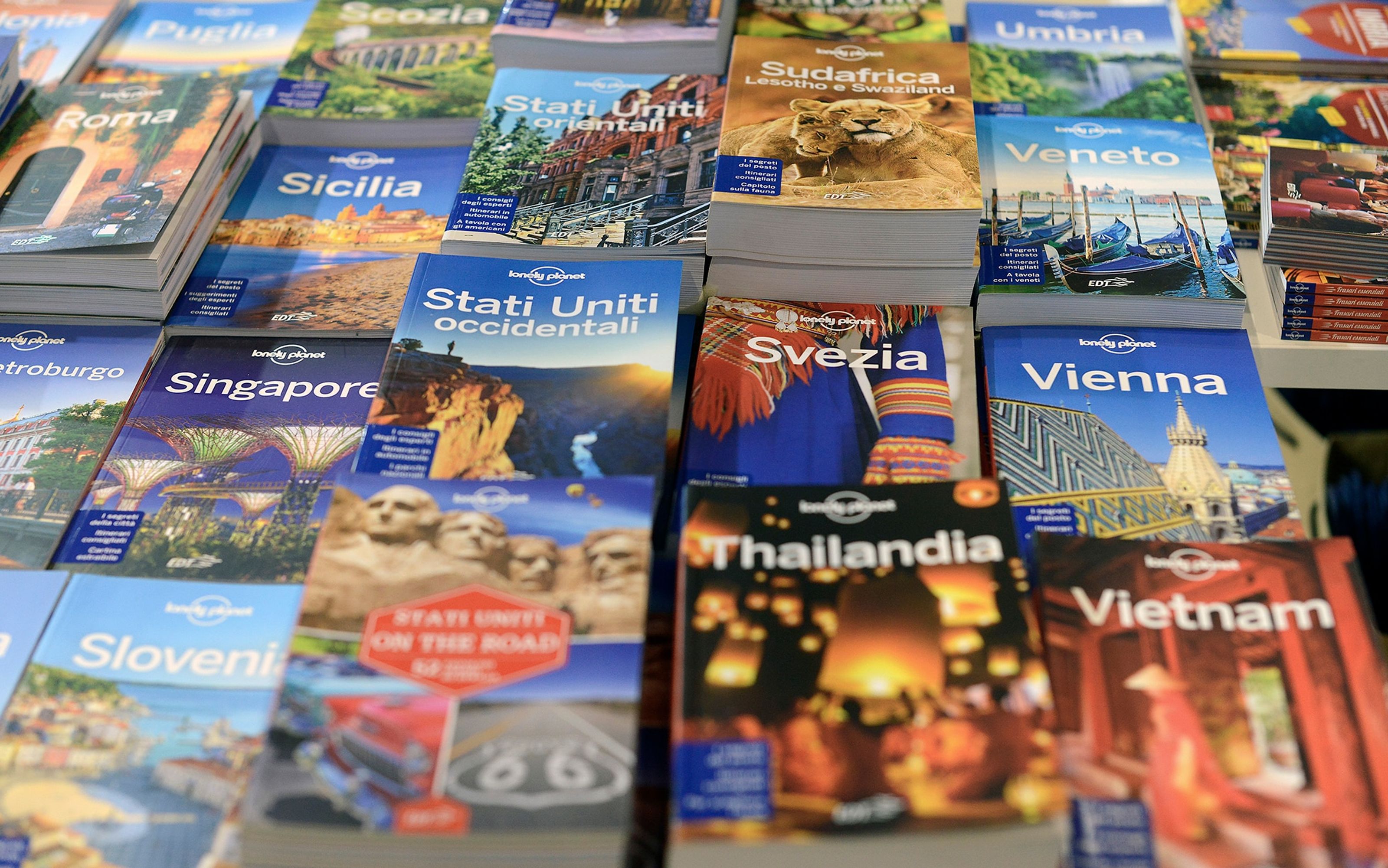 "Our competitor three years from now may be someone we don't know about now; someone who may be running a satellite business or something.
"I don't think people have their minds around how this is going to work yet . . . We're all still learning what it means to be more interactive."
The company sees the convergence of media as a great opportunity for Lonely Planet to draw the attention of customers to its other products.
Mr Everist says: "Taking on these projects are things we believe will feed back into the core business. I'm prepared to bet that, having developed our expertise in map-making and phrase books and audio . . . we will probably be able to feed that into a product of some kind in the future, whether it be a CD-ROM or something else."
Where is the money in the superhighway adventure? Mr Wheeler says: "God knows what it's going to come to. No one's got a clue how anyone's going to make money out of it. Eventually you've got to make money. You can't just go on spending on it as a hobby. But, at the moment, I think it justifies itself as a promotional tool."
Mr Wheeler is always mindful of the company's image with its loyal readership. Two staff work full-time answering 80 electronic messages that come in every week and the 10,000 letters that arrive from all over the world each year. Tactics like this have helped the company grow 25 per cent in each of the past three years.
Sales did slow during the Gulf War but the market soon picked up again and now it is booming. "Independent travel is just growing in leaps and bounds," says Mr Hibbard. "Most of our problems are problems people would like to have."
Lonely Planet's founders intend to move to France next year for 12 months, ostensibly to oversee an assault on the foreign-language market.
Lonely Planet began publishing in French only a few years ago but already its 28 books in that language are overtaking sales in Australia of its English equivalents. Lonely Planet guides are being published under licence in another seven languages. This is a market it might want to tackle itself soon.
Mr Wheeler describes the German market as "phenomenal in size but cut-throat", and there may be opportunities in Japan where independent travel is developing fast among younger people.
These are among the official reasons the Wheelers, with their children, are moving to France for a spell.
"There's lots of excuses to do it, but mostly because it'll be fun," says Mr Wheeler. "The kids are at an age where they could deal with the shock. And we just love to travel."