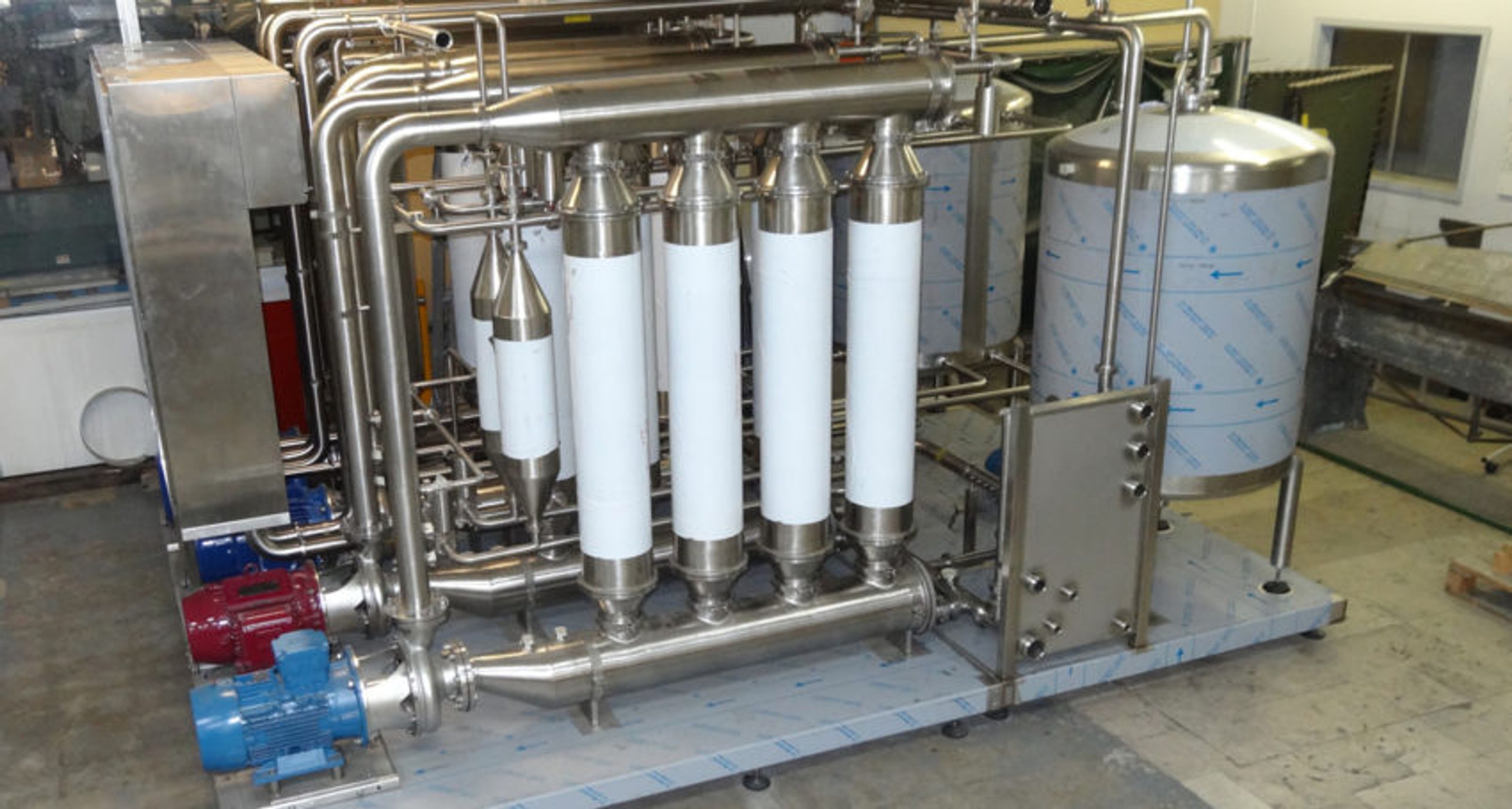 By Wilson da Silva
WINDSOR, Australia - Until six minutes ago, the bottle of clear water held by the technician was raw sewage.
Now solids, odour, oils, viruses and bacteria are gone. Government tests show that after treatment, the water is cleaner than ordinary tap water and that a bottle of treated sewage could be drunk with no ill effects.
The process was developed by Australian high-technology firm Memtec Ltd, which says it can exceed all world standards for sewage discharge and claims to be seven years ahead of U.S. and Japanese competitors with its filtration technology.
"This is the start of what will be a very big industry," said Dr Doug Ford, a chemist who with three colleagues founded Memtec in 1983 with their retirement payouts and a lot of bright ideas.
"This is the growth phase of a new technology. We're copying nature to separate material, and doing it without chemicals or detergents which would harm the environment," Ford said.
Memtec today manufactures 5,000 patented filtration products and has operations in the United States, Europe and Asia.
At Blackheath in the Blue Mountains of New South Wales, 60 km (37 miles) west of Sydney, Memtec has built what it calls the world's cleanest sewage treatment plant.
In June the New South Wales government contracted Memtec to build a larger, more advanced A$20 million dollar (US$16 million) sewage plant in Sydney to handle some of the billions of litres of primary- treated sewage a year dumped into the Pacific.
Memtec promises to remove more than 98 per cent of solids and grease and more than 96 per cent of biological material from the effluent after a five-minute process.
At the core of the technology are patented fibres. Thin strands of springy string encased in tubular cartridges, each fibre has millions of tiny pores smaller than a wavelength of light, or about thirty times thinner than a human hair.
Pollutants are trapped on membrane walls, and removed by gas jets which blow them from the fibre and into a reservoir. After treatment only some nitrates and phosphates remain, which if ingested over long periods can be harmful, scientists say.
The gas blowback is what allows continuous filtration for a guaranteed two years per cartridge, and is the trick about which Memtec is most secretive. Sections of its manufacturing plant in Windsor, northwest of Sydney, are sealed off from visitors.
Sewage is only part of Memtec's operations. Its filters are also used to purify drinking water, distil wines, clean pollutants from smokestacks and keep air conditioners clean from bacteria.
The Australian government estimates the world waste management market is worth around A$100 billion dollars (US$78 billion) a year, and says this could grow by 30 per cent annually.
Memtec, now a A$100 million (US$80 million) company listed on the Australian Stock Exchange, expects to be a leading player, and 20 per cent of its staff spend their time improving the technology and finding new applications.
"We're working to make the technology less expensive, and applying it to make value-added products," said Memtec executive chairman Denis Hanley.
"Separation is basic to everything. We could use it to isolate new chemicals and in biotechnology. The attraction would then be to develop the end product, not just sell the technology."
Easier extraction of oil from shale, and cheaper ways to recover oil from wells that are currently considered uneconomic – Hanley sees these as some of the opportunities for Memtec.
"Half the oil in a well is never pulled out," he said. "At US$15 a barrel, no-one is going to inject water into a well to get it, but at US$40, they will break a leg to do it. If oil prices stay high, there will be a boom in well recovery."
Hanley said Memtec would probably list its stock in North America and might move operations there. To meet expected demand, Memtec will need capital it does not believe it can raise in Australia's depressed market, which Hanley says is traditionally hesitant about investing in technology stocks.