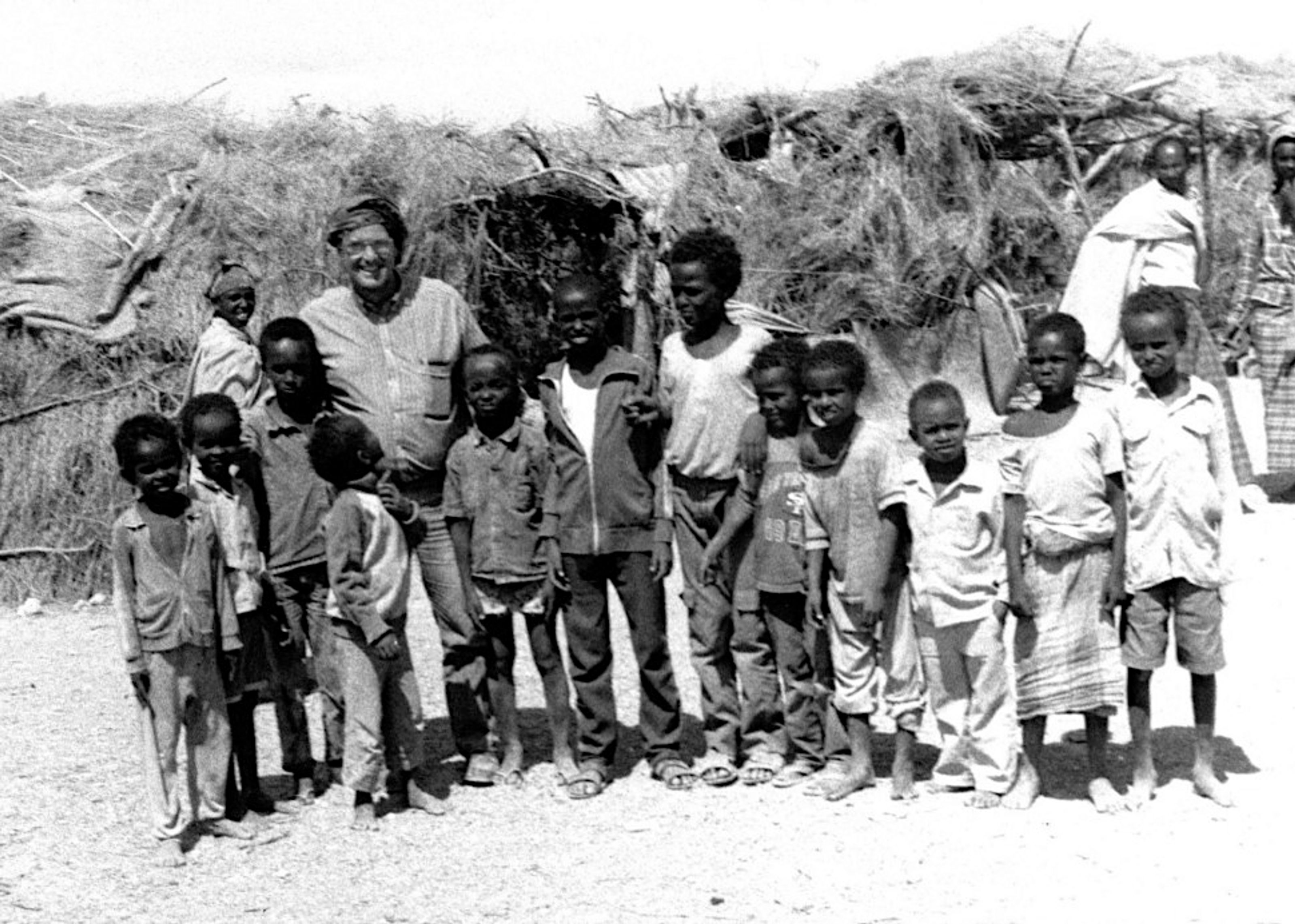 By Wilson da Silva
SYDNEY – The Sudanese government, fighting Christian rebels in the south, is blocking aid to non-Moslem people in the region and up to 600,000 could starve to death, an Australian aid agency official said on Saturday.
Graham Romanes, African programme manager for Community Aid Abroad, said Sudanese officials had halted relief to 500,000 people in the Nuba mountains for the past year and reports from those leaving the region spoke of a famine.
He said 100,000 people in the southwestern region of Darfur were also facing starvation because of the fighting.
Romanes, whose agency has conducted relief operations in Sudan since 1984, visited the country last month. He said reports reaching the agency's offices in Sudan warned of a major famine in progress.
"The government has effectively blockaded the Nuba mountains," Romanes told Reuters from Melbourne. "It is impossible to get relief into the area.
"This (famine) is becoming larger than Somalia and much bigger than Ethiopia was in 1984 and 1985."
Community Aid Abroad said in a statement that its office in Nyala, capital of the Darfur region, was ordered closed on Monday by the government which considered it a security risk.
The operations of the agency's project partner, the Sudanese Popular Committee for Relief and Rehabilitation (SPCR), had also been shut down, with staff locked out of their buildings and their vehicles taken, the statement said.
"SPCR is a progressive Islamic organisation that works with both Christians and Moslems," Romanes said. "It's a sign of the government's paranoia that they are now acting against their own co-religionists."
Government troops, backed by Russian-made MiG fighters and Antonov bombers, began an offensive against rebel positions in the country's south in early August.
The United Nations says tens of thousands of Sudanese have fled to Uganda.
Thousands of black and mostly Christian inhabitants of the south had also fled north into areas around Darfur controlled by the Sudanese government, Romanes said.
He said the government was refusing food relief to indigenous Dinka people arriving in Darfur unless they agreed to wear Sudanese traditional clothing and have their children educated in Arabic and in the Islamic religion.
The blockade of aid supplies in the Nuba was now affecting the mixed Christian and non-Arabic Moslems of the area, he said.
"They suspect the Nubans have been supporting the Sudan People's Liberation Army," Romanes said. "The offensive against the rebels has really reached a crescendo."
Romanes said aid operations were being also being hampered by new government restrictions on Western aid organisations, such as requiring new staff to be selected by the government and allowing only Moslems to be employed.