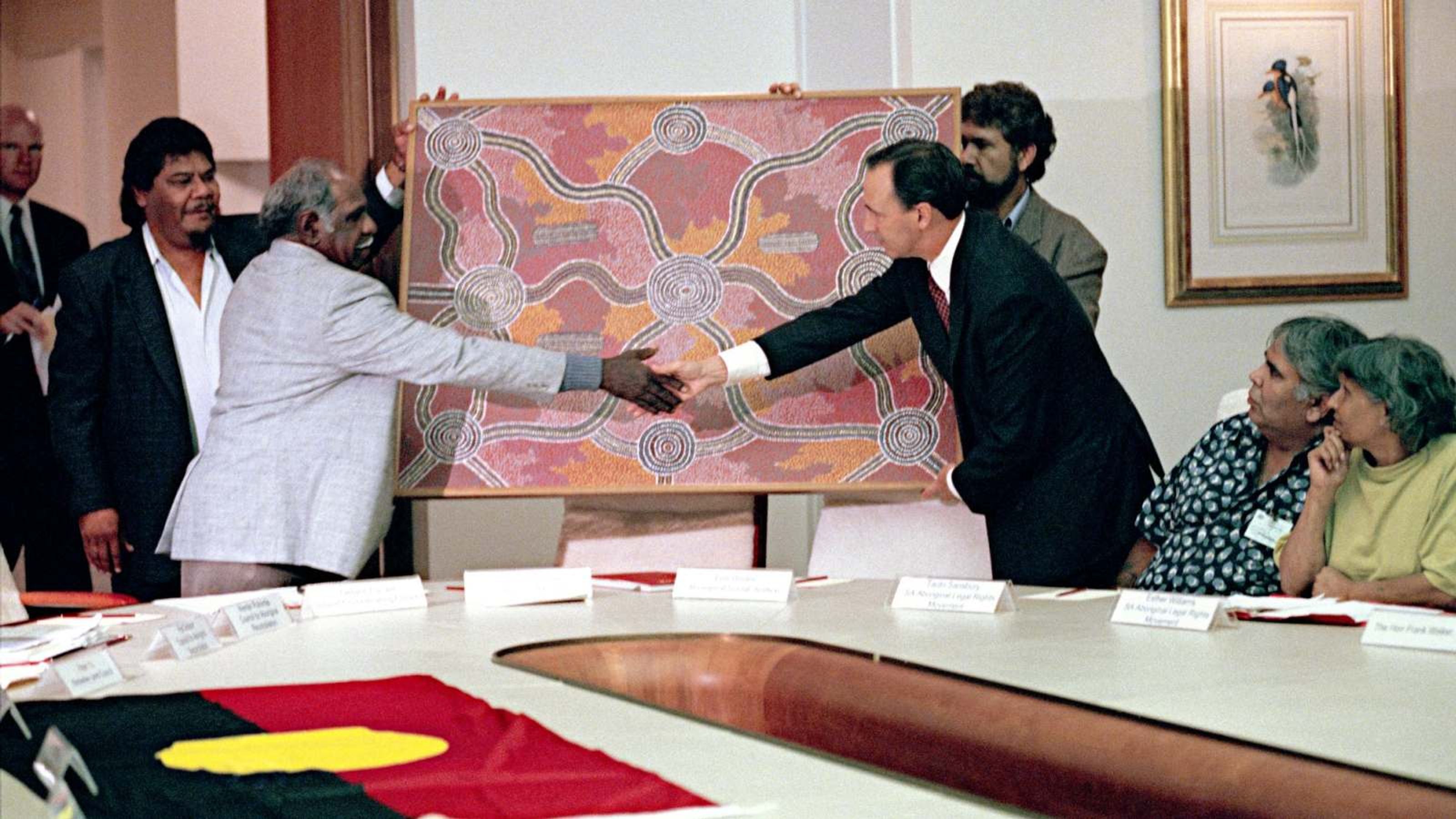 By Wilson da Silva
CANBERRA – The historic deal between Australian Prime Minister Paul Keating and Aborigines to solve the country's land ownership crisis was thrown into doubt as minor political parties wavered in their support.
Two Greens senators, whose support the Labor government needs to pass laws in the Senate (upper house), said they would not vote with the opposition to delay the new law but declined to say if they would support it when the vote comes next week.
"We have changes we want to make to that bill, but we support its thrust," Greens senator Christabel Chamerette said.
The Australian government is keen to remove the uncertainty which has bedevilled land ownership since the High Court ruled last year that Aborigines still had a form of title to traditional lands in Australia.
Both the Greens and minor party Australian Democrats want a raft of changes made to the new law, which seeks to codify the land deal.
Keating is racing against time to have the legislation made law before the parliament breaks next week.
Resource companies say the uncertainty is stalling investment in new mines.
The legislation seeks to guarantee existing pastoral and mining titles, but requires mining companies to negotiate development with traditional aboriginal owners.
Foreign Minister Gareth Evans warned that the uncertainty was damaging investment confidence in Australia, and said more delay could inflame racial conflict in the country.
Some Aborigines oppose the bill as not far-reaching enough, but members of the Aboriginal delegation that negotiated with Keating say it is the best deal possible and must pass quickly.
"It's up to the government and the Greens now to get together and butt heads so that an outcome is achieved which recognises how important this whole deal is for us," Aboriginal lawyer Noel Pearson told reporters.