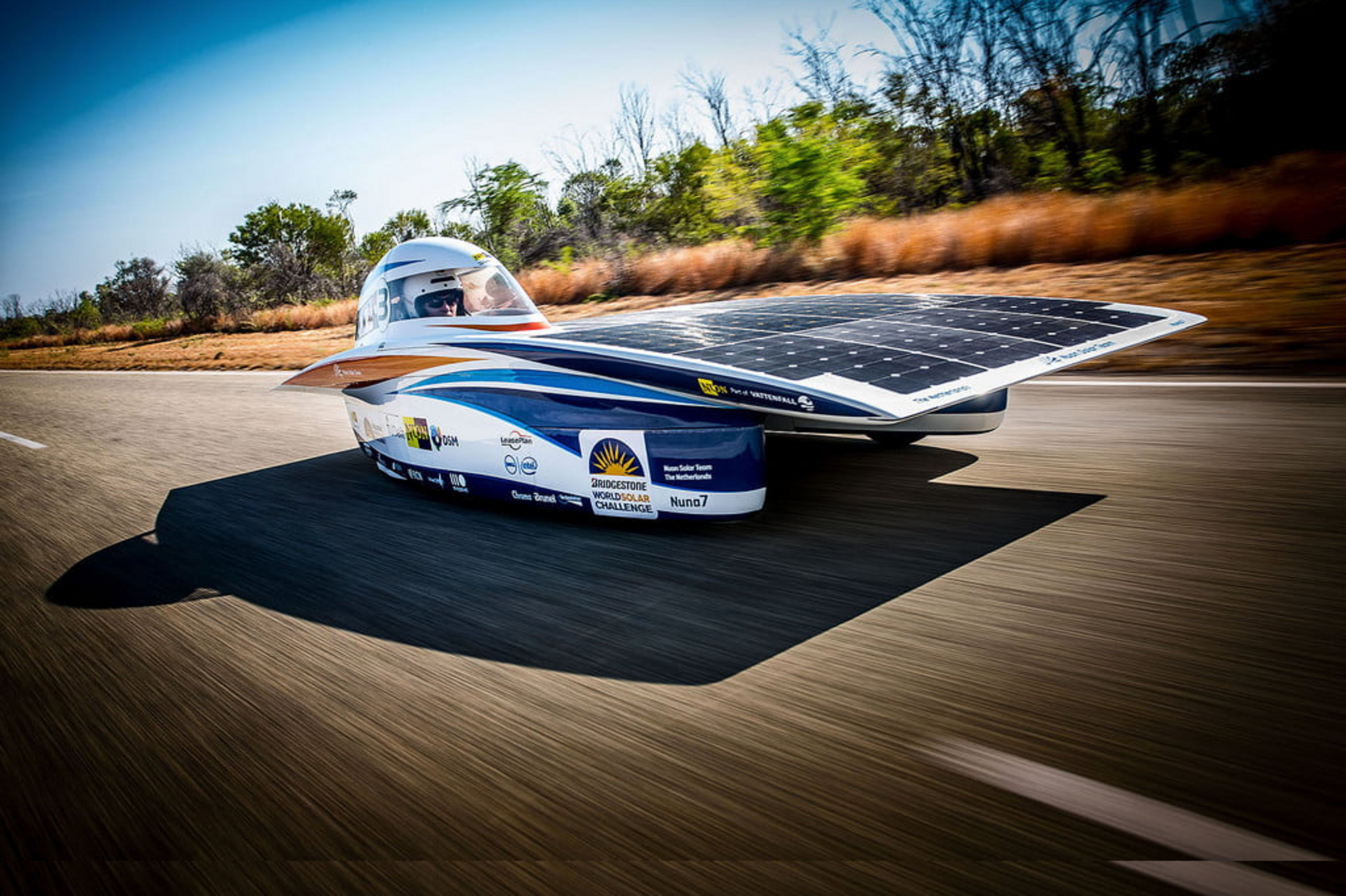 By Wilson da Silva
SYDNEY – A flotilla of 55 space-age cars fuelled only by the sun's rays will take to the searing roads of the Australian outback on Sunday for the start of the world's most gruelling and longest solar-powered race.
Teams from 14 nations will travel 3,000 km (1,800 miles) from Darwin in the north to Adelaide in the south, across some of the most inhospitable and barren land anywhere in a battle to develop the car for the future.
The race, dubbed the Le Mans of solar racing after the long-established endurance race for sports cars, is expected to take five days and pits Japanese motoring giants Honda and Toyota with the best and brightest engineers from companies and universities around the world.
"This is the biggest, toughest and longest solar race," race spokesman Brian Woodward told Reuters on Thursday. "What you're seeing is the ultimate test of electric technology in a real-life situation," he said from Darwin.
Competing in the World Solar Challenge are 20 teams from Japan, 11 from the United States, 10 from Australia and groups from Britain, Switzerland, New Zealand, Canada, Denmark, Brazil, South Korea, Mexico, Germany, Puerto Rico and Russia.
Favourites to take the event, held every three years, are 1990 winners Ingenieurschule Biel of Switzerland. But their 1993 entry, the Spirit of Biel-Bien III, faces strong competition from the Japanese, especially 1990 runners-up Honda.
"It's very competitive this year with all the Japanese interest and the new technology that is being used," said Swiss team leader Peter Baumann.
With a budget of A$3 million (US$2.0 million), the Swiss have a car with better electrics and one-third lighter at 120 kg (265 pounds) than their 1990 entry.
A computer aboard a support car analyses data and calculates the most efficient way to use every single watt of electricity.
The cockroach-shaped Biel car crossed the finish line in 1990 after 46.13 hours, travelling at an average speed of 65.18 km/h (40.5 mph).
Honda's Dream car finished the 1990 race 400 km (240 miles) behind Biel after spending what newspapers said was US$20 million on the project. It has a 14-strong team in Australia this time and is determined to make a better showing.
But it was briefly embroiled in controversy on Thursday with allegations that its storage battery breached the five kilowatts per hour limit. Race officials were subjecting the Honda batteries to tests and will rule on them on Friday.
Toyota is also a strong starter. It has said its single seater entry, covered in solar panels and known as Toyota 56, can reach speeds of 120 km/h (74.5 miles), putting it well ahead of the estimated average speed this year of 80 km/h (50 mph).
Australian organiser Hans Tholstrup, who built the world's first solar powered car and drove it across the 4,000 km (2,500 miles) from Perth to Sydney in the early 1980s, said that like Formula One, technical advances would be passed on to today's street cars.
"These are racing cars like Formula One racing cars ... so you won't be driving these solar cars to work, but you will be driving electric cars with technology that came from these cars," he told Reuters from Darwin.
He said the event may have special significance for Japan. "The Japanese import 97 percent of their energy -- need is always a good motivator," Tholstrup said. The winner is expected to cross the finishing line among the vineyards of Adelaide on November 11.