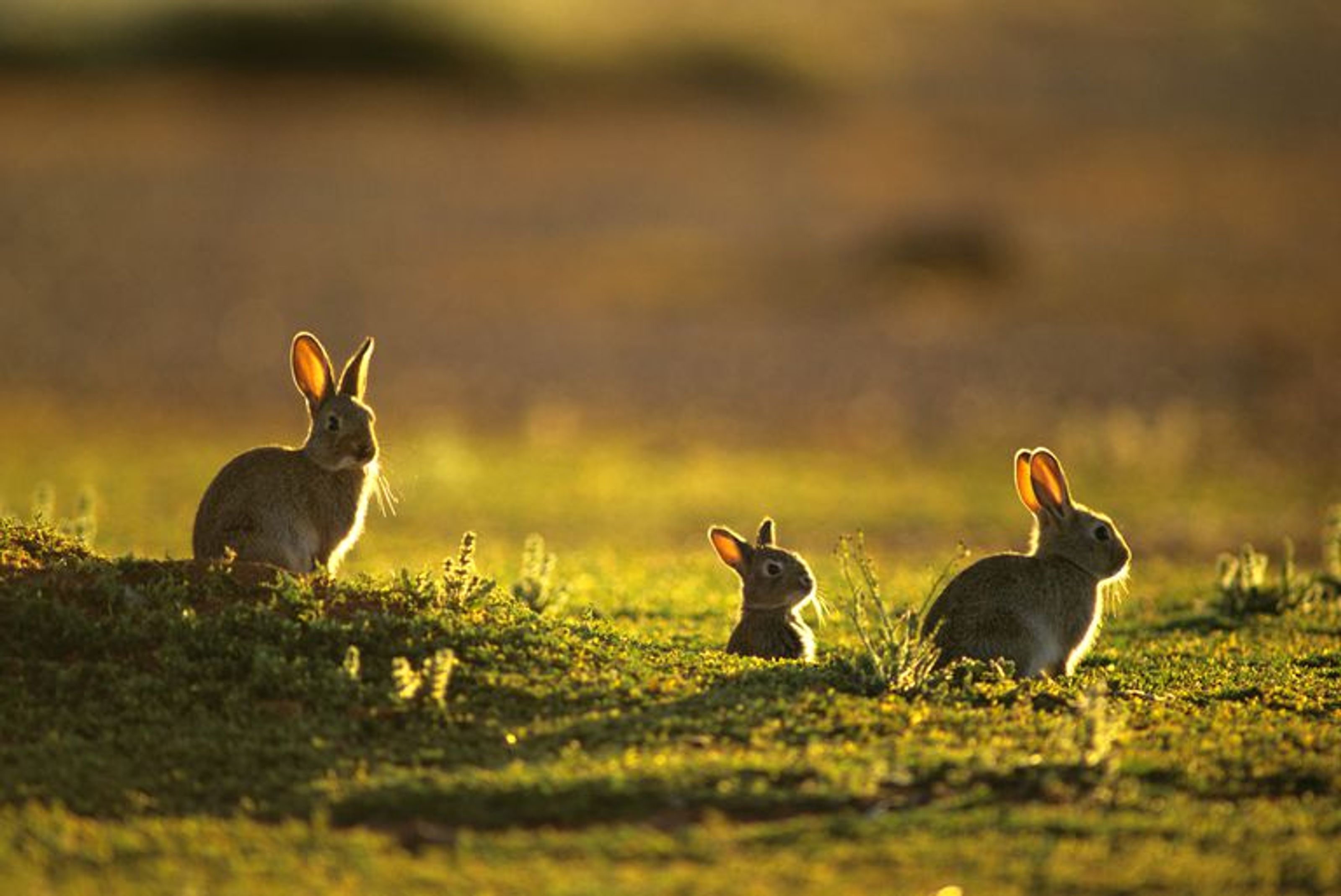 By Wilson da Silva
A SECOND scientist has backed claims that the rabbit calicivirus, which escaped CSIRO quarantine in South Australia, is capable of jumping species and could infect humans.
Other researchers, including a leading German authority on the virus, are concerned about the disease's possible effect on Australia's native animals.
Professor Alvin Smith, the American researcher who raised the alarm about the disease affecting other animals, said he had been contacted by the CSIRO but stood by his earlier warning.
Dr David Matson, of the Centre for Paediatric Research at the Eastern Virginia Medical School in the United States, said there was no reason to believe the virus was safe. "This family of viruses crosses species fairly readily," he said.
"We know there are five different distinct genetic groupings and in four of the five we know that humans have been infected.
"Dr Matson, an authority on human caliciviruses, has in the past two years been studying caliciviruses affecting animals.
Professor Heinz-Jurger Thiel, a noted German authority on the rabbit strain of the virus, said that the American researchers were justified in being concerned.
He said that German scientists were so worried about the potential effects of the virus on Australia's unique ecology that officials at the Federal Research Centre for Virus Disease of Animals near Frankfurt had rejected a request by the CSIRO to import the strain into Australia for tests.
"We were sceptical about that approach," Professor Thiel said. "You have many more animal species in your country than we have here, and it has to be clarified whether that virus can infect other species."
A CSIRO spokesman said the virus had been tested in CSIRO's high-security Geelong laboratories for three years. "Enough (virus) to kill a thousand rabbits" had been injected into 28 types of captive-bred native animals, domestic and pet animals, and failed to survive in any of them.
"If any of those animals had shown that the virus could survive in them at all, we would have done more tests." The spokesman said that in 40 countries, the rabbit calicivirus had never survived in anything but live rabbits.
On the chances of the virus jumping to humans or other animals, he said "in any biological system, there are no absolute guarantees, so in a sense it's an unfair question ... it's very unlikely, based on years of observation in 40 countries around the world and five years of research in Australia".
The rabbit calicivirus escaped from Wardang Island, off the coast of South Australia, on 16 October and has travelled as far as Cameron Corner, where the boundaries of New South Wales, Queensland and South Australia meet.
The virus has killed hundreds of thousands of rabbits around Broken Hill and millions more in the Flinders Ranges.
Professor Thiel, now director of the Institute for Virology at Germany's University of Giessen, urged the Geelong researchers to make the scientific data from the trials publicly available so that other scientists could help determine the consequences of the outbreak.
Professor Smith said he had spoken at length with a CSIRO official since raising the alarm about the virus last week, and had discussed results of the Wardang Island trials in detail.
He said the studies were "a nice piece of work and it's a very good start, but it proves nothing about whether this virus can spill over into a another species.
"People who have worked with the whole spectrum of caliciviruses, everything they know would tell them to be concerned about a species jump."
ALL IN THE FAMILY
The five types of caliciviruses, their victims and their symptoms.
1. San Miguel. Affects: Sheep, pigs, cattle, fish and sea lions Symptoms: Miscarriage, hepatitis, diarrhoea, pneumonia, encephalitis.
2. Norwalk-type. Affects: Humans. Symptoms: Vomiting and diarrhoea.
3. Sapporo-type. Affects: Humans. Symptoms: Vomiting and diarrhoea.
4. Hepatitis E. Affects: Humans, monkeys and pigs. Symptoms: Liver degeneration, is fatal in up to 30 percent of cases involving pregnant women. It is mostly found in the Third World.
5. Rabbit calicivirus. Affects: Rabbits. Symptoms: Blood clots in the veins, fatal in 95 per cent of cases.