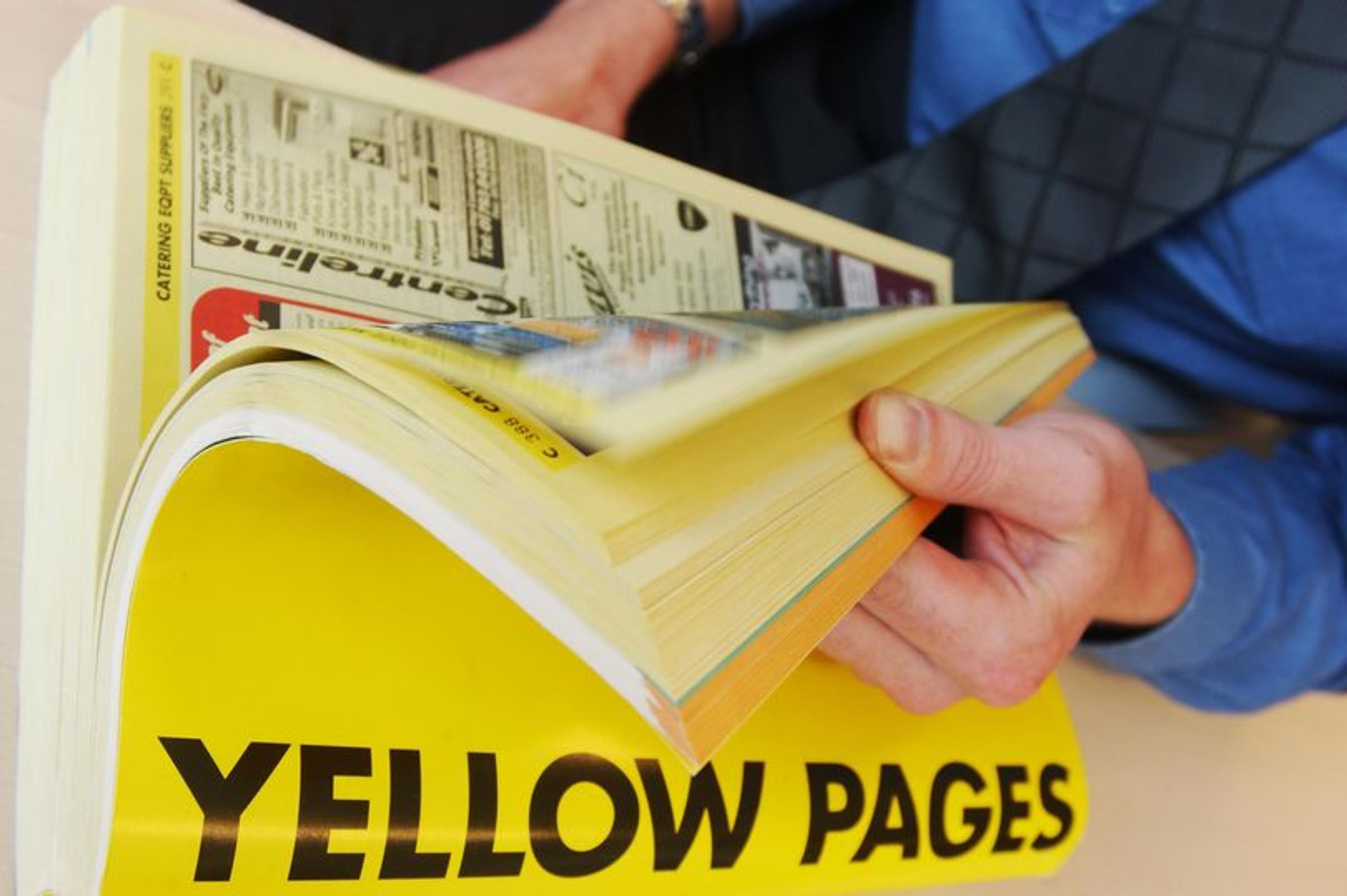 The Yellow Pages, have got their fingers walking on the Internet and they're first in the world, writes Wilson da Silva.
AUSTRALIA'S Yellow Pages have stolen a march on its American and British rivals by being the first telephone directory in the world to launch a live interactive presence on the Web.
Pacific Access, the once sleepy company behind the "walking fingers" logo, is planning an overhaul of the way its clients advertise, creating a multimedia telephone book that is as much an information storehouse as a list of telephone numbers and addresses.
"We're planning to have display ads (on the Web pages) which are literally going to be taken from the book. But we'd also likely to utilise the medium a bit more intelligently," said Phillip Stojanovic, project manager for the company's Web program.
"We'd like to create new sorts of ads. Display ads are static . . .
the medium of the Net is suited to give people more information about products and services, or maybe a restaurant menu, prices or seating availability," he said.
"There's nothing to stop an advertiser putting in a video clip of, say, the kitchens they're selling."
In March Pacific Access, the Melbourne-based company that publishes Australia's business bible, quietly beat its rivals, Nynex, the New York telephone giant, and British Telecom, both of whom had been rushing to do the same.
Nynex, finally went online in May via a French site, to avoid United States laws that prevent the regional telephone carrier from operating across state boundaries.
Pacific Access is 50 per cent owned by Telstra Corporation, and 12.5 per cent each by Bell Canada, the private Australian firm Edward H. O'Brien Industries, and the US companies, Southwestern Bell and Volt Information Sciences. It has been undergoing a re-evaluation of its business in the past two years and trying to find new pathways to the consumer.
The company, a $1.2 billion a year business, currently lists the services of 270,000 clients and prints five billion pages of advertising every year.
It is now dabbling in CD-ROMs with similar multimedia hypertext capabilities,and preparing to launch nationally a voice-operated "dial-a-directory" service for people on the move.
Called "Hello Yellow", it allows consumers to call a human operator and ask, for example, for the nearest Commonwealth Bank or newsagent, and be instantly given three options from the Yellow Pages computer. The service is currently operating in Brisbane, and will be progressively introduced throughout Australia.
"In terms of business , it's limitless what we'll be able to deliver . . . this is just the beginning," said Geoff Donohue, who is heading Yellow Pages' launch on to the infobahn.
"We have the future opening up for us."
So far, only three broad categories of the company's Melbourne and Sydney directories have been loaded into the company's Web site.
These are restaurants, take away food outlets and computer equipment and service providers.
The company expects to have the complete listings of the two cities live on the Web within days, and will add its other 66 telephone books over the next few months.
Pacific Access, which is providing the service at no cost, sees it as another way of bringing customers and products together.