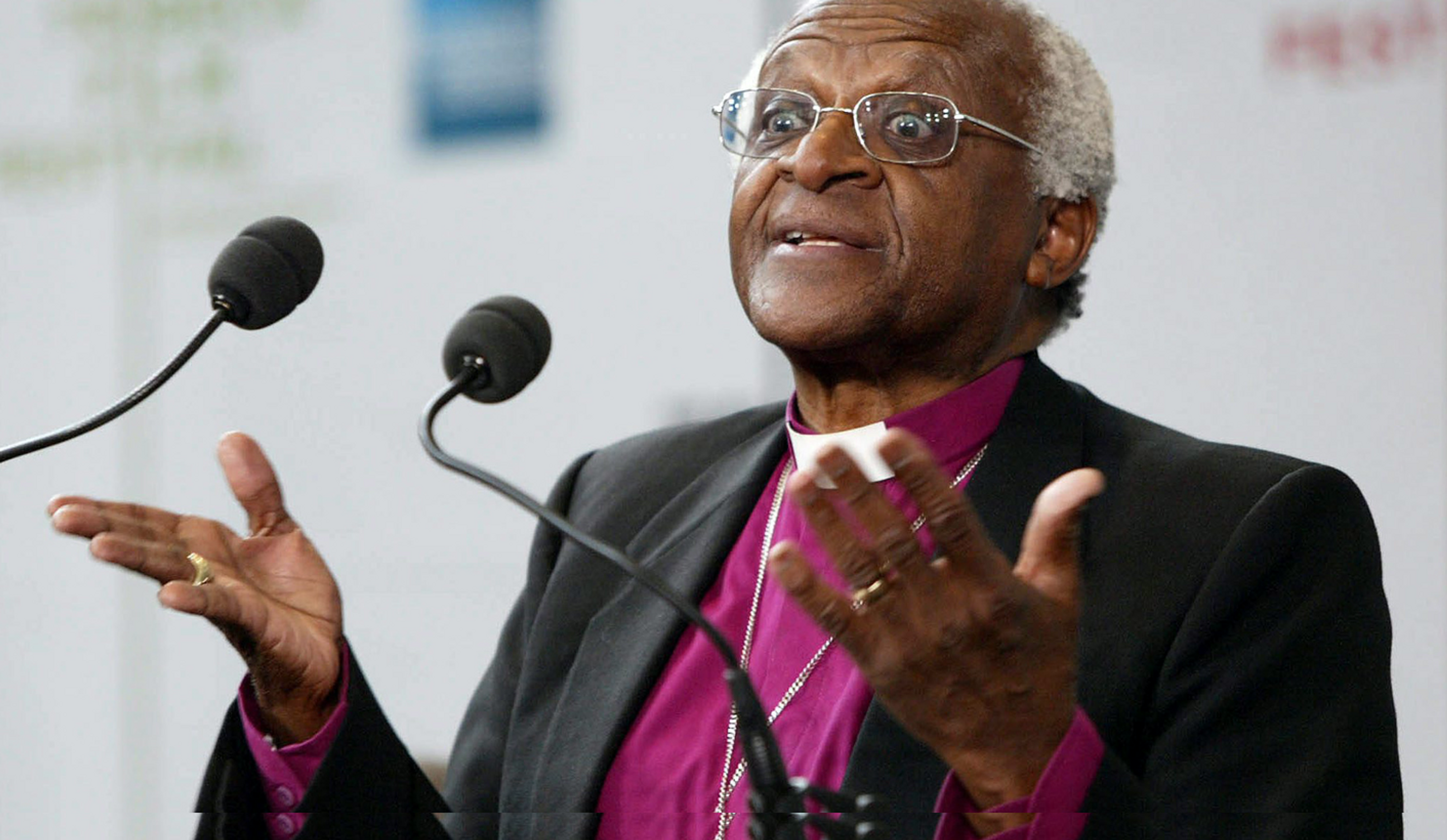 By Wilson da Silva
CANBERRA – White Australians must make peace with Aborigines in a way that is acceptable to the indigenous people or face the risk of racial violence, South African Archbishop Desmond Tutu said on Wednesday.
The Nobel Peace Prize-winning cleric said violence could ensue if a solution to the uncertainty over land title in Australia, created by a ground-breaking aboriginal court case, was reached in a way that left Aborigines out in the cold.
TD "If you have so wonderfully cared about human rights abroad, you will seek to respect them here with your indigenous people," Tutu, on a visit to Australia, told a press luncheon. "It really is a waste of time to have a solution that is not acceptable to your indigenous people," he said. "No society is likely to be stable and peaceful if a significant section of
that society feels hard done by.
"If any society should be based, in any degree, on an injustice perceived, then...it is going to be unstable."
Aborigines last year won a long court battle to overturn the untested Australian legal principle that because Aborigines were nomadic, the country was empty when Europeans arrived two centuries ago, and all land could be rightfully claimed.
The High Court ruling established the principle of native title, saying that where Aborigines could prove a continuing link to their traditional lands, they had some title to them.
The ruling has angered mining companies and farmers, most of whom operate leases on government-owned land that may now be partially owned by aboriginal tribes whose approval may have to be sought for new leases or development.
Tutu urged Australians to listen "to the deep-felt anguish" of Aborigines who had been dispossessed of their lands.
Companies are nervous about the potential of native title and some have threatened an investment freeze until it is settled.
The Labor government of Prime Minister Paul Keating has been wrestling to find a way of validating existing land titles while trying to give Aborigines some land rights. But leading Aborigines say he has sold them short to appease big business.
Asked how he would rate Keating's efforts, Tutu said: "As a former teacher, I would say – this pupil is doing well. But there is considerable room for improvement." There are about 300,000 Aborigines in Australia's 17 million population, down from an estimated 750,000 to two million before white settlement in 1788.