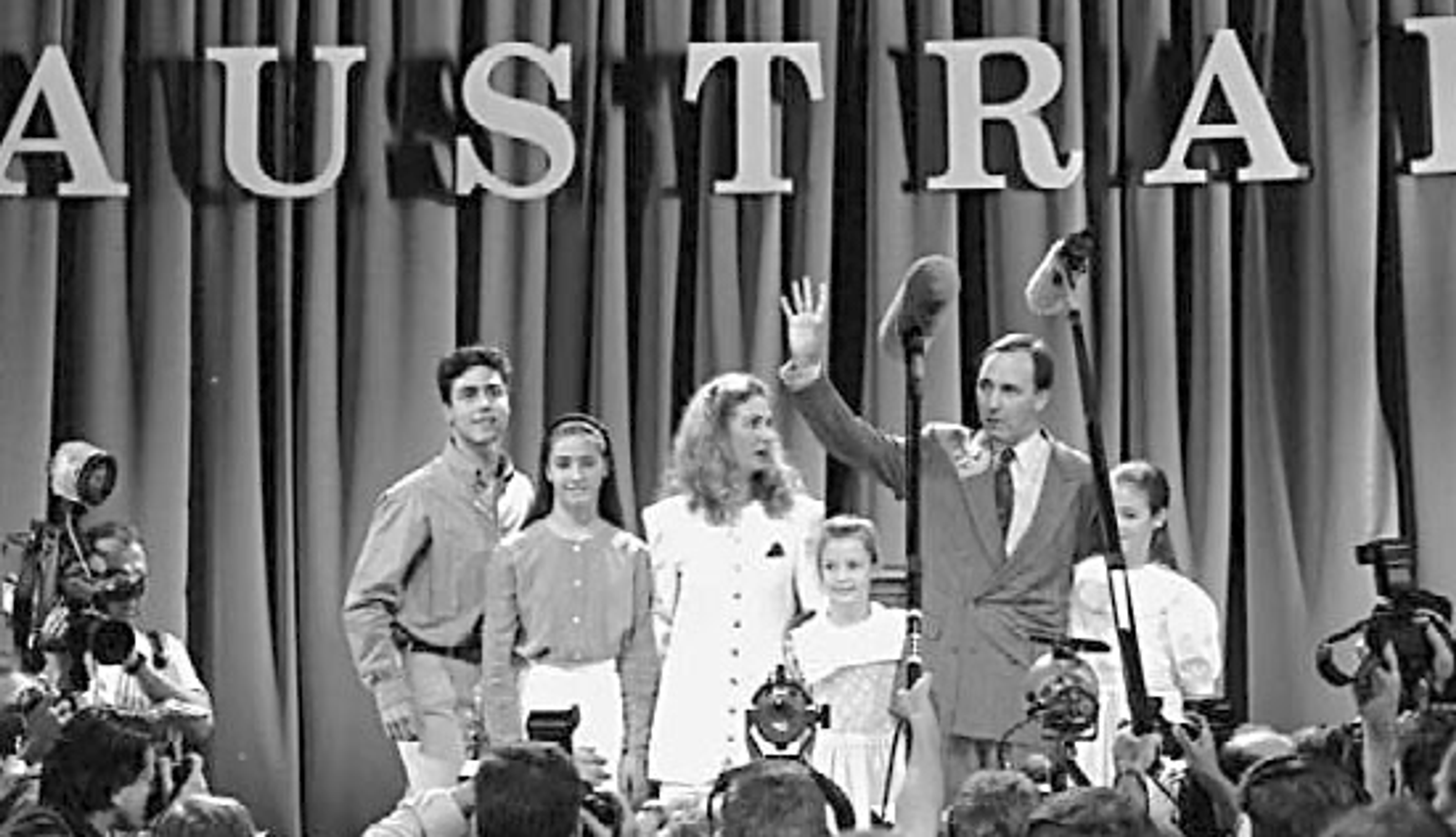 By Wilson da Silva
SYDNEY – Labor Prime Minister Paul Keating, trailing in opinion polls, formally presented his policies on Wednesday in an attempt to win back the initiative before Australia's March 13 election.
In a speech punctuated by rounds of applause from 500 party faithful, Keating committed his government to holding a referendum on whether Australia should be a republic by 2001.
He also announced a range of new health, childcare, welfare and other initiatives designed to convince the 12 per cent of undecided voters to support Labor.
He chided the conservative opposition for what he called regressive policies abandoned elsewhere in the world.
"Today we stand against radical right-wing proposals which are hostile to fundamental Australian beliefs," Keating told the crowd at a civic hall in his native Bankstown, a suburb in western Sydney.
"Labor has more than just a plan – we have a whole national change, a sea change, born of national necessity and happening now," he said.
The party's plan "does not look back at the values of Margaret Thatcher's Britain or Ronald Reagan's America but forward to the next century," he said.
In power since 1983, Labor is seeking a record fifth term, but with one million unemployed, the Liberal-National conservative coalition is ahead in opinion polls. Its support stands at 49 per cent, compared to Labor's 42.
On Wednesday Keating announced A$254.9 million (US$177 million) in new spending for the year ending June 1994 in an effort to attract voters.
The Labor government is running a budget deficit of A$15.9 billion (US$11 billion) in the year to June 1993.
The conservative coalition, led by John Hewson, wants to sell off billions of dollars in state assets and replace six indirect taxes with a 15 per cent consumption tax.
But it has also promised to spend A$3 billion (US$2.1 billion) on development and assistance projects.
Keating said that Australia needed "the unique and unambiguous identity" an Australian head of state could provide and that his government would appoint a panel of eminent Australians to study the options for a Federal Republic of Australia.
In a break with previous policy presentations, no Australian flags – complete with the British Union Jack in the top left-hand corner – were present.
Even the party's logo, which includes the Australian flag, was replaced by the word "Australia" in white against a deep blue background.