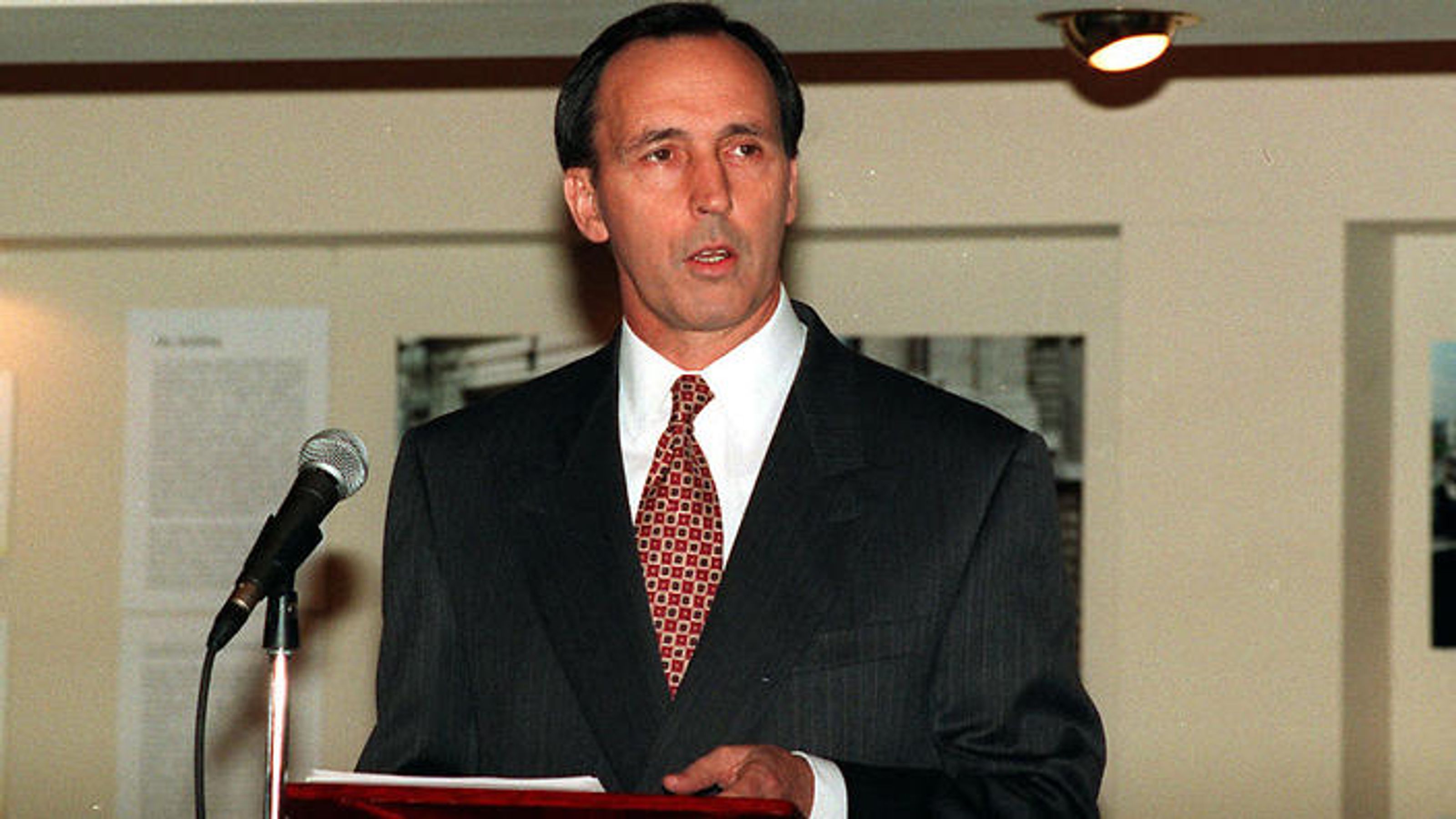 By Wilson da Silva
DARWIN, Australia – Japan must take responsibility for its wartime aggression, Australian Prime Minister Paul Keating told veterans commemorating the 50th anniversary of the Imperial Army's air attack on Darwin.
"The Japanese conquest and occupation of the region involved unspeakable suffering for large parts of the population and for Allied prisoners of war," Keating told thousands of Allied veterans and their families who gathered on Wednesday in this northern tropical city.
Keating described the raid on Darwin and the 63 Japanese air attacks that followed as "acts of unwarranted aggression". He said Japan had inflicted worse suffering on other countries in the region.
"These events cannot and should not be forgotten. In Japan's case, a more candid recognition of responsibility for past actions will enhance the wider acceptance and legitimacy of its emerging leadership role in the Asia-Pacific region."
More than double the number of bombs fell on Darwin than on Hawaii's Pearl Harbour. The raid, the only major Japanese action on Australian soil, claimed 243 lives.
Some 242 Japanese warplanes took part, 683 bombs were dropped, eight Allied ships were sunk and 23 aircraft wrecked. Many other vessels were badly damaged.
Casualties were about one-tenth those of Pearl Harbour, largely because many people had been evacuated from the city by a nervous Australian government five days after the December 7, 1941 attack on Hawaii.
Former Australian governor-general Sir Zelman Cowen, a naval officer in Darwin during the attack, recalled how Japanese planes filled the skies and dive bombers swooped on ships and installations.
"I have a vivid memory of the old 'star-crossed' American destroyer Peary, ablaze from stern to stern, going down with a gun still firing and with appalling loss of life," he told the crowd gathered in sweltering humidity at the harbour memorial.
Veterans and dignitaries from Allied and neighbouring countries laid wreaths at a cenotaph by the harbour where most deaths occurred. Across the nation, flags flew at half mast.
Noticeably absent was any Japanese delegation, pointedly not invited. Northern Territory Chief Minister Marshall Perron said veterans were still sensitive about the bombing.
Bugles played 'The Last Post', then an air raid siren screamed as Australian and United States aircraft made a low pass over the ceremony. They were later followed by a formation of period aircraft, many of World War II vintage.
A Morse code message from Britain's Queen Elizabeth, who arrived in Australia on Tuesday for a royal tour, was read to the gathering.
She recalled those killed in the raid and praised the courage of the Australian, American, British, Dutch and Canadian soldiers who served in the Asia-Pacific theatre.