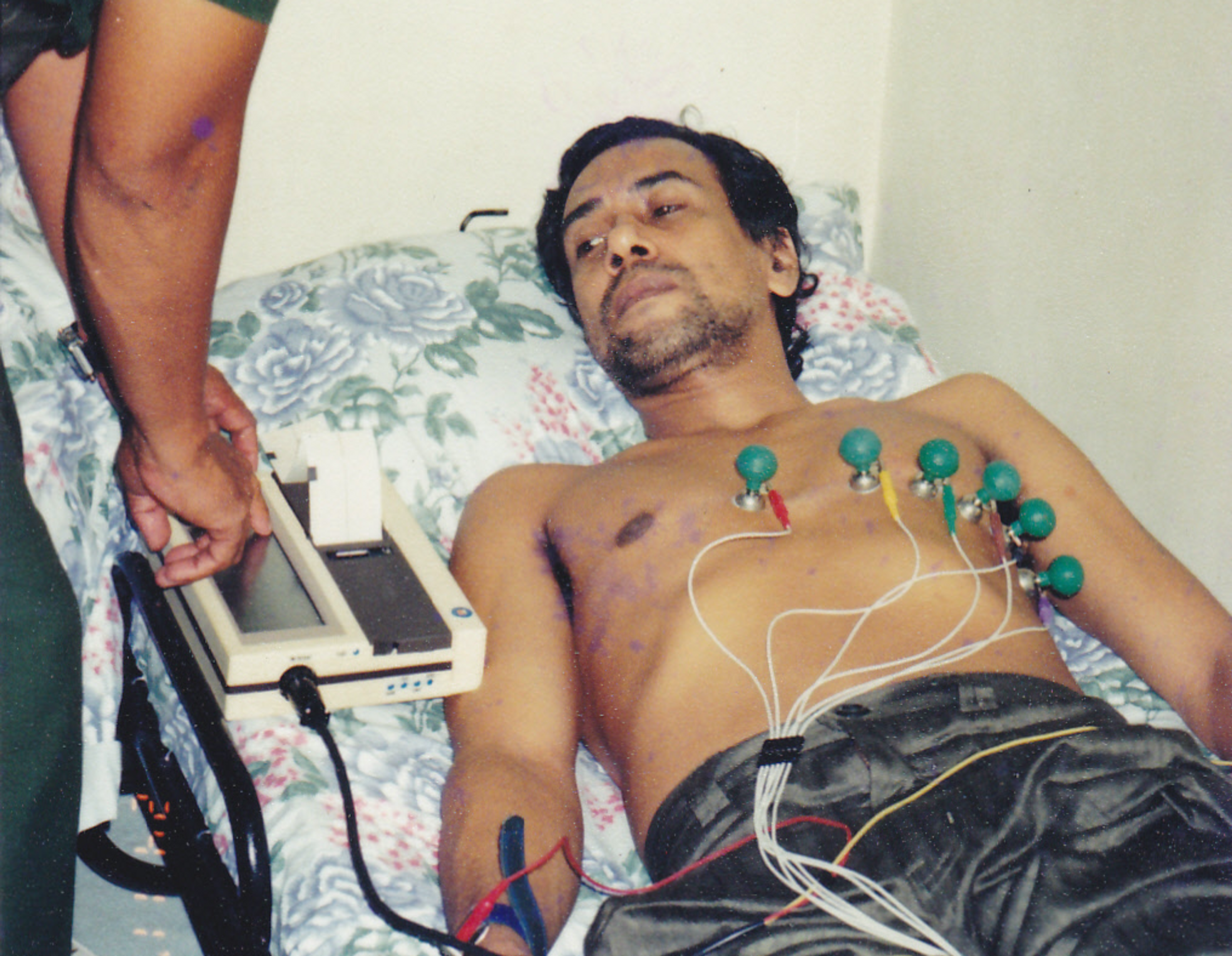 By Wilson da Silva
SYDNEY – Timorese guerrilla leader Xanana Gusmão, captured by Indonesian troops and facing a court verdict on Friday, planned to go on hunger strike from May 17, according to a copy of his defence speech obtained by Reuters.
"From today (May 17), I begin a hunger strike as a practical form of appeal to the European Community and the governments of the United States and Australia," Xanana said in the 55-page document in Portuguese.
On Monday an Indonesian court in the East Timor capital of Dili stopped Xanana from reading his defence statement after only a few minutes, while the prosecution case was heard uninterrupted.
Xanana's handwritten defence document was smuggled out of his cell, where he is being held on charges of leading a separatist group and illegal possession of firearms. Indonesia invaded the former Portuguese colony of East Timor in 1975. Its annexation of the territory the following year has not been recognised by the United Nations.
Xanana's speech has been authenticated by Timorese sources in Australia who recognise his handwriting, and by rebel official José Ramos Horta, who is now in New York. Xanana has sat through a three-month trial since being captured in November. He theoretically faces a maximum sentence of death.
A verdict is expected later on Friday.
In the document, Xanana denied he was an Indonesian or subject to Indonesian law. He said he was coerced into recanting his views for Indonesian video cameras and was forced to refuse offers of help from the Jakarta-based Legal Aid Institute.
"The circumstances of my previous statements in Jakarta cannot allow them to be seen as credible," Xanana said.
"I reject the competence of any Indonesian tribunal to judge me and much less the jurisdiction of this court, installed by force of arms and criminal acts in my country, East Timor." Xanana said that under international law, he and all Timorese were Portuguese citizens, although he considered himself a citizen of an independent East Timor.
The United Nations still considers Portugal to be the administering authority in East Timor.