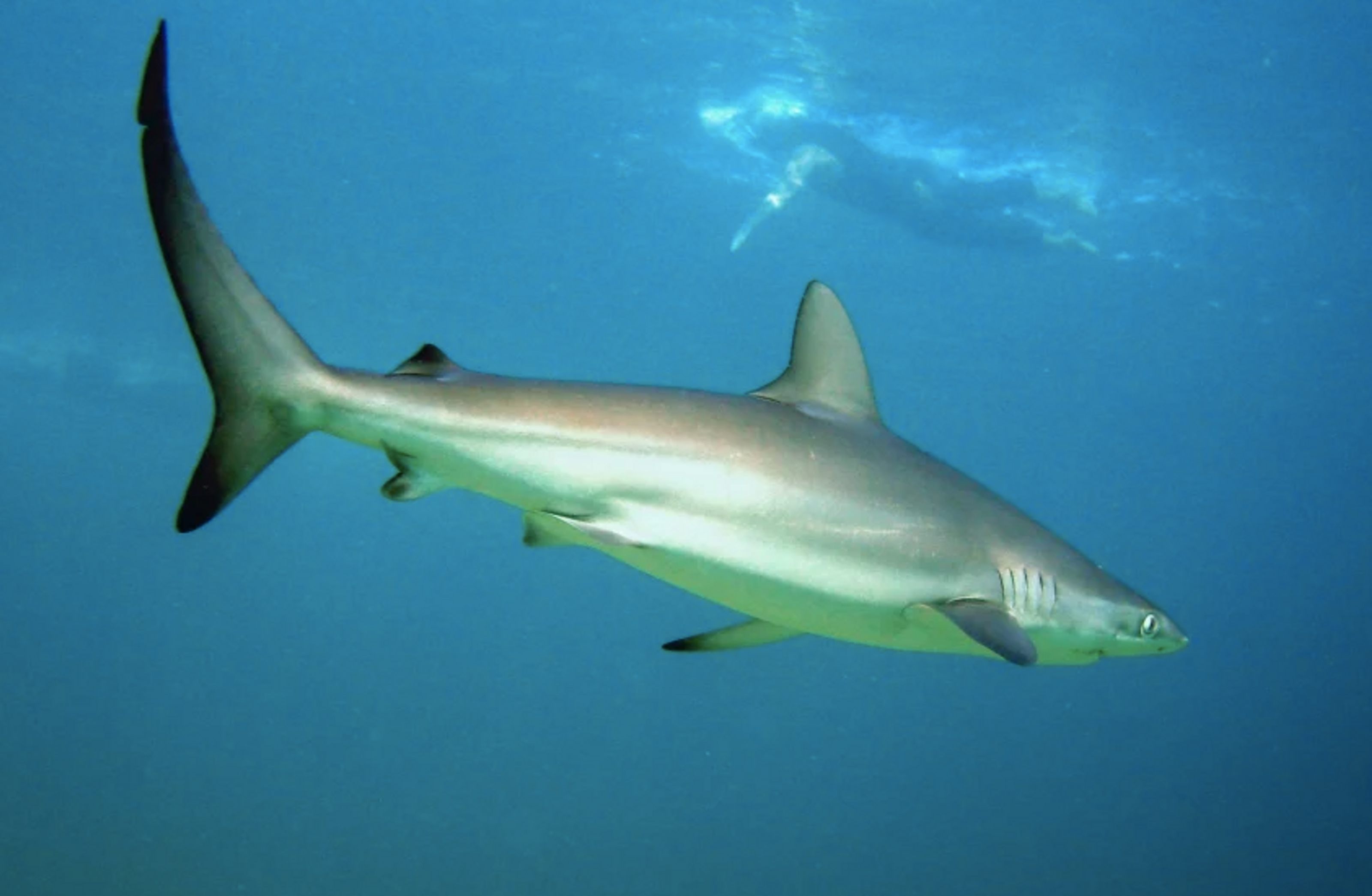 by Wilson da Silva
American Reporter Correspondent
SYDNEY, Australia – Some athletes could find themselves doing world record times at the 2000 Summer Olympics in Sydney thanks to arrival of unexpected participants: sharks.
An environmental rehabilitation of Sydney's once polluted harbor has been so successful that – just when you thought it was safe for an Olympian triathlon or yachting athlete to take to the picturesque inlet – the sandpaper-skinned carnivores are returning.
Although incidents so far have been sporadic, they are the first for many years and could well give athletes, who arescheduled to use the waters around the Sydney Opera House and east of the Harbor Bridge in the 2000 event, that little extra incentive for speed.
Sydneysiders had come to consider their harbor fairly lifeless. But in February, local newspapers headlined an attack in which a rower was thrown about four yards from her canoe by a shark, believed to have been a bronze whaler, when it attacked her boat.
The 49-year-old experienced rower did not realize the cause of the early-morning capsizing near the pier of the Leichhardt Rowing Club, in an inner-city suburb, until she spotted the shark swimming past. She quickly clambered aboard the canoe of a passing rowing companion and later identified the creature from the large teeth marks on her boat.
Only a few months before, a man swimming across the large Parramatta River – the main tributary feeding into Sydney Harbor – suffered cuts and lacerations across his chest. The man had thought he had swum into barbed wire, but on reaching the shore, found his chest covered with gashes and large bite marks.
The return of sharks appears to be a case of being just a bit too successful. A decade-long program by the government of New South Wales state to clean up the city's harbor by reducing the volume of the waste that flows into tributary rivers, especially the Parramatta, has been attracting fish back to the habitat, according to the state's Environment Protection Authority.
"It happens once or twice a year that people are knocked about or nibbled," Brian Manning of the state's fisheries authority told The American Reporter. "Sharks are coming back to the harbor, and that shows that the source of food is there for them to be cruising around."
Tracey Holmes, a spokeswoman for the Sydney's Olympics organizers, said the recent attacks had not led to a reconsideration of the venue. Shark attacks are generally rare in the Sydney area, mostly taking place after heavy rainfall and generally well west of the venue.
The last fatal shark attack in Sydney Harbor was in the 1950s, said John Dengate of the state's Environment Protection Authority. "Attacks are so infrequent, you can't do any meaningful statistics on them."